photoDetails
From 2015 to 2023: PM Modi's Style Statement in 9-Turbans on Republic Day
PM Narendra Modi wore a multi-coloured vibrant turban on the occasion of the 74th Republic Day on 26th January at Kartavya Path in Delhi. PM has chosen distinct hats/ pagdis over the years at various national, international and regional events. Here is a diverse display of the 'man of many hats' throughout his the 9-years as prime minister of India.
2023- Mutil-coloured turban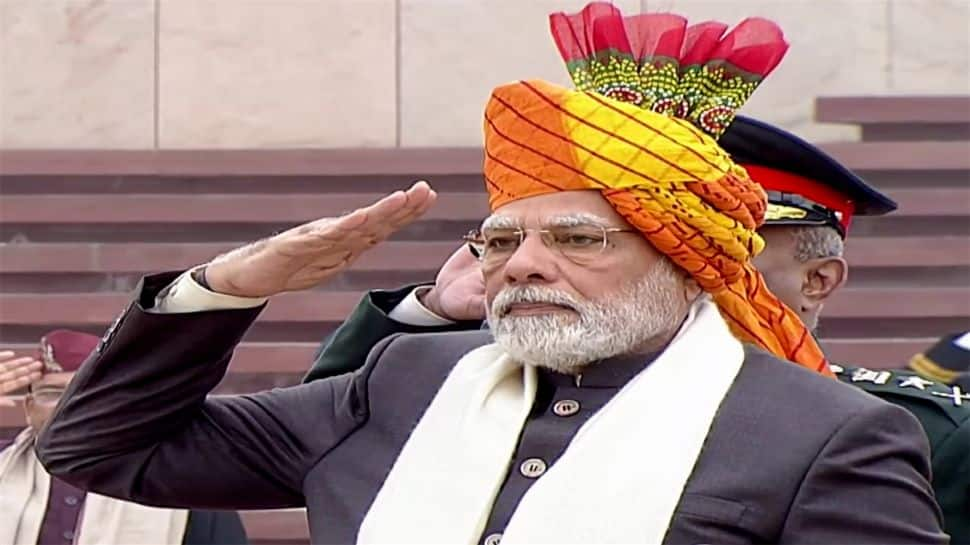 This year, Modi wore a Rajasthani feta with different shades of like orange, yellow, red and green.
2022- Brahmakamal turban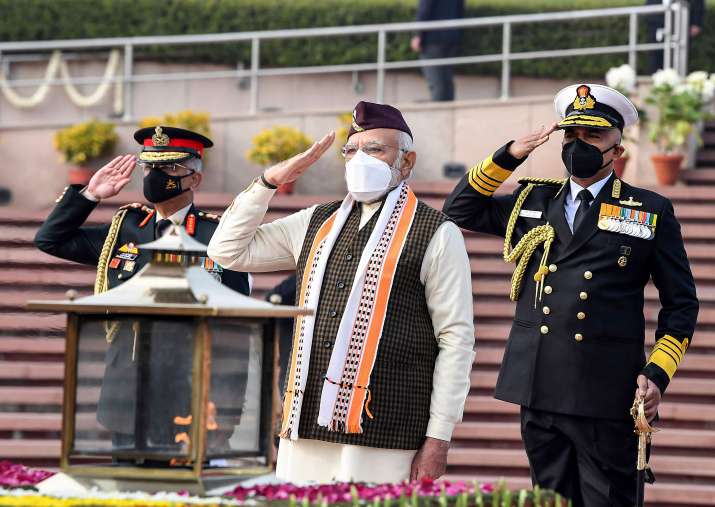 The Prime Minister's look in 2022 was the talk of the town, as this time he wore a beautiful Uttarakhand cap instead of a turban. The turban was inscribed with the official flower of Uttrakhand.
2021- The infamous Jamnagar turban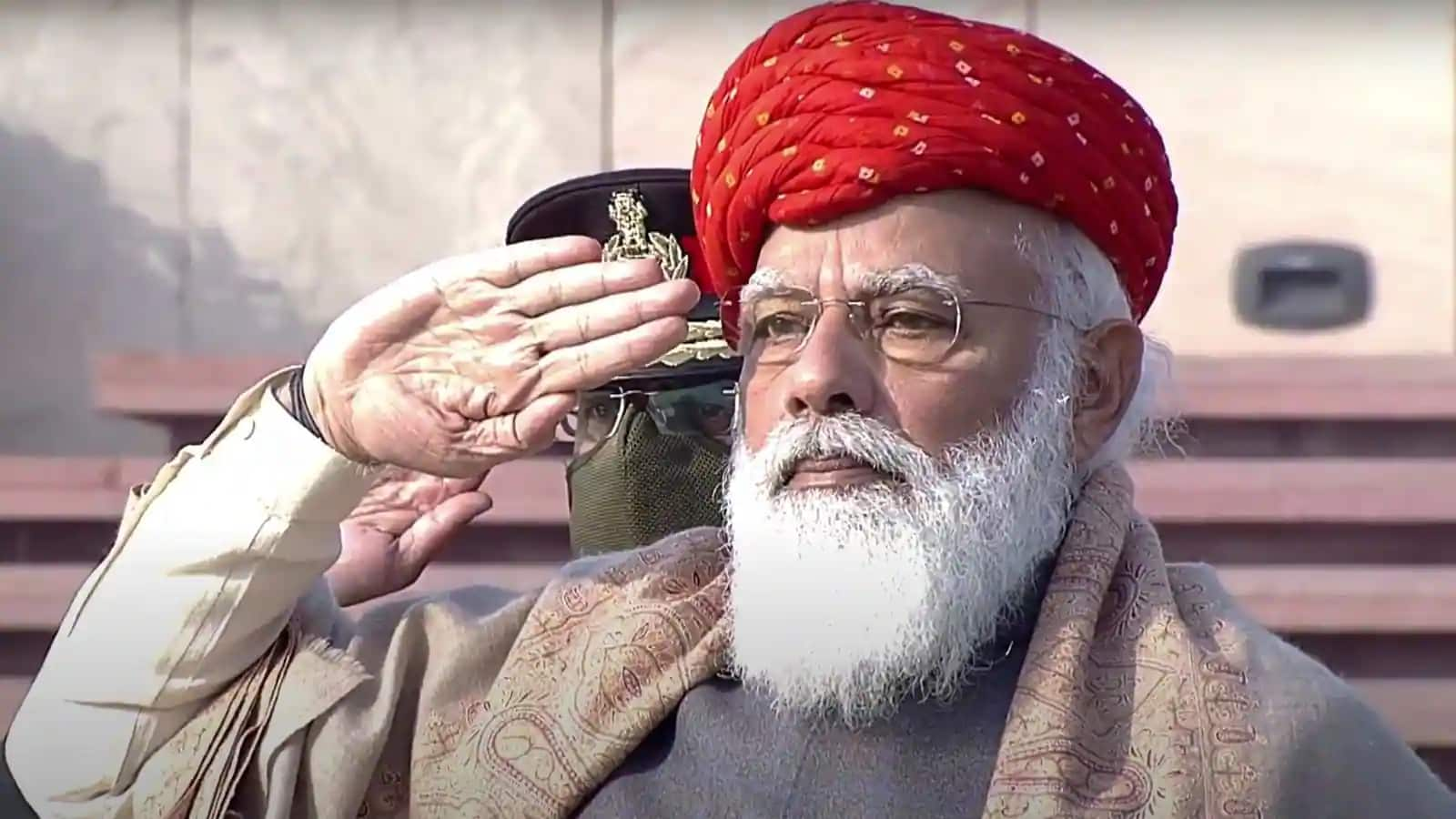 On Republic Day 2021, Modi wore a Rajasthani turban instead of a turban. This was a royal turban (pagdi) with yellow dots gifted by the royal family of Jamnagar.
2020- Saffron turban
In 2020, the turban had a saffron-colored tail in bandhej.
2019- Golden thread turban safa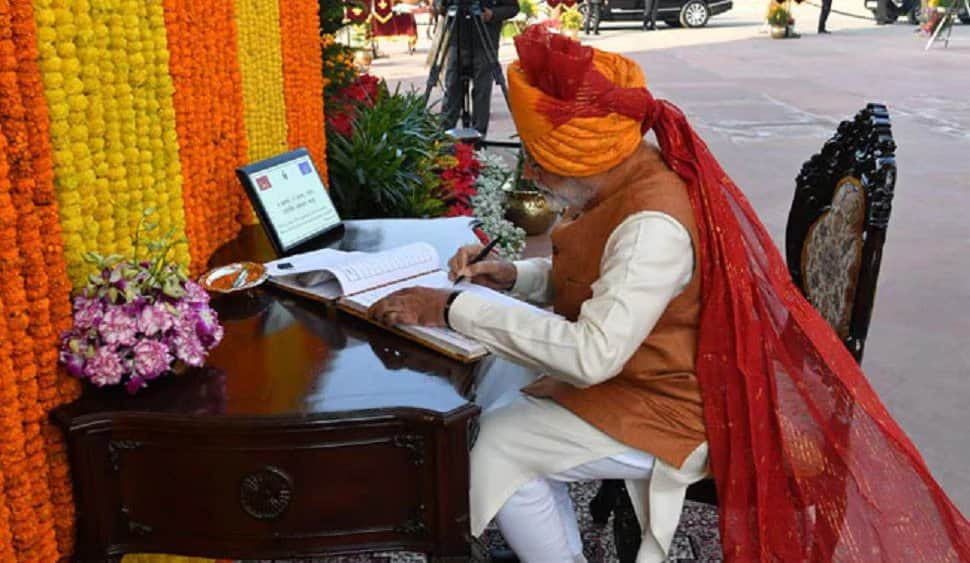 In 2019, the mustard safa look of the Prime Minister remained hyped in daily tabloids because of the golden thread.
2018- Colourful bandhani pagdi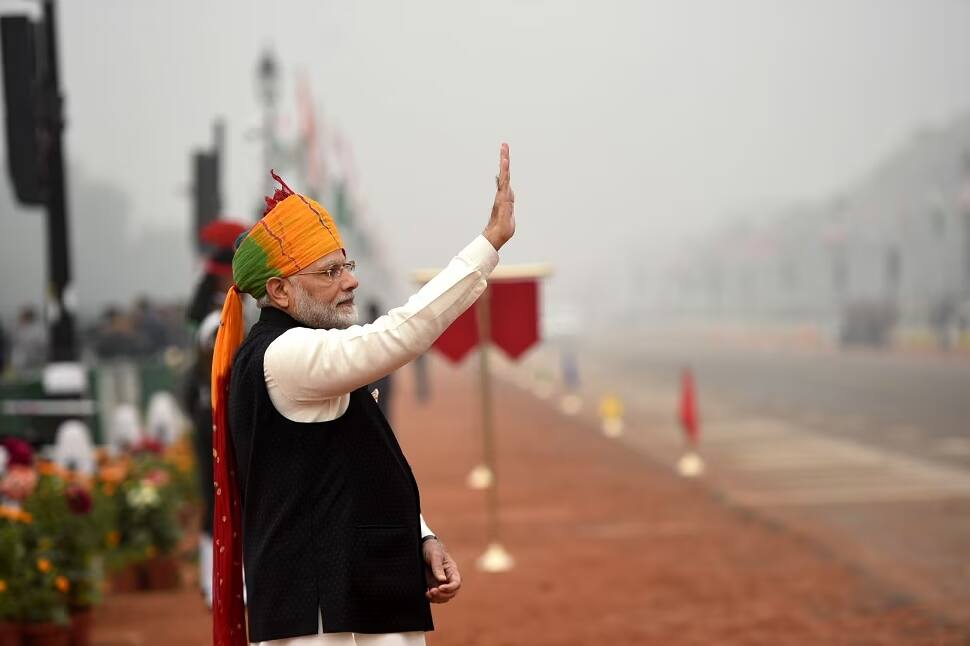 The Prime Minister also wore another colourful turban back in 2018 on Republic Day. He opted for a multicoloured pagdi.
2017- Pink and white turban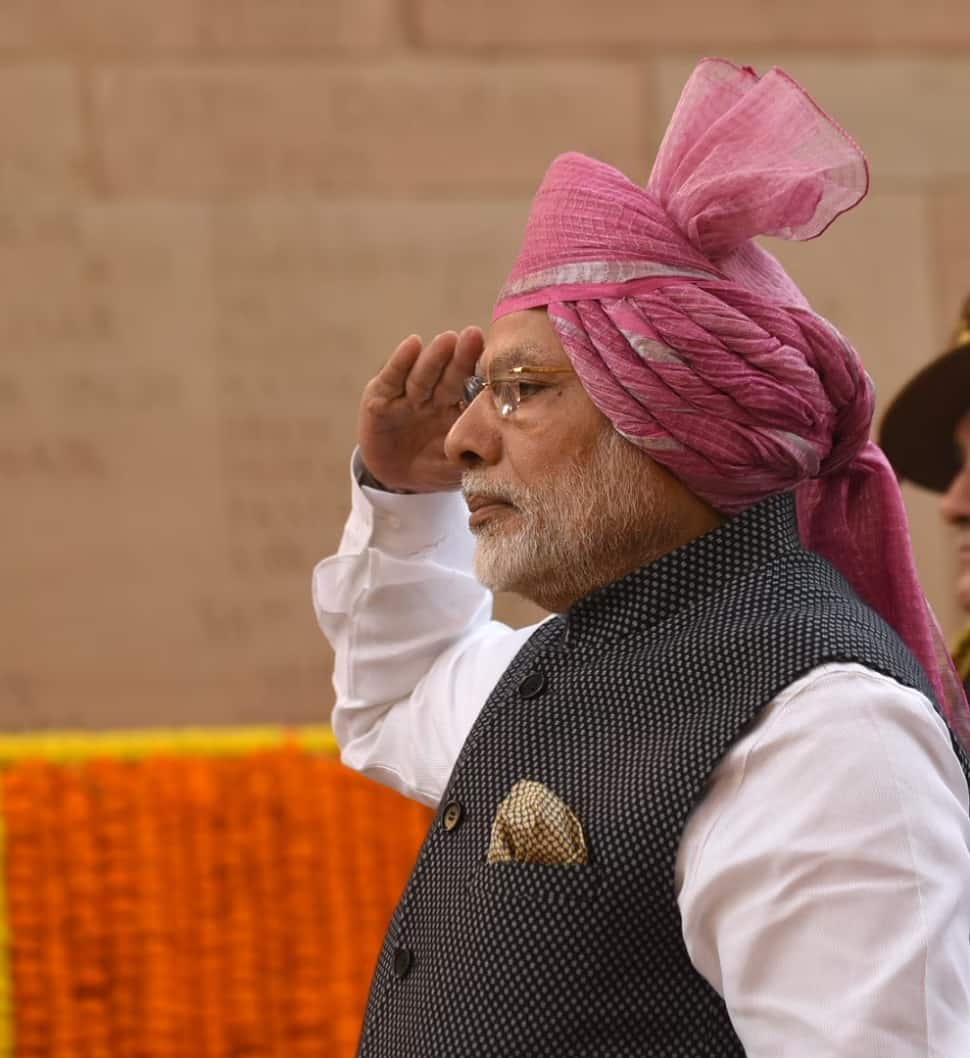 In 2017, the Prime Minister wore a pink coloured turban with a white border. This turban was simple and elegantly worn.
2016- Yellow silk turban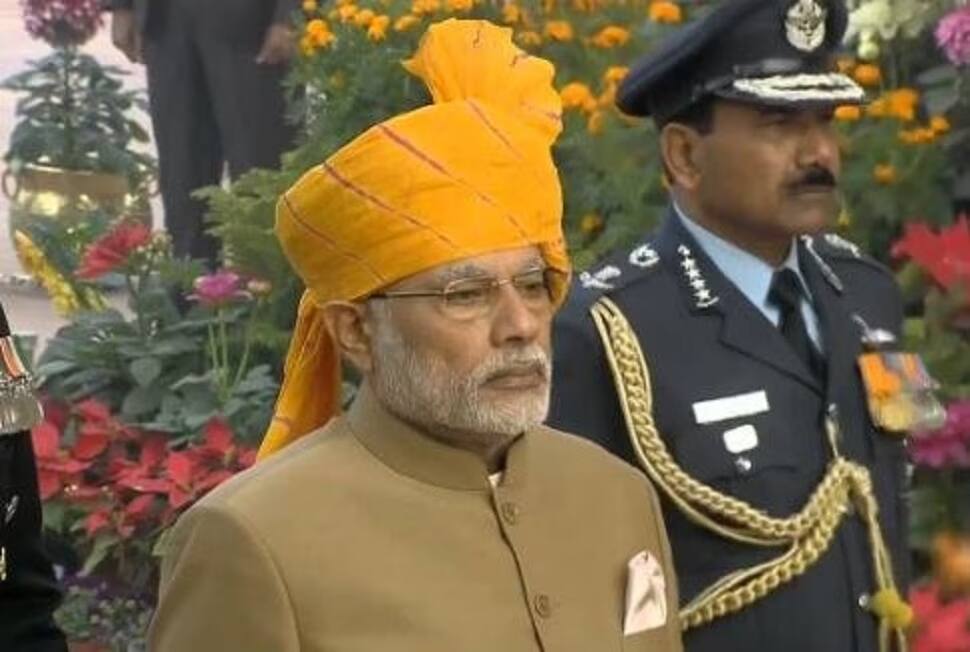 In 2016, he preferred the yellow-coloured turban for the R-Day parade celebrations.
2015- Bandhani turban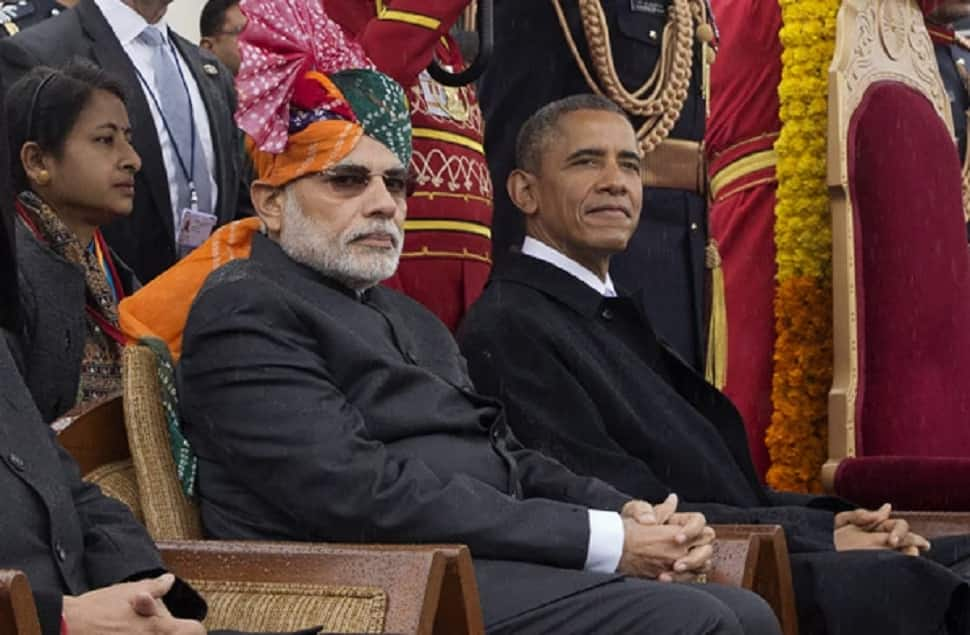 In 2015, the Prime Minister wore a Bandhani Rajasthani turban/pagdi with US President Barak Obama as the Republic Day Chief guest.