Noida: Pankaj Singh wins!
- Pankaj Singh won Noida seat
-  BJP's Pankaj Singh leading by huge margin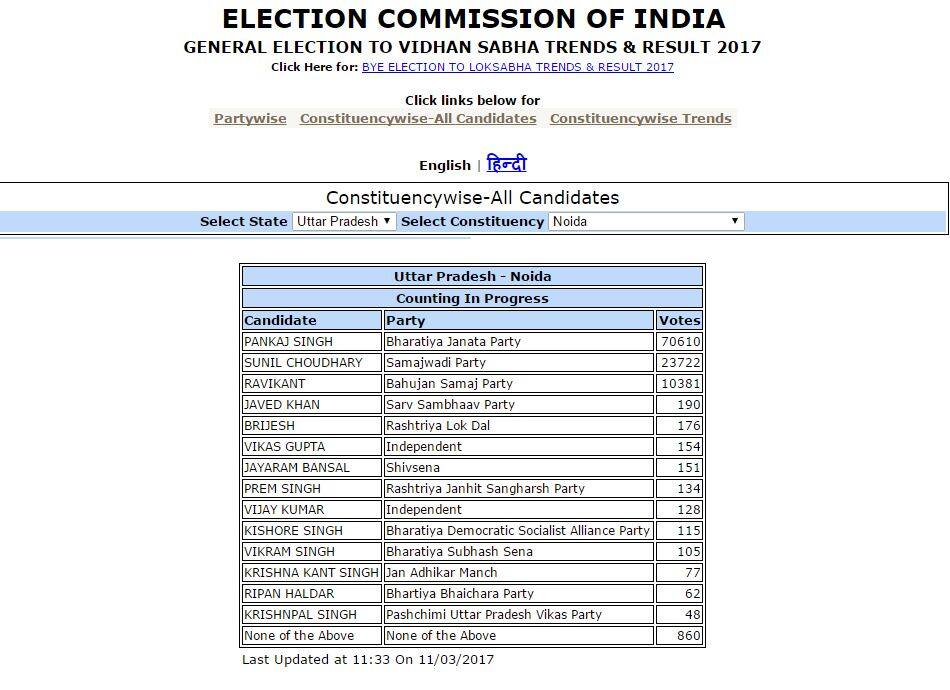 - Counting process is underway
Here are the live updates:-
He is pitted against Sunil Choudhary of the SP-Congress alliance and BSP's Ravikant Mishra.
Sitting MLA Vimla Batham is also in support of Pankaj.
Ghaziabad Election Results 2017
Pankaj Singh is a favourite to win after failed campaigning by SP and BSP.
Pankaj Singh is the son of Union Minister Rajnath Singh.
Assembly Election Results - Punjab, Uttarakhand, Goa, Manipur