Supporters hailed him. Critics slammed him. And while Rahul Gandhi's move to hug PM Narendra Modi in Parliament on Friday and later wink at party colleagues continue to evoke mixed reactions, BJP's Goa spokesperson Dattaprasad Naik has gone to the extent of calling the Congress president 'loafer'.
Naik unleashed a furious attack on Rahul Gandhi on a BJP press note in which he condemned the hug and wink, calling it shameful. "I would request Goa Congress to support their central party office in finding a credible leader for the 2019 Lok Sabha elections as their president Shri Rahul Gandhi is finding it difficult to grab headlines and had to stoop down to cheap gimmicks," a note signed by Naik read. "Shri Rahul Gandhi who does not have substance or the understanding of issues related to the people of India had to resort to hugging the PM in the temple of democracy and then winking like a loafer."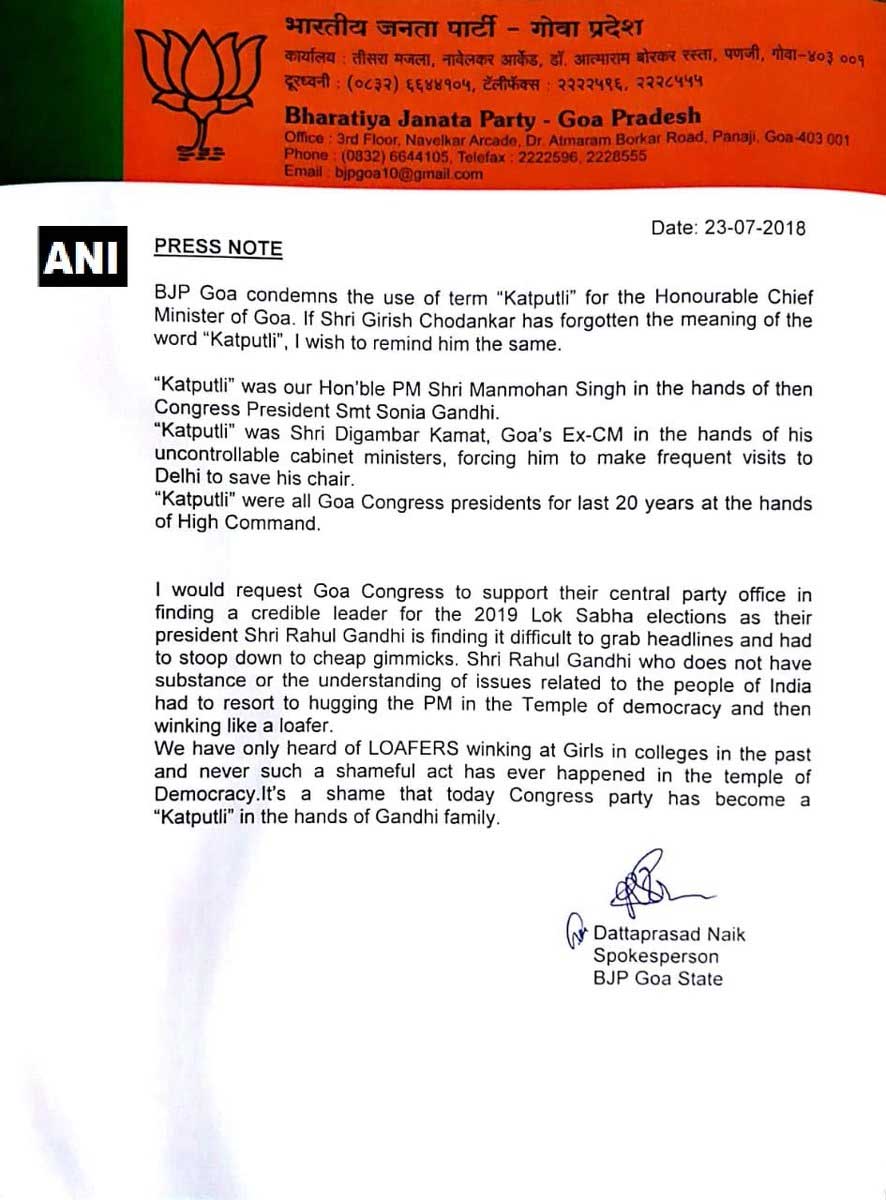 Choosing not to halt, Naik - in the letter - goes on to compare the act of winking to what loafers do at girls in colleges. "Never such a shameful act has ever happened in the temple of democracy."
The letter ends by accusing the Congress party of having become a 'Katputli' of Gandhi family, implying that the Gandhis control all within the party.