New Delhi: Stock markets rose to fresh life-time high levels in opening trade on Thursday, riding on optimism over earnings, growth and upcoming Budget with banking stocks leading the charge.
The benchmark BSE Sensex jumped over 330 points to open at record 35,420.90 while the Nifty crossed the 10,800-mark for the first time.
Sentiments got a boost after the government yesterday lowered the additional borrowing requirement for the current fiscal to Rs 20,000 crore from Rs 50,000 crore estimated earlier.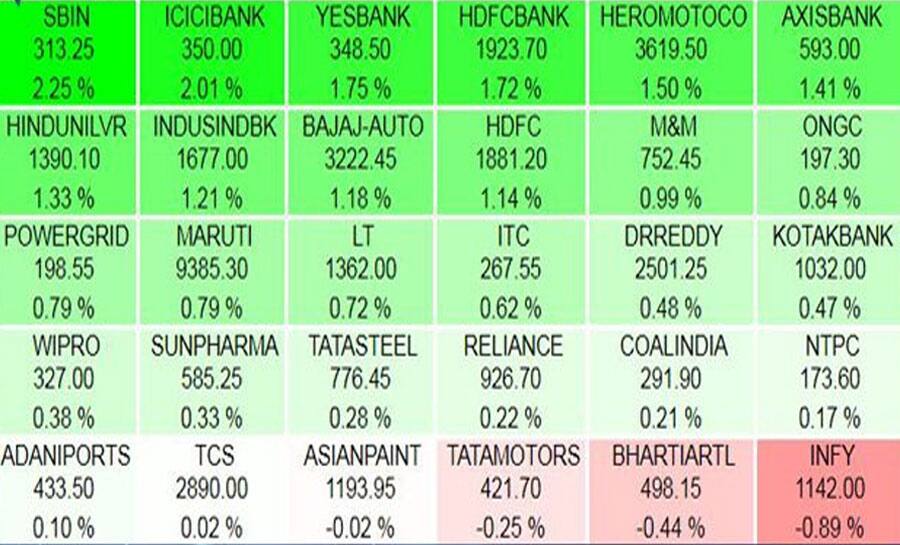 Meanwhile, US stocks closed higher with the Dow closing above 26,000 for the first time, following the release of stronger-than-expected quarterly earnings reports.
The Dow Jones Industrial Average on Wednesday added 322.79 points, or 1.25 per cent, to 26,115.65, Xinhua news agency reported.
The S&P 500 increased 26.14 points, or 0.94 per cent, to 2,802.56. The Nasdaq Composite Index was up 74.59 points, or 1.03 per cent, to 7,298.28.