Bhubaneswar: The New Delhi-Bhubaneswar Rajdhani Express caught fire near Khantapada station in Odisha's Balasore district.
As per emerging reports, the fire broke out in the generator car, the last coach of the train. It was immediately detached from the remaining coaches to stop the flames from spreading.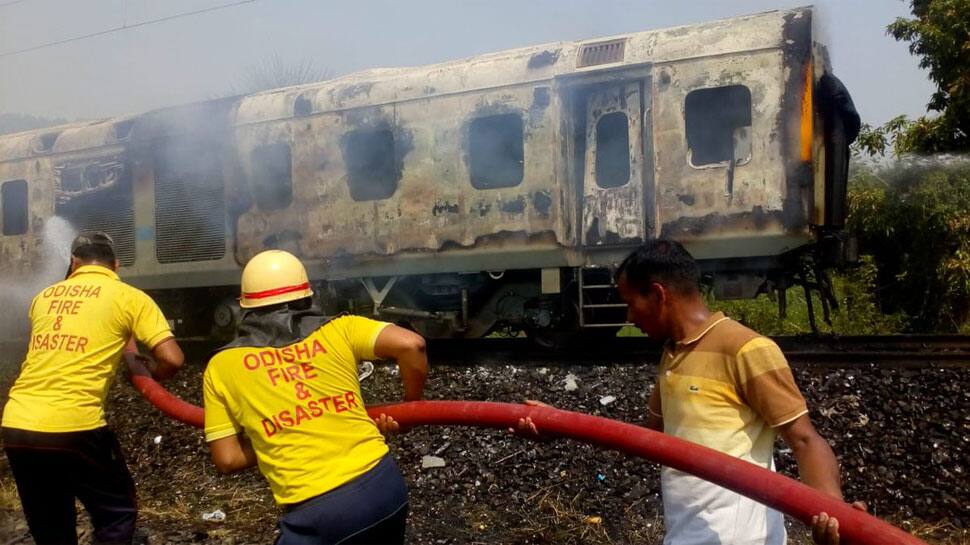 ANI photo
The fire is now under control and no casualties or injuries have been reported. 
Last month, nearly 20 people, including children, fell ill due to food poisoning on the New Delhi-Bhubaneswar Rajdhani Express. The train was stopped at Bokaro station to provide medical aid to the sick passengers.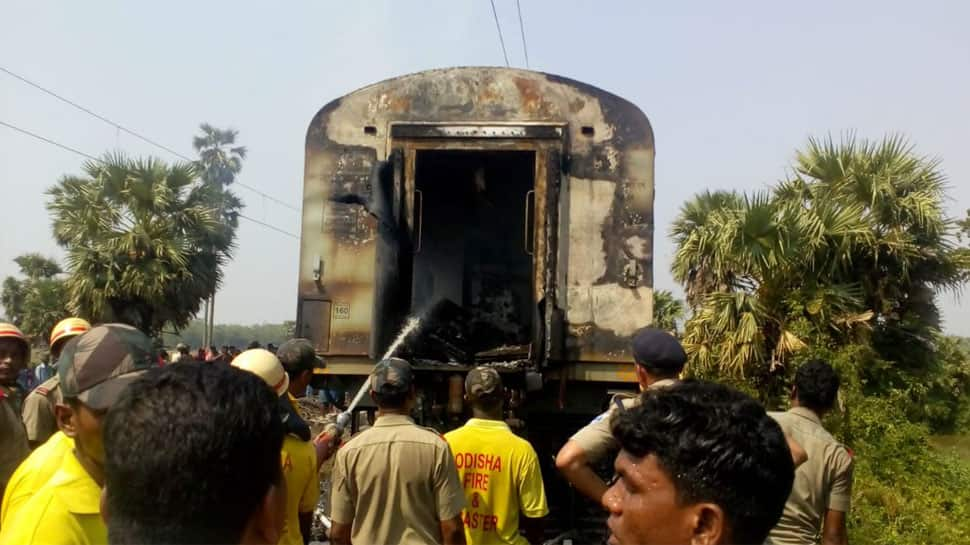 ANI Photo
In March, two passengers of the Chandigarh-Dibrugarh Express died after they jumped out of the moving train between the Chaterhat and Nijbari section in West Bengal when they saw smoke emanating from the locomotive's engine, said Railway sources. The guard of a passing goods train saw smoke and flame coming out of the rear engine of the train.