photoDetails
10 Dishes That Bring A Smile To Your Face And Make You Really Happy
It is very clear to all of us, good food is equivalent to a good mood. From breakups to celebrations, foods like butter chicken or gol gappa are our love aka soulmates that can literally never disappoint us unless experimenting. Here are 10 foods that can instantly bring a smile to your face and make you super happy!
Butter Chicken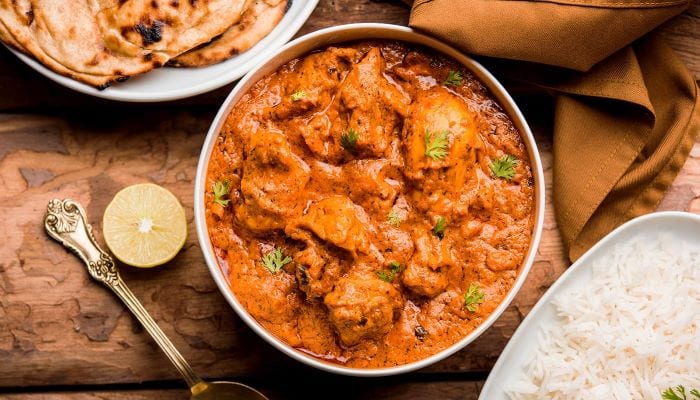 Happiness is butter chicken and butter naan. Visiting the streets of old Delhi you will find a lip-smacking plate of butter chicken at every corner but make sure to find the best eatery in town where ever you live. This Indian dish makes you content and happy just with its looks and with every bite you enter a new version in your food paradise with everything calm adn peaceful. When choosing self-care yo ucan never go wrong with butter chicken!
Biryani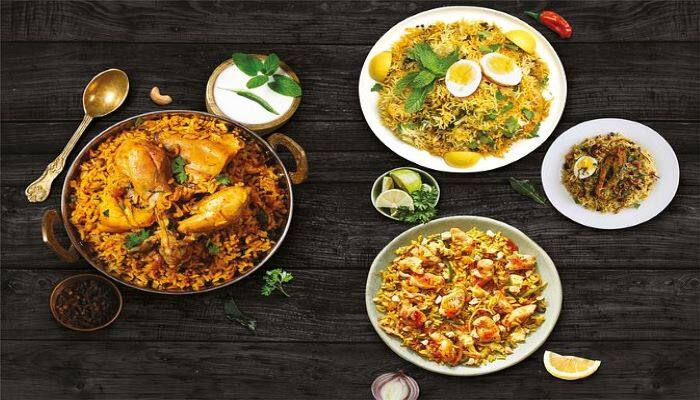 The very thought of biryani brings water in your mouth with it's aroma, tender meat/chicken, layer of basmati rice, sauteed onion and accompanied by salan. You absolutely cannot resist the urge to eat this rice dish with your hands and then empty the plate and the masala with your fingers. Biryani is the best solution for a "I'll eat anything today" confusion adn can still lead to bliss.
Chole Bhature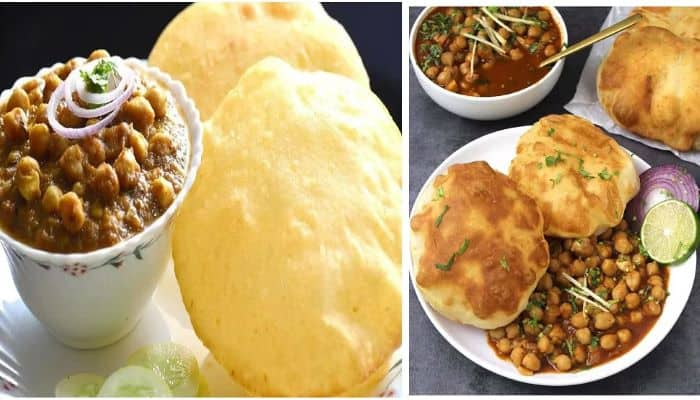 We all know Virat Kohli's love for Chole Bhature but this dish is the almost every Indian's happy food. This Punjabi dish is a mix of bold Indian spices and boiled chickpeas cooked with onions and tomatoes. Served with a picked mixture, some onion, squeezed lemon and fresh bhatura- a easy ticket to food heaven and earthly happiness.
Rajma Chawal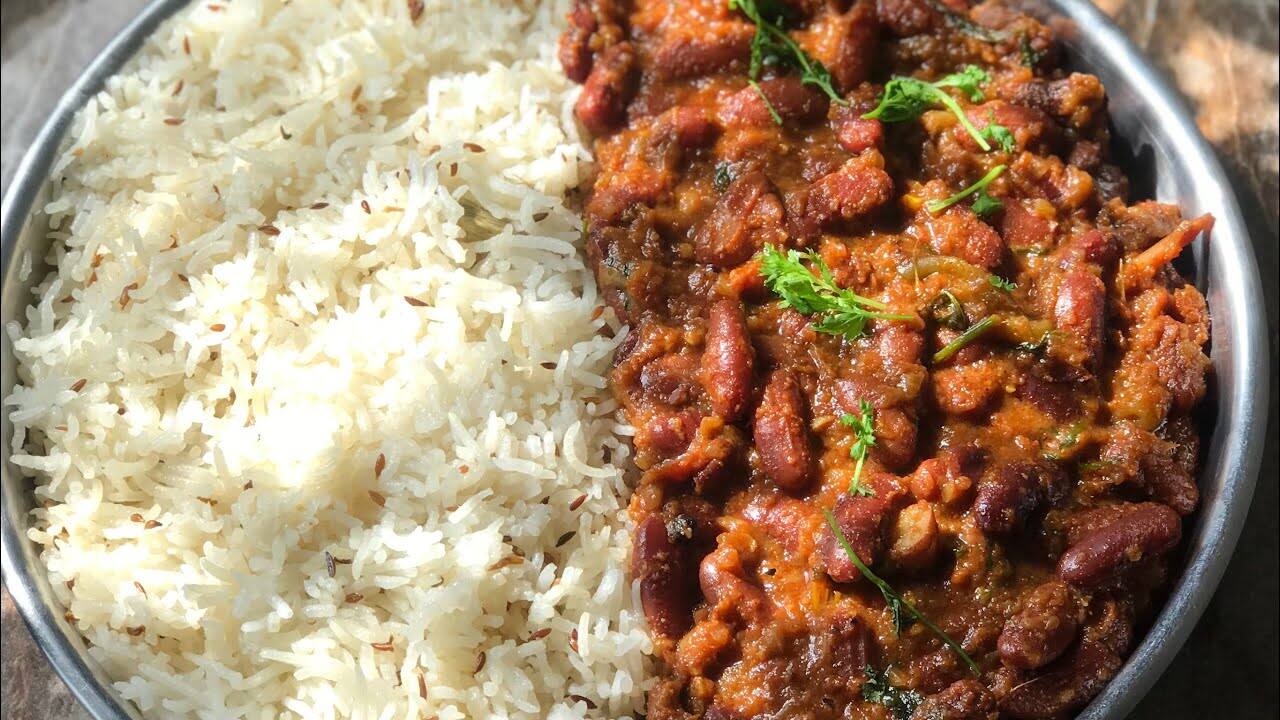 We wouldn't be inaccurate to state that "rajma chawal" often appears on peoples' lists of favourite foods. Dietary fibre is abundant in rajma chawal, with soluble fibre making up the majority of it. Rajma rice is now a go-to comfort food for the majority of Indians since nothing compares to the gourmet magic your mother stirs up every Sunday, and whenever you eat something you enjoy, happy hormones are released along with positive vibes.
Pizza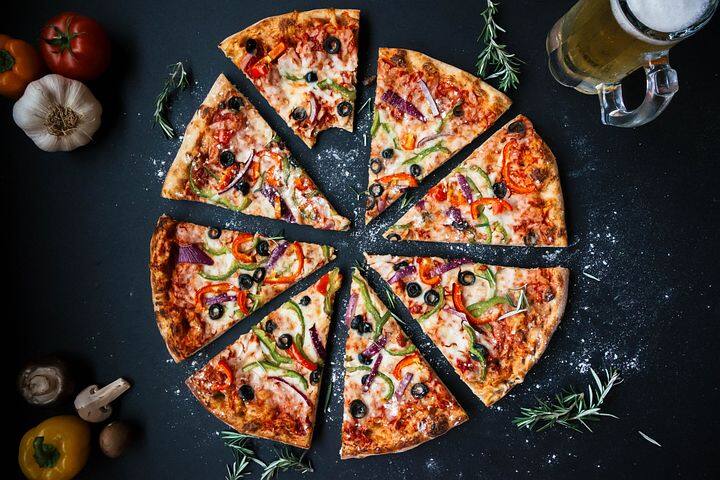 The happiest meal of all is pizza. Nobody could possibly eat pizza and be depressed over it. Thus, if you're in the mood for some tasty meal, grab a pizza. Your brain will reward you with a lot of feel-good hormones that will push you to eat more once you've filled your tummy with a wide range of tasty foods.
Gol gappa or Pani puri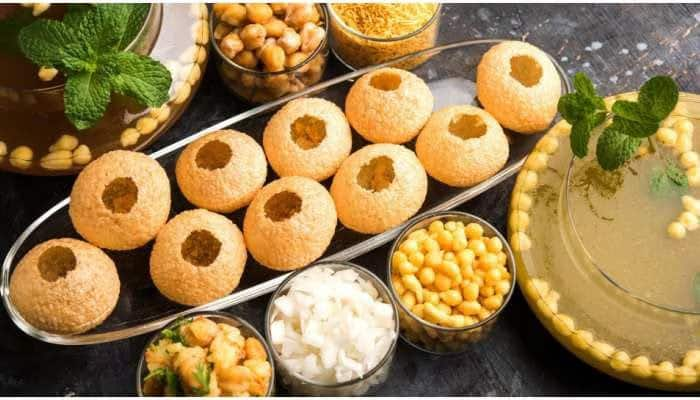 For most of us, it is hard to say no to golgappas and for everyone living in Delhi having Gol Gappa is a must whether on a day out with friends, dinner with family or just taking a walk alone. This dish can make you happy all throughout the year without much efforts.
Sheer Khorma/ Kheer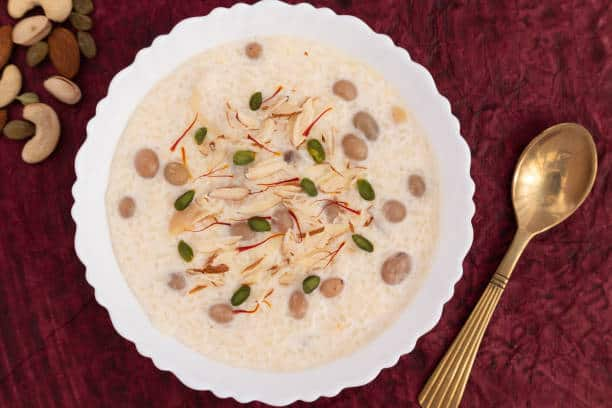 There are different kinds of kheer in Indian recipe, some call it Sheer khorma or Payesum in South India and Payesh in Bengali. This is an all time favourite which will almost instantaneously lighten up your mood and bring a wide smile to your face anytime and anyday!
Amritsari Kulcha/ Stuffed Kulcha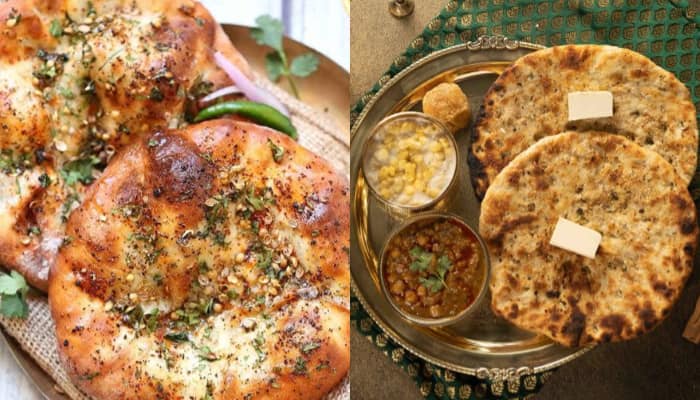 Crisp and soft leavened bread called Amritsari Kulcha is stuffed with mashed and boiled potatoes and spices. The recipe for Amritsari Stuffed Kulcha is well known in North India. Amritsar makes the best kulchas, though hands down! This kulcha served with Tamarind and Date chutney is a straight trip to food haven.
Pav bhaji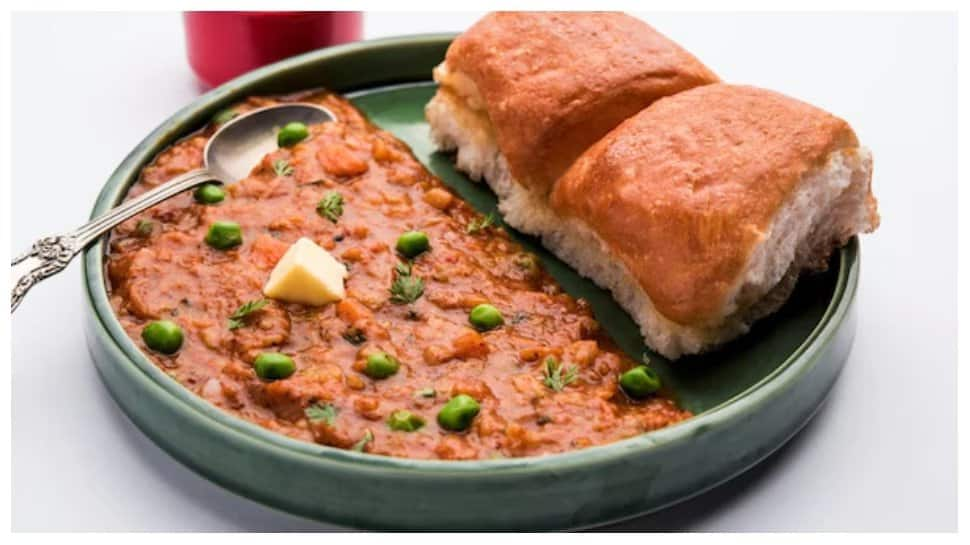 This Mumbai street food favourite is a mouth-watering blend of mashed vegetables, spices, and butter served with pav bread. With freshly chopped onion and butter, this is a dish that is both comforting, satisfying and truely amazing.
Ice cream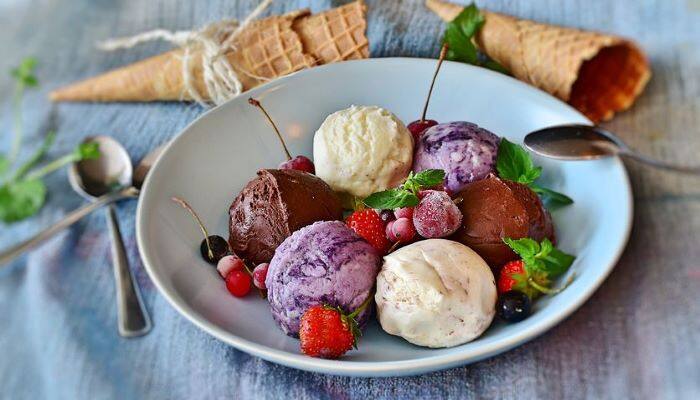 Fat and protein, which our bodies require to balance our moods, are both found in ice cream. Moreover, having ice cream has been shown to stimulate serotonin production via ingesting amino acids like tryptophan. We are now at peace, content, and, well, happy!