GUWAHATI: An earthquake of measuring 4.7 on the Richter scale hit Barpeta district in Assam on Tuesday morning.
Tremors were felt at around 9:17 am.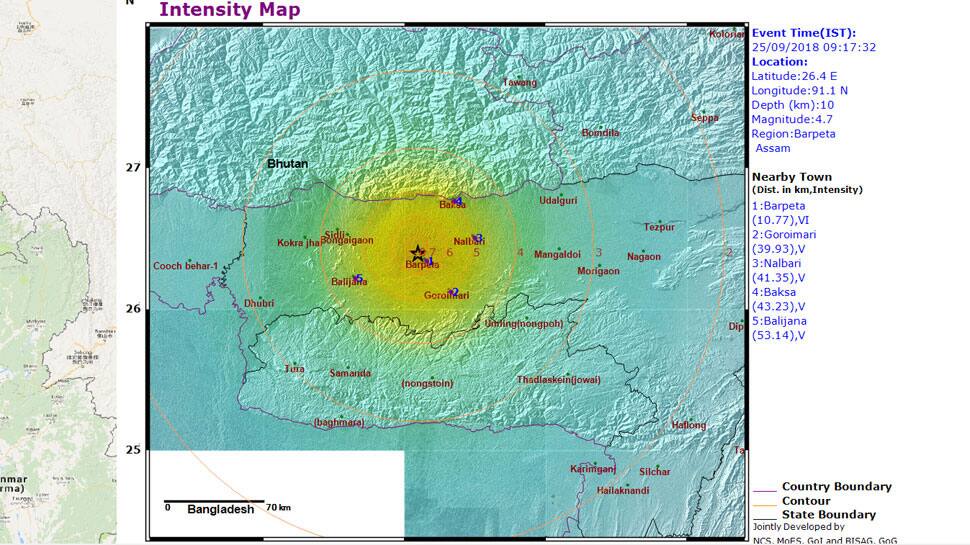 The quake had a latitude of 26.4°N and longitude of 91.1°E and a depth of 10 kilometres.
No loss of life or injuries were reported.