PM Narendra Modi To Inaugurate Bengaluru-Mysuru Expressway Today; Check Details
The Bengaluru-Mysuru Expressway is a significant project in the area since it improves connectivity and cuts the travel time between the cities to around 3 hours to 75 minutes.
The Bengaluru-Mysuru Expressway is set to be the newest expressway in India. PM Narendra Modi will officially inaugurate the new expressway today, March 12. It should be mentioned that NH-275 is included in the new project to some extent. Moreover, it will increase the region's accessibility by linking several cities, including Shrirangpatna, Coorg, and Ooty, enhancing their tourism potential and will spur economic growth as well. The project has been built at a cost of Rs 8,478 crore.
Before the inauguration of the project, PM Modi took to Twitter to mention the importance of the Bengaluru-Mysuru Expressway. "An important connectivity project which will contribute to Karnataka`s growth trajectory," he wrote. The comment from the PM came after Union Road Transport and Highway Minister shared the pictures of the new expressway.
Also read: India Has Potential To Be Number One Auto Market In World: Suzuki Motor President
Union Minister Nitin Gadkari, earlier shared the images, of the new expressway. while giving the details like; the construction of 89 underpasses and overpasses, as well as four rail overbridges, nine significant bridges, 40 minor bridges, and a section of NH-275. With all of this, commuters will be able to travel from Bengaluru to Mysuru in around 75 minutes.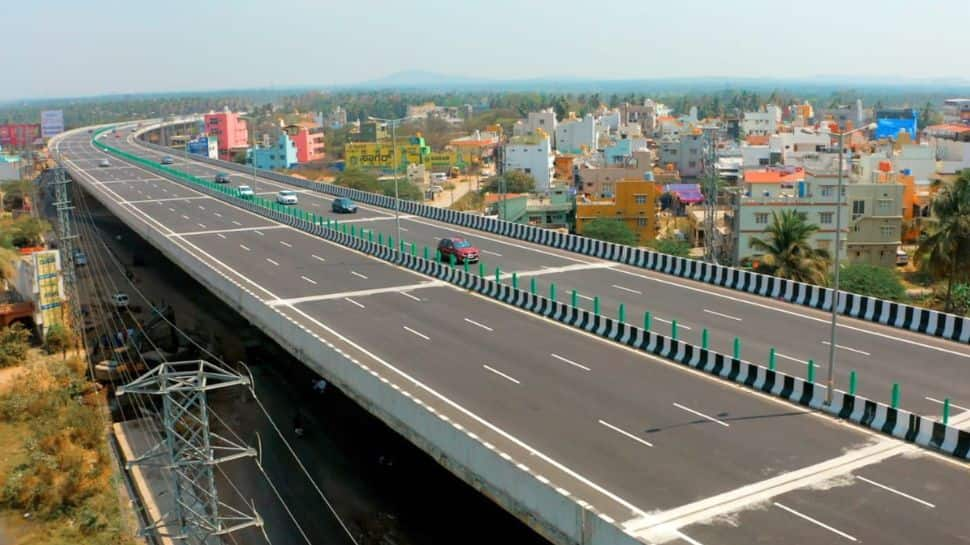 The Bharatmala Pariyojana included the construction of the 118 km long roadway, which includes six main carriageway lanes and two service lanes on either side. Between Bangalore and Mysuru, the expected reduction in travel time from three hours to around 75 minutes.
The Bengaluru-Mysuru Expressway will offer free and uninterrupted rides, which will be possible thanks to the 69 bus bays, 49 underpasses, 13 overpasses, and fencing on either side of the access-controlled, 6-lane road. Furthermore, a greenfield bypass would be a part of the expressway. This bypass will have Ramanagaram and Channapatana will be 22 km; the bypasses for Mandya, Srirangapatana, and Maddur will be 8 km, 10 km, and 4 km, respectively. In addition, Bidadi will have a 7 km bypass, allowing commuters between the two cities to avoid all of these significant towns.