Airline delivers passenger's luggage in TERRIBLE condition on landing, Internet reacts with sarcasm
The picture of the completely damaged suitcase shared by a passenger had the netizens concerned; however, it also evoked the fun side of some of the users with sarcastic comments.
The post has around 99,000 likes
Many people shared similar stories
Many reacted with funny replies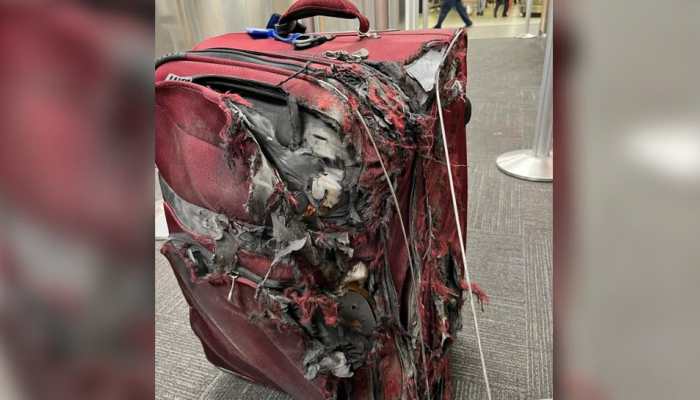 Often passengers travelling via multiple airlines complain that their luggage is not handled with care or has been damaged during the flight. There have been multiple such instances, but this particular instance has got the internet's attention. Complaining about damaged luggage, a Reddit user shared a picture of his luggage that had left the internet terrified because of its condition. In simple terms, the pictures show a bag that is beyond repair. The red suitcase in the picture seems to be torn from all sides. In fact, it won't be wrong to say that the bag is torn to shreds, and even the bag's contents are visible now.
Sharing the post on Reddit, the person who clicked the picture wrote, "My uncle's suitcase after his flight." The user refrained from giving other details of the incident. For instance, he didn't reveal that his uncle was travelling on which airline or at which airport the bag was received in the condition shown in the picture.
Also read: Aviation Explained: The importance of Ground Staff in handling flights and passengers
After the picture was shared on Reddit, it gained a lot of popularity, getting around 99,000 likes and numerous comments. Furthermore, after the post, redditors came forward with similar stories as well. One of the users commented on the post, saying, "My suitcase looks pretty rough, and they usually make me sign something, so I don't accuse them of destroying it." Another user said, "Not the same, but once had an heirloom turn up at the other end mangled. Went in to speak with the agent about and the agent said, because you had it marked as fragile, you absolved us of any liability for the item." "That was a new one for me." The user said.
WATCH VIDEO
However, some of the redditors were sarcastic about the whole incident; one of the users wrote, "Those are speed whole; they make the luggage go faster." Another user said, "Did they put it in the engine?" On similar lines, a user wrote, "They used it to slow down the plane by letting it drag on the runway during landing."
Live Tv