New Delhi: Bhojpuri hot cake Anjana Singh and top actor Ritesh Pandey's 'Krodh' Muhurat was organised recently in Mumbai. It was a starry affair as several big names from the Bhojpuri cinema were seen in attendance. The movie is helmed by Ravi Sinha.
For the first time in this movie Ritesh Pandey, Pramod Premi, Anjana Singh and Poonam Dubey will be seen together. The Muhurat of 'Krodh' was held at Krishna Studios in Mumbai's Goregaon. Several technicians were also seen at the event. A song sung by Ritesh Pandey and Pramod Premi was also recorded at the Muhurat. This film is being produced by Aadi Shakti Entertainment, Y K film production and Nahar Entertainment.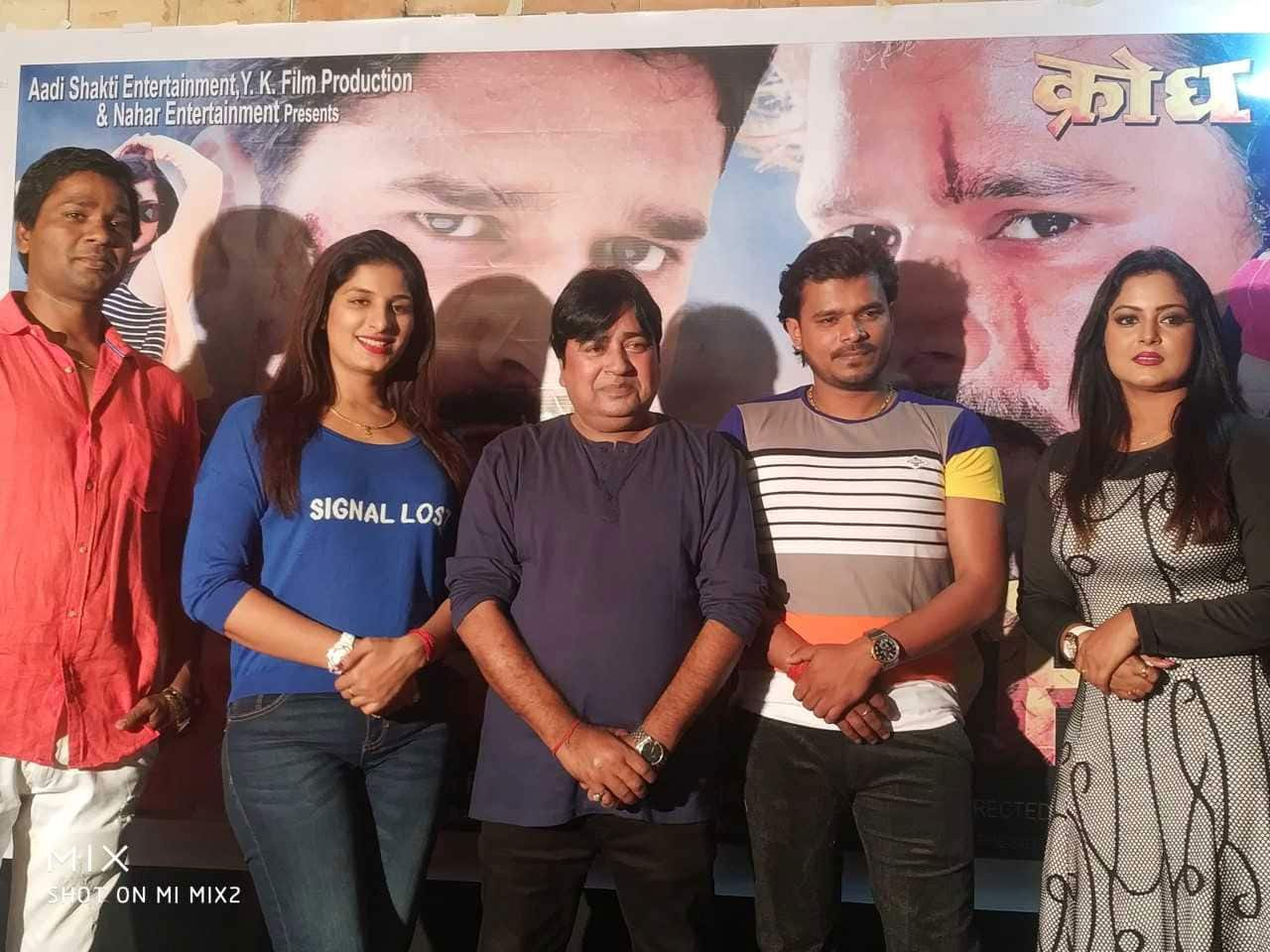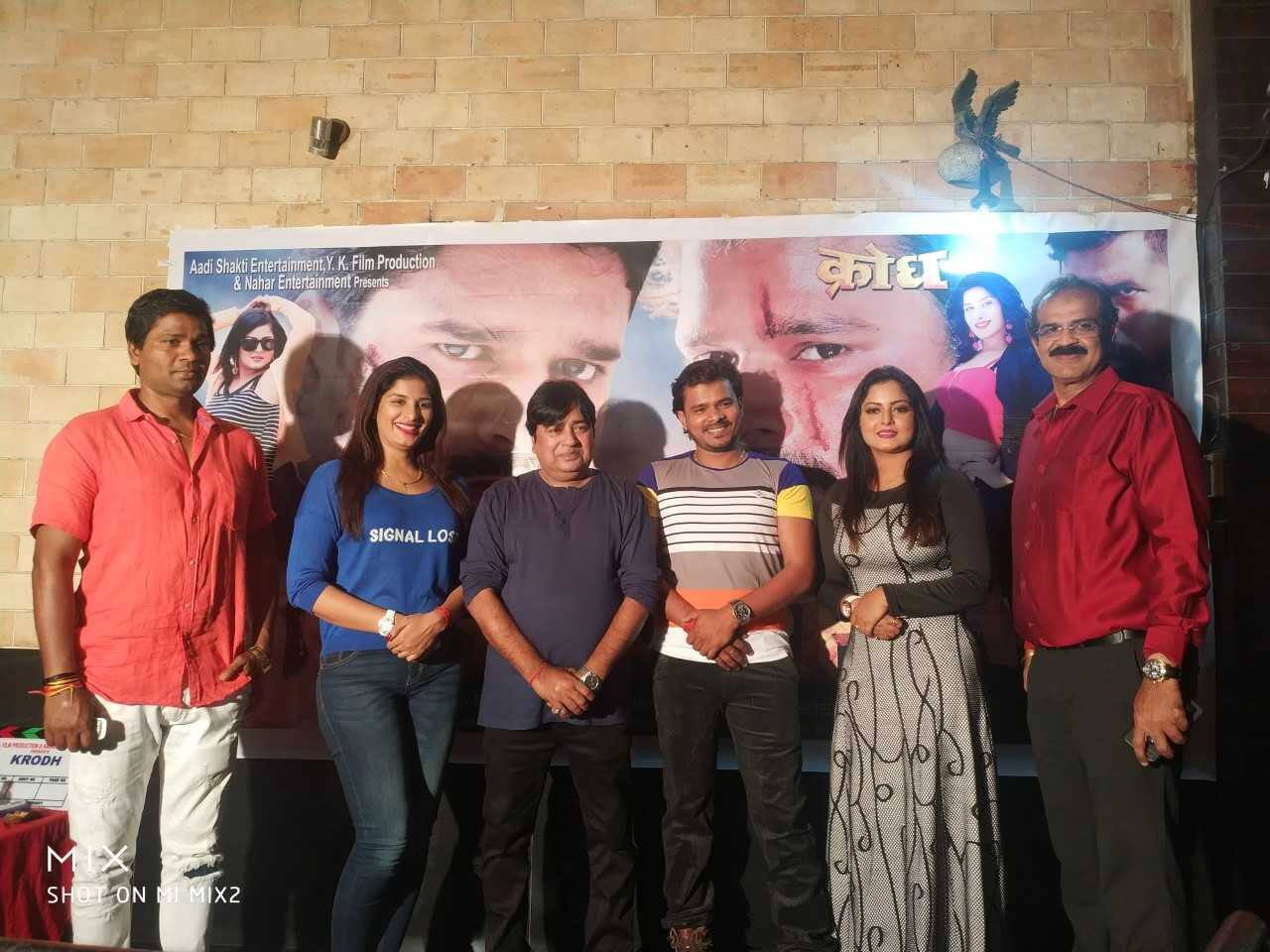 The film's producers are Rahul Sahni and Abhay Shah. The shoot will commence soon. The film's director Ravi Sinha revealed the star cast of the film which has big name such as Ritesh Pandey, Pramod Premi, Anjana Singh, Poonam Dubey, Pappu Yadav, Rajneesh Pathak and Anil Yadav (Matte Le Lal) among others.
The director also said that 'Krodh' is an out-and-out commercial venture. He stated that the dialogues and music of this film are hard-hitting and impressive respectively. Director Ravi Sinha has written the story while Chhote Baba has composed the music. Screenplay and dialogue are by Rajesh Pandey.