New Delhi: Bhojpuri sizzler Rani Chatterjee is unstoppable on her Instagram handle. The actress seems to be on a video-sharing spree. Rani has unleashed her crazy side in some of her videos and pictures. 
Check her picture: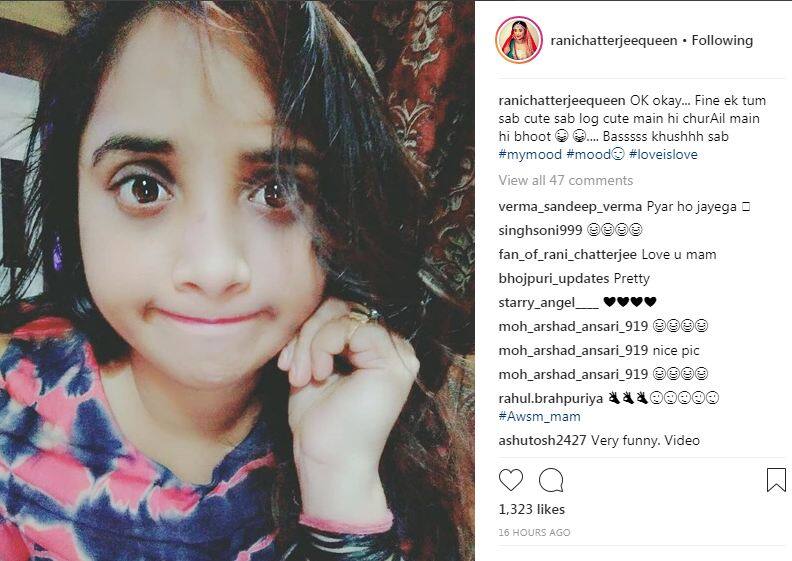 Rani was under the weather a few days back and was on a break. She suffered a painful skin allergy. She was shooting for Zero Banal Hero when she fell sick. The team of the film gave her the much-needed break to recover.
Rani is one of the most outspoken actresses in the Bhojpuri film industry. She shares her opinion without inhibitions.
A few days back, Rani was visibly miffed with the detractors of the Bhojpuri film industry. She hit out at those who give free advice. She believes that the Bhojpuri industry doesn't need any undue suggestions from people who foster negativity within them.
She also extended support to Dinesh Lal Yadav aka Nirahua after he slammed a journalist for allegedly slinging mud at him and his film Border.
Chatterjee is one of the most popular Bhojpuri film actresses. 
She made her debut in 2004 with Manoj Tiwari starrer Sasura Bada Paisawala and has worked in a number of super-hit films since then.