Mumbai: The makers of Kangana Ranaut and Rajkummar starrer Mental Hai Kya have unveiled brand new posters. The film which is reportedly a comedy, will see super-hit Queen pair Kangana and Rajkummar on screen for the second time.
In one of the posters, Kangana geelfully smiles as she lies on the floor in a swimsuit and pretends to be murdered. Sanity indeed is overrrated! In the other poster, Rajkummar has transulent tape stuck around his face leaving one of his eyes closed. 
Take a look at the posters here: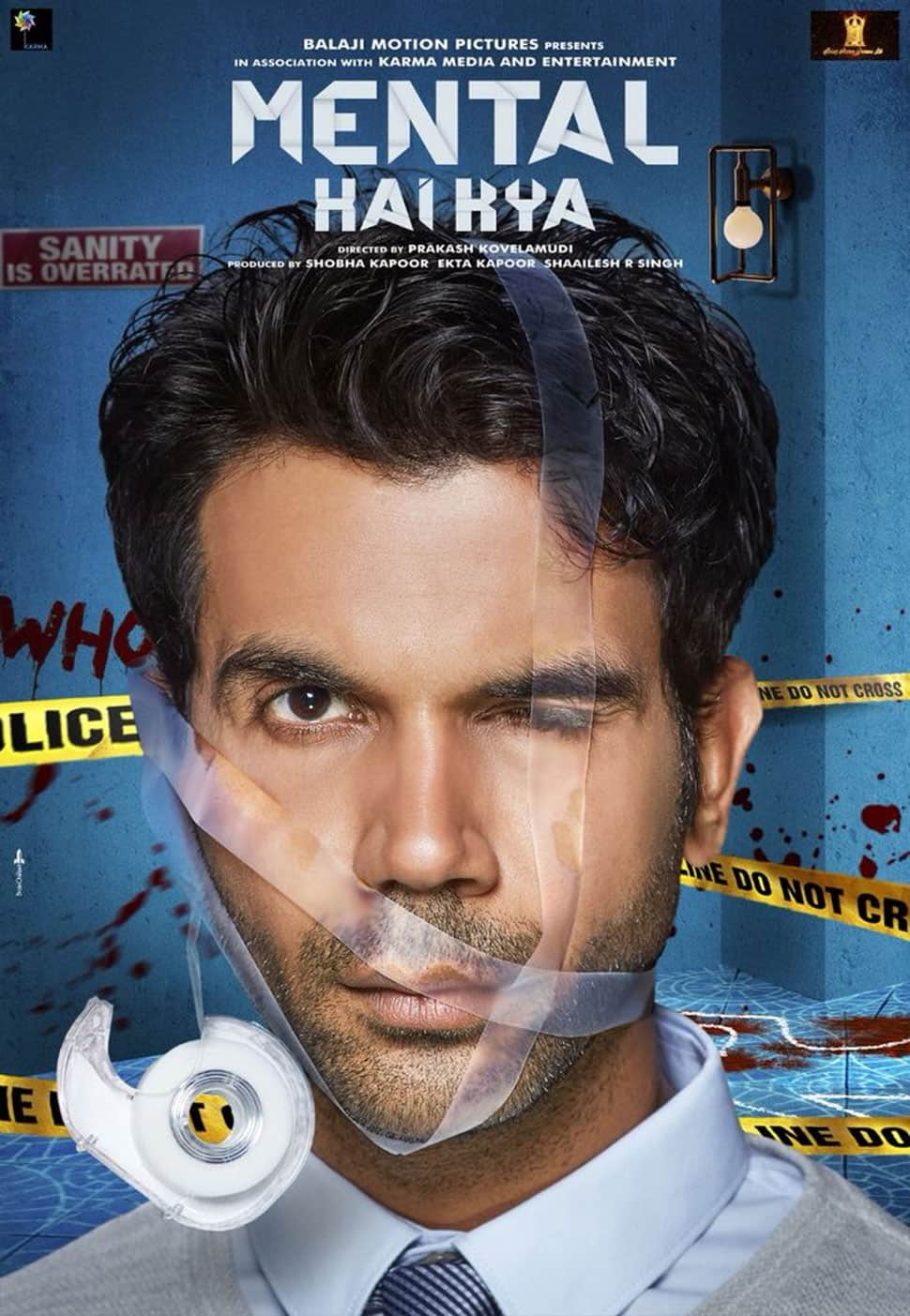 Rajkummar Rao says his upcoming film Mental Hai Kya is very quirky and a different comedy.
Asked whether he has become "mental" in the film, Rajkummar said: "I am very mental and from April onwards, I will entirely become mental. People are asking me that 'Mental Hai Kya'? So now I feel '#MentalHaiKya' will trend."
"It's an amazing script as it is very quirky and different comedy. Kangana is such a powerhouse performer and we are coming together after Queen along with Ekta Kapoor (producer) so it's going to be lot of fun."
Asked about the other cast in Mental Hai Kya, he said: "As of now, me and Kangana are there in the film and to see who all are there in the film, audience have to watch the movie".
Mental Hai Kya has been written by Kanika Dhillon and will be helmed by National award-winning director Prakash Kovelamudi.
(With IANS inputs)