Farewell dinner but no farewell match for Shoaib Malik: Wasim Akram
Shoaib Malik retired from ODI cricket after Pakistan's final match in the World Cup.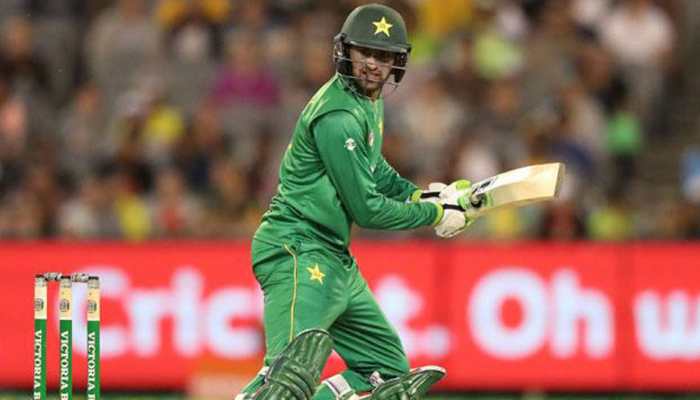 While his contribution to Pakistan cricket has been significant, Shoaib Malik performance for the national team in the ICC Cricket World Cup 2019 failed miserably. In what was his final World Cup, the veteran batsman managed all of eight runs from three innings. With Pakistan out of the tournament, former cricketer Wasim Akram feels there is just no need for Malik to be recalled for a farewell match.
Akram admits that Malik has been a vital cog in the wheel for Pakistani cricket over the past several years but feels that cricketers should not be accommodated into the playing XI of the national team as a mark of respect. "This is not club cricket that you call a cricketer for a final match. (However) We can absolutely have a farewell dinner for him (Malik)," he was quoted as saying by Dawn. "Unfortunately for him, he is not ending his career on a high — which he deserved, as he has done a lot for Pakistan cricket. He had a poor World Cup, was dismissed on duck twice, but this can happen to anyone. But we should remember his services for Pakistan cricket."
Malik retired from ODI cricket after Pakistan's final match in the World Cup. He had made his national debut in 1999 and has 44 fifties and nine 100s to his credit but was not able to bring all of that experience to help Pakistan in the ongoing World Cup. "He has won many matches for the country and at the end of the day, he is a nice guy," Akram said. " Let's send him a nice farewell for once. It's true that he did not perform well, but nobody does it on purpose."
I'm sad that I'll be leaving format of cricket that I once loved but happy that I'll have more time to spend with my family. This will also allow me to focus on Twenty20 cricket: @realshoaibmalik

Watch Video: https://t.co/gfZlQbMmOp pic.twitter.com/lIEbzz99wC

— Pakistan Cricket (@TheRealPCB) July 6, 2019
The 37-year-old scored eight runs in the match against England before failing to score in the two subsequent innings. Pakistan would eventually finish the tournament at the fifth spot with 11 points - same as New Zealand but behind on Net Run Rate (NRR).
Live Tv