IND vs AUS 1st Test: Virat Kohli's Two Biggest Threats in Australian Camp
Virat Kohli has two key challenges in the upcoming Border-Gavaskar Trophy vs Australia and they are the Pat Cummins' pace and Australian spinners. Read more to know how and why
Virat Kohli has had his rest. Many cricket experts wanted him to play a Ranji Trophy match before the Border-Gavaskar Trophy 2023 vs Australia that starts on February 9 in Nagpur but the the former captain thought otherwise. With so much experience behind him, Kohli feels he can switch formats easily. With more than 100 Tests against his name, Kohli might find it easier than others to pull it off. It is also true that the success of India will depend largely again on their batting lineup. With Rishabh Pant out of the Test series and Shreyas Iyer missing first match due to an injury, India's batting has suffered two huge blows. Both these batters have been mainstay of Indian Test batting of late and there absence will be hugely felt. That is why the importance of Virat Kohli and Cheteshwar Pujara has doubled.
Also Read | Shubman Gill to Virat Kohli: Indian Batters With Centuries in all 3 Formats, in PICS
Pujara and Kohli are two of the most experienced batters in the team and they need to carry the weight of the team's expectations of their shoulders in this series, if India are to win. Kohli had a tough time in Bangladesh recently, while Pujara stroked a fine hundred after 3 years. It is important that these two do well as they play both spin and pace the best in the team.
For Kohli, there are two threats awaiting him in this series. One is Pat Cummins, the second the spin bowling.
Cummins vs Kohli
Cummins vs Kohli will be some battle. Yes, these are not as friendly pace conditions as Australia but Cummins is a world class bowler. He is smart and disciplined. Bowls the right lengths consistently. He is pretty much like a Glenn McGrath with more pace. He hits one spot almost every delivery, and keeps moving the ball in and away. This zen-like focus of Cummins can be daunting and tests batter's patience. One of the key features of India's batting on the 2020-21 tour was how India outdid Cummins' patience. Much of the credit must be given to Pujara who kept blocking and blocking and blocking.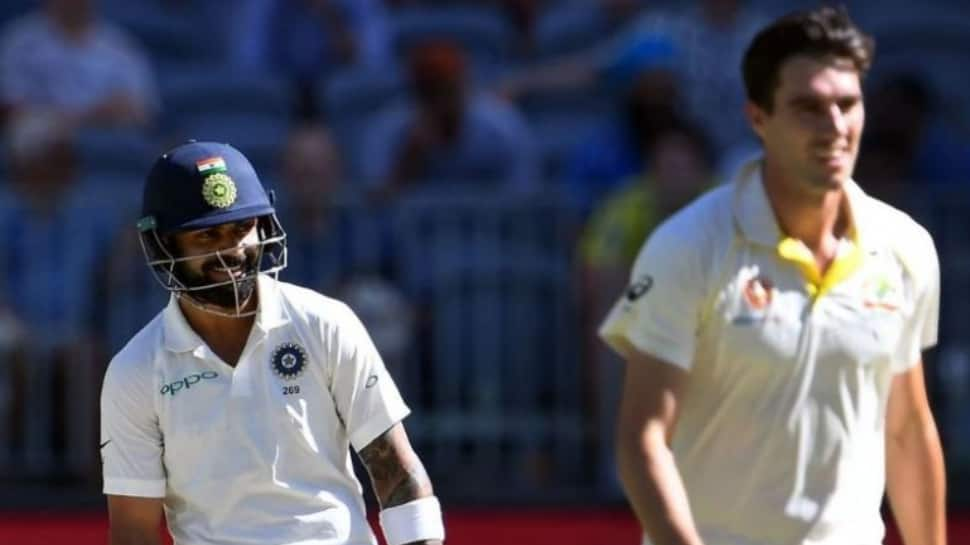 The Australian captain has this skill of using different release points and yet pitching on the same spot to disturb the batter's focus. He has done it over and over again in Test cricket. His ability to extract bounce off the surface with swing makes him unplayable at times. Kohli has had his struggles against Cummins. In 10 innings Kohli has batted against Cummins, he has scored just 82 runs while getting dismissed by the pacer 5 times. He averages is a mere 16.40 against Cummins.
The numbers have done their job, adding to the narrative of the clash. Now over to these champion cricketers to battle it out in the middle.
Kohli vs spin
It is no mystery that Kohli has had his struggle vs the wrist spin. Agree that there are no threatening leg-spinners in Australian camp but there is still one Nathan Lyon. The Aussie off-spinner makes for a great watch when he troubles batters with more revs on the ball and bounce and turn off the pitch. Lyon focuses solely on his off-spin, his action helps him get the extra bounce off the surface and his consistency to hit the right areas makes him doubly dangerous. Kohli and Lyon have had great tussles previously and this series will be no different.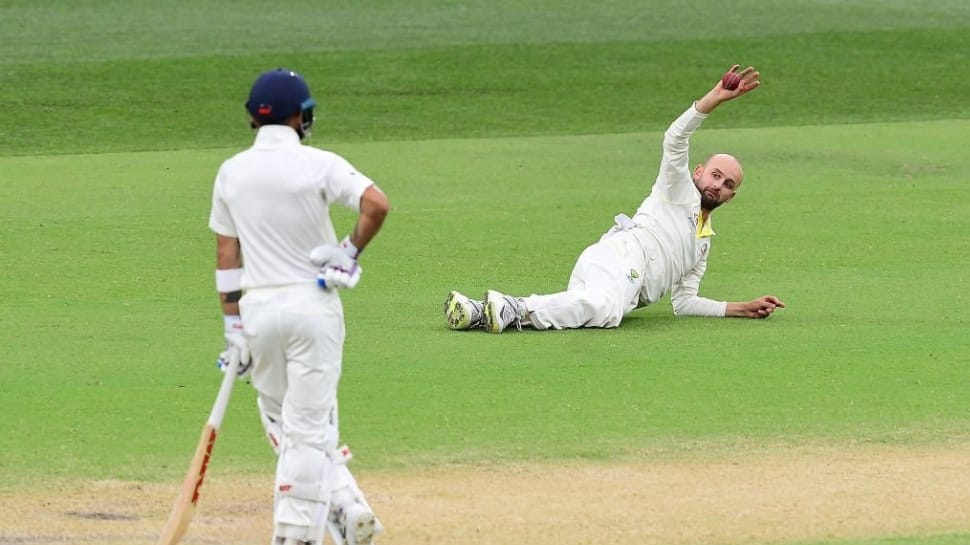 Aussies may be tempted to play an extra spinner, may be in form of Ashton Agar or Michael Swepson. Kohli's record in Asia against spin has been far from good. In 15 innings he has played in this duration, he has been dismissed for 11 times by spin. Off-spinners have got him 5 times while left-arm spinners have dismissed him 6 times. His average - just 23.25. Agar, who is left arm spinner, and Lyon may get a place in the playing XI for first Test to target Kohli, for the same reason. Only worry is that Agar has a terrible bowling record in Tests and Swepson, who is a leg-spinner, and has 10 wickets in 4 matches is just slightly better. But because Agar is a better batter, he could get the nod ahead of Swepson.
Kohli's two bigger threats, clearly, vs Aussies in the Border-Gavaskar Trophy is going to be pace of Cummins and spin of Lyon and the likes. He has tackled these challenges successfully in the past and one more awaits him in the four-match Test series. How Kohli does will be key to India's success in the series.
Live Tv