India's stand-in skipper Rohit Sharma has said that he can absorb the pressure and remain calm like former skipper Mahendra Singh Dhoni. 
"Whatever I have seen of him (Dhoni) leading the side for all these years, he never panicked, took time while taking decisions. There are those similarities in me too," Rohit said. 
MS Dhoni's reputation as a batsman and finisher may have dropped following a dismal show in the Asia Cup but he played a key role in India's successful campaign with his street-smart tactics and lightning glovework. 
"We always keep on learning from 'Dhoni bhai' because he has been such a great captain. Whenever there were questions or doubts on the field, he was always there to answer," Rohit added.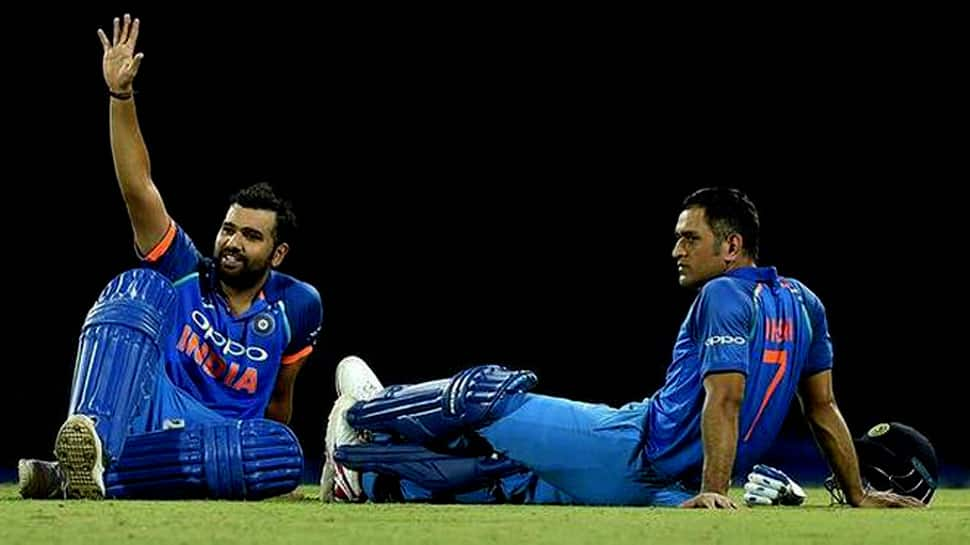 The firebrand cricketer also said that he had observed and learnt from Dhoni while playing under the latter's captaincy, "I also try to first think and then react. Yes, 50-over cricket gives you time but still you need to take time as well. I have learnt this from seeing him, we have played for so many years under his captaincy. Whenever there is something, he is ready with advice," Rohit signed off. 
The Asia Cup win was Rohit Sharma's fourth series win as a captain. He became the second Indian captain after illustrious cricketer Rahul Dravid to win the first four series as captain. 
(With PTI inputs)