Yuvraj Singh retires from international cricket, says he has 'decided to move on'
Yuvraj Singh had last played a Test in 2012 and One Day International (ODI) and T20 in 2017.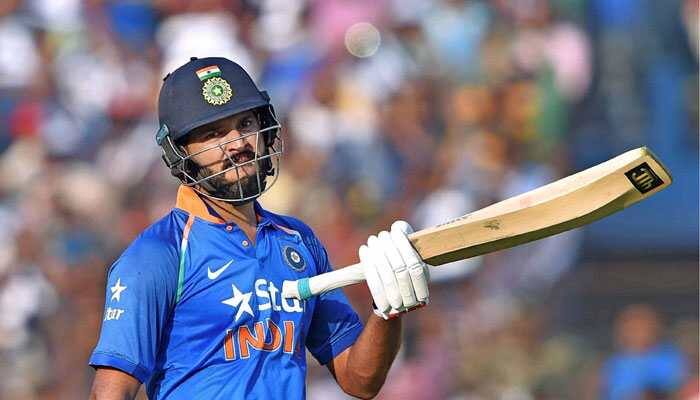 Legendary all-rounder Yuvraj Singh on Monday retired from international cricket, bringing down the curtains on an illustrious career that not only saw him winning some of the biggest trophies including the Cricket World Cup but also defeating the dreaded cancer. The 2011 World Cup hero said he had decided to move on while announcing his retirement at a press conference in Mumbai.
"After 25 years in and around the 22 yards and almost 17 years of international cricket on and off, I have decided to move on. This game taught me how to fight, how to fall, to dust off, to get up again and move forward," said the southpaw.
Yuvraj said that he never bothered about what people said about him as he believed in himself. He also recalled his cricketing journey as to how he started in the team under the captaincy of Sourav Ganguly and shared the dressing room with legends like Sachin Tendulkar, Rahul Dravid and Anil Kumble.
He further recalled the world cup victory, lauding the "brilliant captaincy of Mahendra Singh Dhoni". He said that there could be nothing greater than being part of the squad that scripted history after 28 years. "It is an emotional moment for me...there could not have been a better time for this," said Yuvraj.
Earlier reports said that Yuvraj had decided to quit international cricket to pursue a freelance career in ICC approved foreign Twenty20 leagues.
The man who starred in India's 2007 World T20 and 2011 World Cup victories, @YUVSTRONG12 announces his retirement from International cricket.

What's your favourite #YuvrajSingh moment in international cricket? pic.twitter.com/7Bw5LnwOFG — BCCI (@BCCI) June 10, 2019
Yuvraj Singh last played a Test in 2012 and One Day International (ODI) and T20 in 2017. He scored 8701 runs in 304 ODIs and hit 1900 runs in 40 Tests. One of India's greatest limited overs cricketers, Yuvraj made his international debut with a bang against Australia in 2000, scoring a hard-hitting 84 off 80 balls.
He again shone in 2002 Natwest series when India was chasing a target of 326. While greats like Sachin Tendulkar, Sourav Ganguly and Rahul Dravid failed to click, Yuvraj along with Mohammad Kaif ensured a victory for the team.
He stitched a 121-run partnership with Mohammad Kaif. While Yuvraj hit 69 off 63 balls, Kaif scored an unbeaten 87. This match proved Yuvraj's will to take a match to its logical end even under pressure.
This cemented Yuvraj Singh's position in team India, in not just the 50-over format, but also in the shortest format of the game - Twenty20. In the inaugural World T20 series, Yuvraj became the first batsman to hit 6 sixes in an over in a T20I, when he hammered Stuart Board of England.
In 2011, when India scripted history by lifting the ICC World Cup, Yuvraj was adjudged the man of the series. But the period following the world cup came as a shocker for millions of cricket fans as he was diagnosed with a rare germ cell cancer. His treatment went on for over a year, and a fighter that Yuvraj is, he made an inspirational comeback and regained his slot in team India.