Daily Horoscope: Find out what the stars have in store for you today—January 3, 2019
Check out today's predictions by Sundeep Koachar.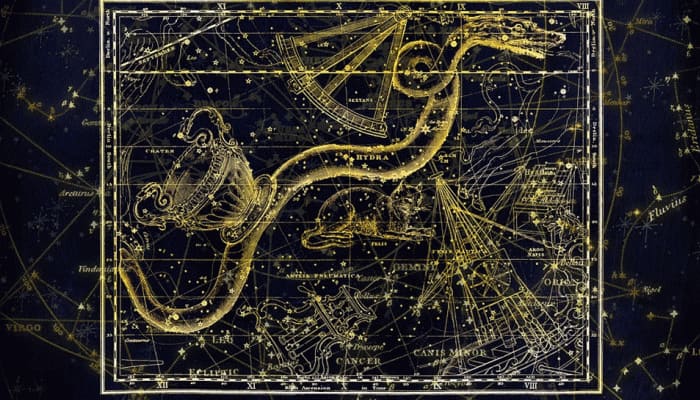 It's a new day, a new beginning. It's all about the starting life afresh. So as you begin a new journey, find out what the stars have in store for you today. There are twelve zodiac signs and each has its distinct feature. Be it, Aries, Taurus, Gemini, Cancer, Leo, Virgo, Libra, Scorpio, Sagittarius, Capricorn, Aquarius, and Pisces - each of the signs has something unique to tell.
Check out today's predictions by Sundeep Koachar.
Aries
An interest in psychology or other peoples' secrets comes to the fore. You enjoy spy stores, mystery, and supernatural stories. You are serious and disinclined to frivolous or inconsequential activity. It's a time best spent working alone, structuring and organizing your life in some way, and focusing on whatever task that you really need to do.
Taurus
Your elders may seek more attention from you today. You will be recharged with experience as you interact with your elders especially your father who will give you invaluable advice. You will be drawn to spiritual matters and will try to explore philosophy.
Gemini
If you are in a profession dealing with words, ideas, or communication, this is a very productive time for you. Ideas flow and you express your thoughts well. There is much activity; you move rapidly from one thing to another and a hectic, somewhat stressful pace is likely.
Cancer
You have an abundance of physical energy and self-confidence right now and can take on new projects and challenges with ease. You feel bolder and less dependent on others' affirmation and approval. You may meet an important person who will support you in realising your objectives.
Leo
Your special ones need attention as they may need your shoulder to pour out their emotions. Keep calm and be considerate to your loved ones. Your ego and self-esteem will swell as you see the tension flowing away from your special person's mind.
Virgo
Your party activities will drive your excitement and you will feel recognised. Your closed ones will be your advisors and take them on positively. There may be a lot of activity in your love life. The balance of Career, ambition and love life should all be taken into consideration. After all, home is where your shelter, solace and rest lie.
Libra
You will focus on your income and cut your expenses and may try to invest in some risky investments. Avoid risky investments. You may find you are caught in the exciting task and may feel of being a workaholic. Your focus will be more on execution than on strategic policy.
Scorpio
Today, it is advisable for you to express yourself boldly and confidently. You seem to care less about outside approval and this frees you to act on your own behalf or to do something you have not had the courage to attempt before. Your health and vitality are quite good, and you need physical outlets for your energies now.
Sagittarius
You will think out of the box today. You may experience mentally with some connection with supernatural. Be grounded and calm. You are an optimist person and opportunities keep knocking your doorstep.
Capricorn
Your duties must be performed on time. An overall relaxed mode of performance will be beneficial for you. Be careful of your optimistic and frivolous spirit, which makes you fly high in the sky and fall equally hard on the ground. Your children and loved ones are your sources of joy and concern today.
Aquarius
You have an opportunity today to see what keeps you from being really close to others - perhaps a forgotten hurt or hidden resentment. You are very clear and perceptive now. It's a good time to decide or come to an agreement, negotiate, exchange your views with others.
Pisces
Taking a strong stand or striking out on your own in some manner is likely to work out well for you. Your feelings for social cause will, in general, are deeper and more intense. The need to share, to give and receive love, and to be accepted and wanted is very strong today.