New Delhi: The Agricultural Ministry in its Fourth Advance Estimates for 2016-17, production of coarse cereals is estimated at a new record level of 44.19 million tonnes.
"It is higher than the previous record production of 43.40 million tonnes achieved during 2010-11 by 0.79 million tonnes and also higher by 5.67 million tonnes as compared to the production of 38.52 million tonnes achieved during 2015-16," the Agriculture ministry report said.
The report further said that area coverage under kharif coarse cereals decreased to 183.52 lakh hectares as compared to 191.26 lakh hectare during 2016-17.
In the last four years, Karnataka topped the chart for the Highest Production Of Foodgrains - Coarse Cereals (Thousand Tonnes) from in 2013-14 and Rajasthan from 2014-15 2016-17. Puducherry stood at the bottom of the chart in 2013-14, 2014-15 and 2016-17 while in 2014-15 Kerala was at the bottom.
State With Highest Production Of Foodgrains - Coarse Cereals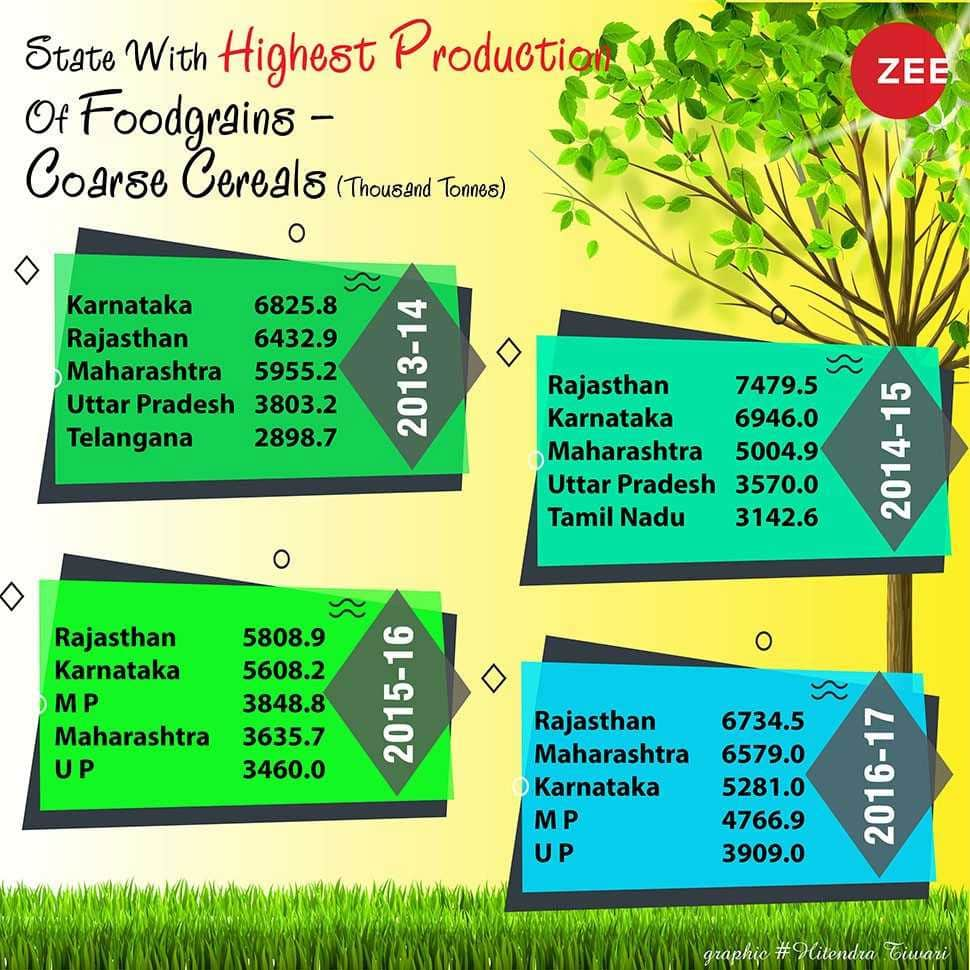 State With Lowest Production Of Foodgrains - Coarse Cereals
Here's looking at State-Wise Production Of Foodgrains - Coarse Cereals from 2013-14 to 2016-17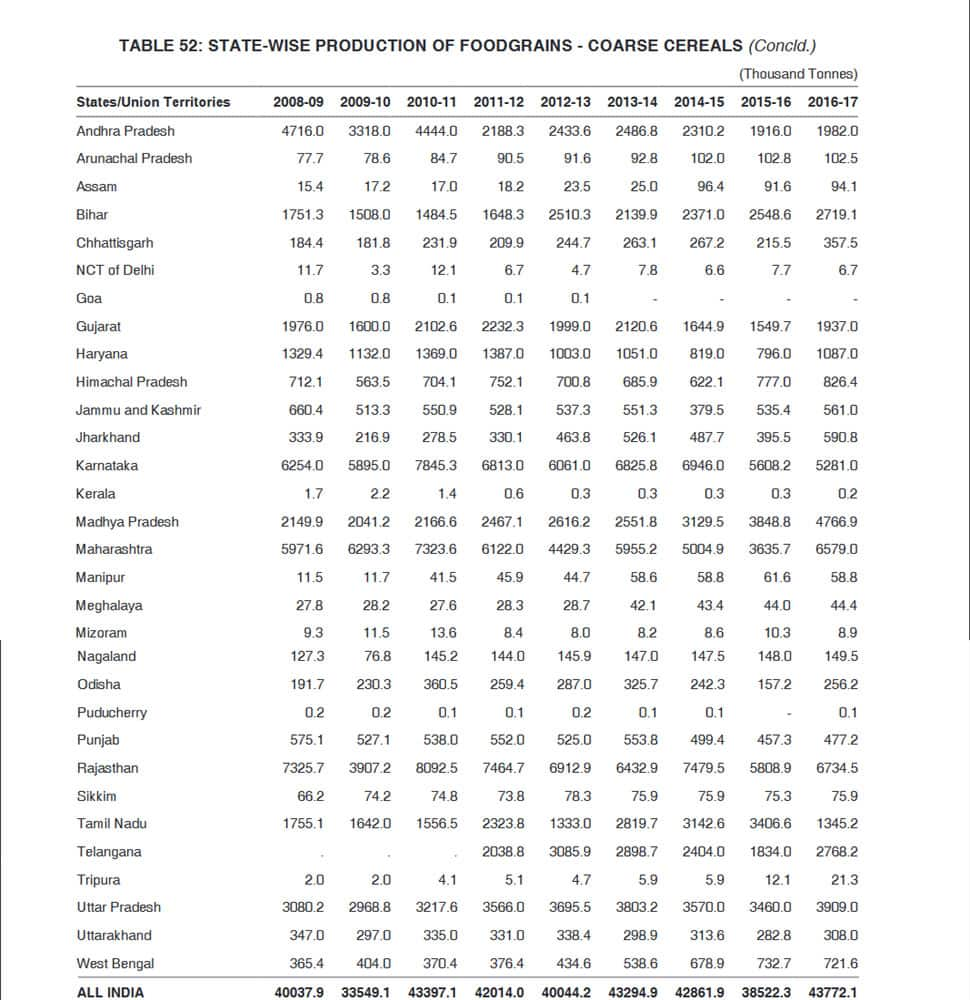 As per ministry of Agriculture & Farmers Welfare's Annual Report 2017-18 India's total geographical area is 328.7 million hectares. Out of this, the reported net sown area is 140.1 million hectares and the gross cropped area is 198.4 million hectares with a cropping intensity of 142 percent (figures as per the land use statistics 2014-15). The net area sown works out to be 43 percent of the country's total geographical area while the net irrigated area is 68.4 million hectares.