Lord Shiva – the supreme most of the Hindu Trinity – is worshipped in various forms. And each of his forms is symbolic.
We have heard and seen images of the Ardhanarishwar form of Lord Shiva which presents him as half-man and half-woman. The right side represents the male while the left is female.
There are many legends associated with the Ardhanarishwar form of Lord Shiva. According to one of the legends, Goddess Parvati was jealous of the fact that Shiva held Ganga on his matted locks. So she wanted to be inseparable from him. Thus to please the Goddess, Shiva merged a part of her with a part of his body.
According to another legend from the Shiva Purana, it is believed that Brahma, the creator of the universe forgot to create the female form. So he sought help from Lord Shiva who then appeared as half-man and half-woman to allow creations to happen.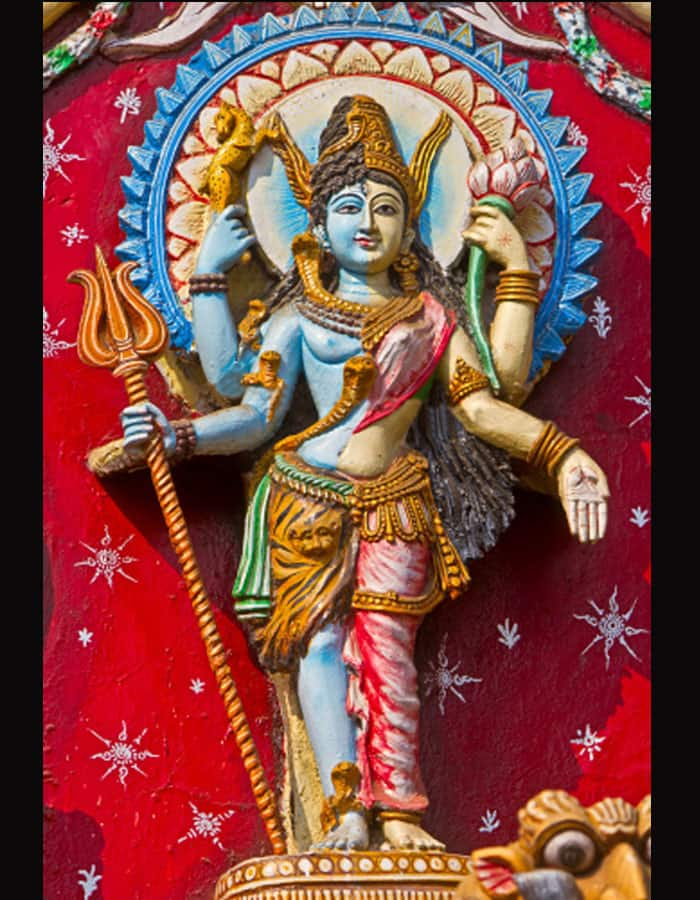 But what is more important is to understand the symbolism hidden underneath.
The male part of Ardhanarishwar represents the passive force of the universe which is called Purusha while the female part is Prakriti or the active force. The two opposite forces must unite and work in tandem to allow creations to exist. It also means that both the male and the female powers are indispensable for creation.
The universe will cease to exist if either of the two fails to participate in the creation. It also means that the male and female are equals and cannot exist without each other.
Creation can happen and sustain only when the Purusha and Prakriti unite.