Madrid: IIFA 2016 awards night is here and Farhan Akhtar and Shahid Kapoor, aka Raju and Pappu, who are returning as the hosts after successfully anchoring the gala in 2014, have made a "dramatic entry."
The duo ditched the luxury cars for Spanish donkeys to hit the green carpet.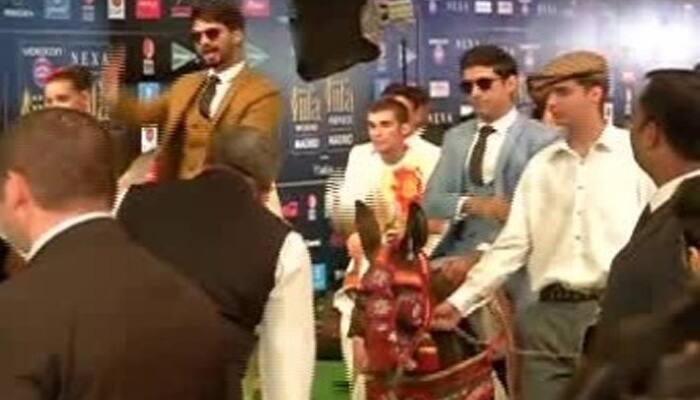 The 17th edition of the IIFA awards gala, which takes the power of Bollywood to international shores every year, is celebrating 60 years of India's diplomatic relations with Spain here with close to 150 film celebrities and over 20,000 fans in attendance.
The fete will also see ravishing performances by Priyanka Chopra, Deepika Padukone, Sooraj Pancholi, Daidy Shah and others.