New Delhi: Everyone just loved to see the budding bromance between Ranveer Singh and Fawad Khan at the recently concluded IIFA 2016 in Madrid, Spain. While a bundle of energy Ranveer was at his antic best, Fawad maintained his usual dignified poise.
Now, reports are brewing up some great coffee news about the two. As per Bollywood Life.com, we might actually get to see these two super cool lads in a film. Yes! Excited much as we are, this can only be speculated purely based on a statement made by Ranveer during the press interaction at IIFA where Fawad was satnding right next to him.
Ranveer while talking about the two of them was quoted as saying, "Don't you think someone should get these two hot actors together? Just put out the word out there, guys!"
He even quickly added, "We are coming soon!"
Also, a selfie of Ranveer, Fawad and Karan Johar was posted on Instagram by a fan club.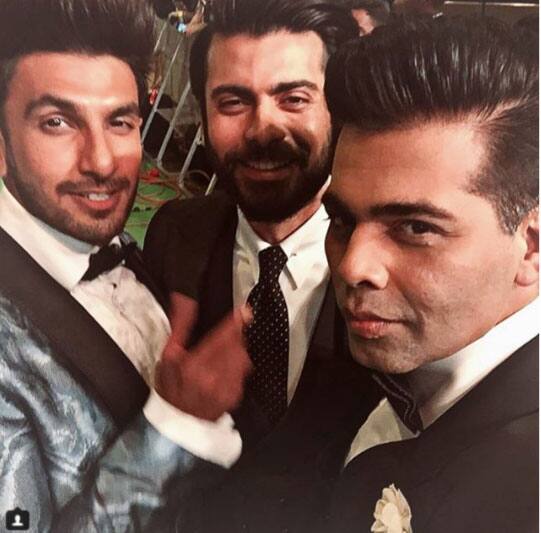 Hmm...is that a quickie thrown at us by this 'Bajirao'?