New Delhi: Sightings of rare creatures, especially marine animals are exactly that – rare. So, imagine the bewilderment of two Dutch fishermne when, in a first, their fishing nets caught a two-headed porpoise!
Swimming off the coast of Holland on May 30, the incredible creature was accidentally captured in a trawler net. Unfortunately, the mammal was already dead when it was pulled aboard.
Fearing trouble with fishing authorities, the fishermen threw the carcass of the two-headed porpoise back into the water, but not before taking a few images and alerting researchers.
In numerous cases, humans, reptiles and domestic animals have been studied for their 'conjoined twins' situation, however, it is extremely rare in wild animals.
In fact, as per the National Geographic, before this find, only nine other instances of two-headed cetaceans of any kind had ever been reliably documented.
A study recently published by the online Journal of the Natural History Museum Rotterdam contextualized the rarity of the find.
"Descriptions of conjoined twins in whales and dolphins are extremely rare," Erwin Kompanje, from the National History Museum Rotterdam, noted in his study. "We were aware of only nine [other] published cases," National Geographic reported.
After the photographs of the two-headed creature started doing the rounds, researchers from the University of Rotterdam examined them thoroughly and are trying to gain more insights about the discovery.
Even though the researchers say it would have been incredible to examine the carcass physically, there is still a lot that can be gleaned from the images.
According to a report in Gizmodo, the research team believes the twins did not survive long after they were born, since their dorsal fin was not yet erected. The small hairs on their upper rostrums (that beak-looking dolphins have) had also not fallen off, indicating they died pretty quickly.
However, scientists know definitively that the porpoise was both a newborn and a male.
"This case concerns the second known case of twinning, the first case of conjoined twins in Phocoena phocoena, the fourth known case of parapagus dicephalus in a cetacean species and the tenth known case of conjoined twinning in a cetacean species," the researchers wrote. Their work has been published in Deinsea, Gizmodo reported.
The International Union for the Conservation of Nature states that the incidental catch is the biggest threat facing porpoises. As a result, the European Union has adopted measures to monitor the effect nets and trawls have on populations, National Geographic said.
Check out some more pics of the bizarre creature below: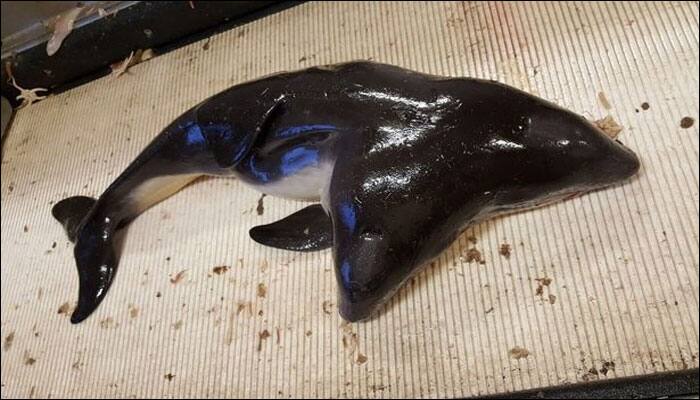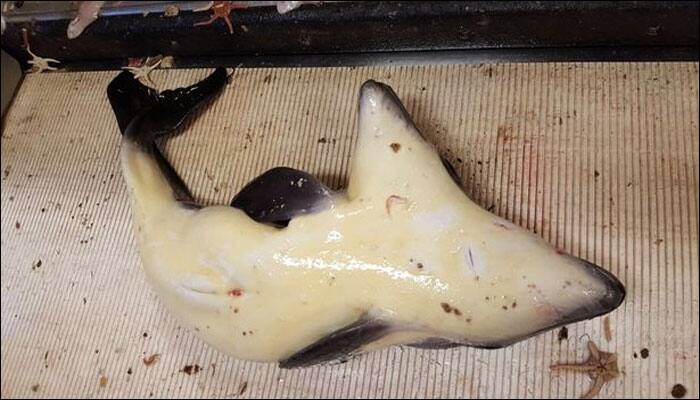 (Images by: Henk Tanis)