SURAT: Bhavya Shah, the 12-year-old son of a diamond merchant from Surat, is set to become a Jain monk on Thursday.  According to ANI, Bhavya will take 'diksha' in the presence of around 400-450 Jain monks and nearly 7000 people.
Bhavya's family is extremely proud of his decision to renounce the worldly pleasures to become a Jain monk. 
In fact, the Shah family has decided to celebrate when Bhavya formally becomes a Jain monk today.
When asked how he felt about his decision, the 12-year-old boy said, "I am happy to take the path of truth shown by God."
"I am deserting my mother and father as they taught me that this is the true path. My father and mother would also come on this path one day in future," Bhavya said.
Bhavya's father, Dipesh Shah, a successful diamond merchant, too said, "Our family is extremely happy as Bhavya will take diksha."
When asked if he is sad that his son would now leave them, Dipesh said, "No! I am happy. Four years back, my daughter also did the same at the age of 12."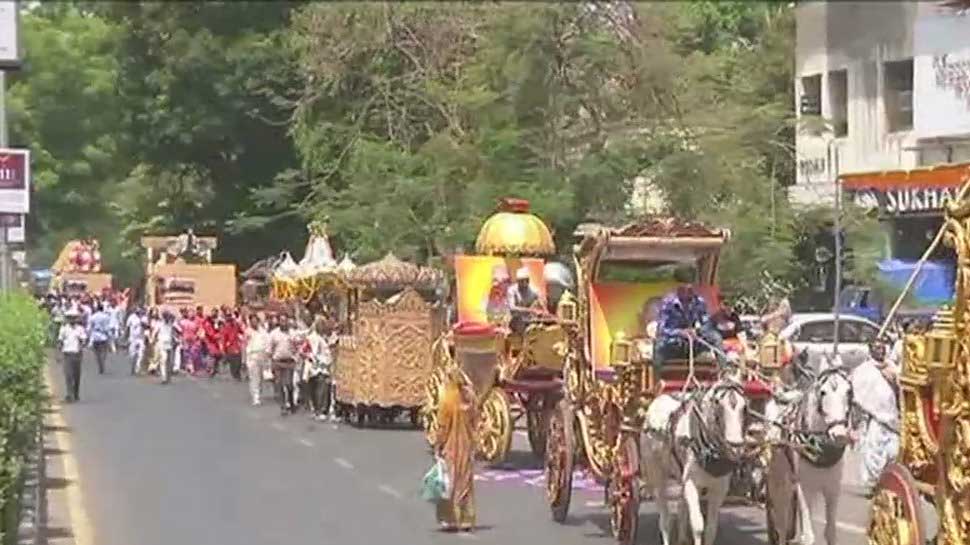 In Jain faith, 'diksha' is a ritual of renunciation of the worldly ties to lead a life of an ascetic to embark on a spiritual journey.
Jain monks vow to give up not just material possessions but also all passions or emotions that cause karma. 
(With ANI inputs)