New Delhi: 50-year-old  Rampal Shah is the latest sensation on social media. He is grabbing eyeballs on the road for pasting all his vehicle-related document on his helmet.
Shah's vehicle-related documents include Driving Licence, Registration Certificate, Non-Polluting Vehicle mark and Insurance Policy. His video has also gone viral on the internet.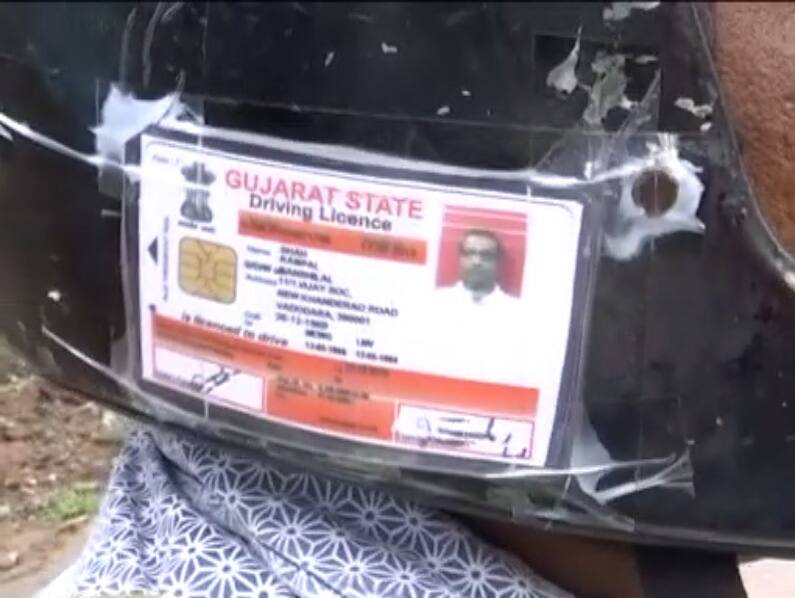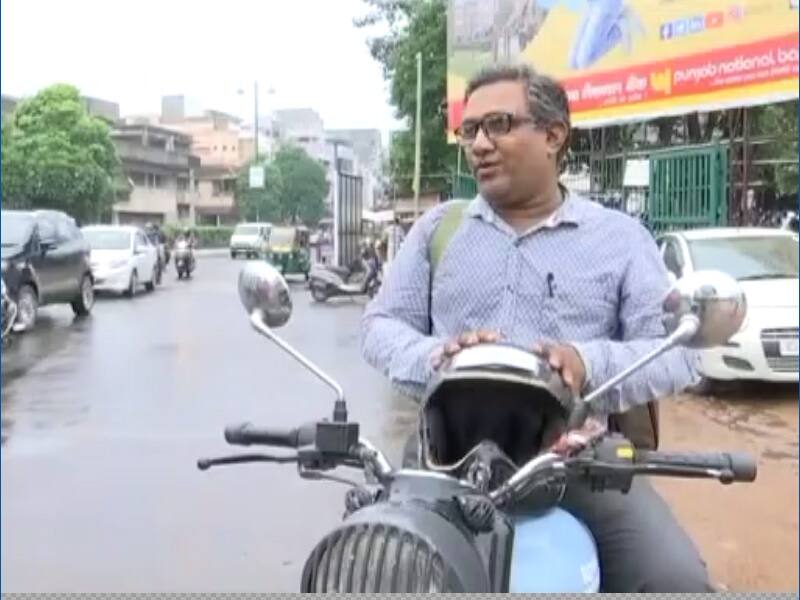 (Inputs from Trushar Patel)
An insurance agent by profession, Shah, of late has become an attraction on the streets. According to him, in coming day government is most likely to make the Motor Vehicle Act stricter and hence, he has decided to play it safe.
And he has a message for everyone! "In such a situation, if every driver carries all necessary documents of his vehicle with the helmet, there will be no problem with it to anyone. I appeal to the people to wear a helmet and keep all the vehicle documents with you, so as to save yourself from being penalized. This way, you will be able to go to your work without being worried," he said. 
Shah's way of keeping his vehicle documents may be strange, but is definately cautioning the people about the new stringent law of Motor Vehicle Act, while at the same time also sending a meaningful message to the people.