New Delhi: This is truly an inspiring story. 16-year-old Priyesh Tayal, a resident of Delhi, scored 96 percent in Central Board of Secondary Education (CBSE) class tenth exams inspite of the fact that he was suffering from blood cancer.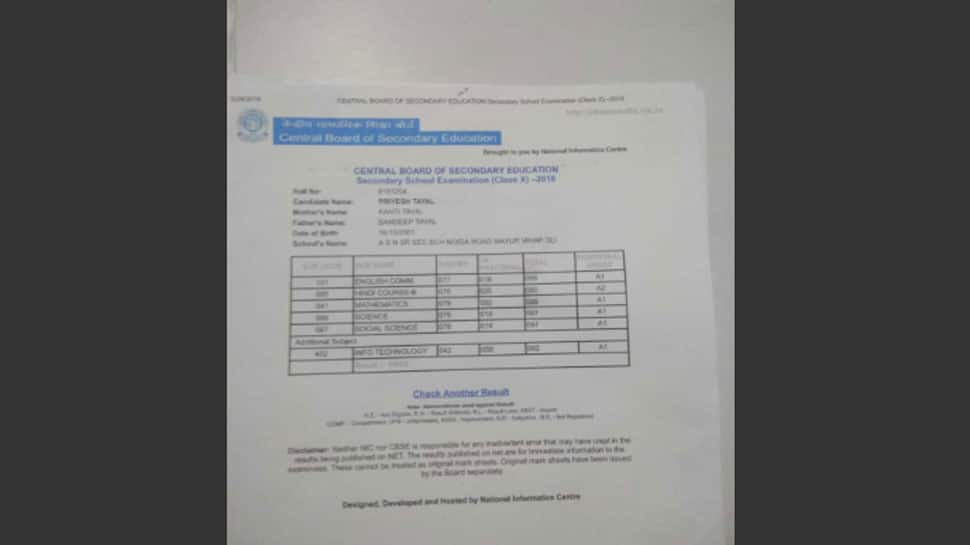 He had to go to the hospital for chemotherapy even during the exams. Priyesh studied for his exams in the hospital, lying on the bed, with the drip in one hand and a book in the other. 
Dr Manas Kalra, the oncologist at Indraprastha Apollo Hospital, says that a Leukemia patient undergoes treatment for at least two and a half years. The patient has to visit the hospital for chemotherapy and also take medicines at home. It is a tough treatment and the patient has to face certain physical discomfort, like pain in legs and lack of sleep. 
Taling to Zee Media, Priyesh's mother says that she got very nervous and scared on hearing that her son had blood cancer. She was also worried about the board exams, but he did not lose courage and bravely faced the situation. 
When Priyesh was taking his pre-boards in December 2017, he suffered from high fever and blue spots appeared on his body. He was taken to the doctor, after which some tests were done on him and subsequently he was diagnosed with blood cancer. Priyesh's treatment has been going on since then. 
He says that he wants to study in the Indian Institute of Technology and become an engineer. Priyesh further says that he wants to beat cancer and do something so that he can create a name for himself in the whole country.
On a philosophical note, he says that above all he wants to become a good human being. 
CBSE declared the class 10 exam results on Tuesday. The overall pass percentage was 86.70. Girls, with a pass percentage of 88.67, did better than the boys, who registered a pass percentage of 85.32.
As many as 16,24,682 students had appeared for the Class 10 CBSE exams across 4,460 exam centres in 2018.