All flight operations in Pakistan to remain suspended today
Quoting CAA, Pakistan-based ARY News reported that the flight operations in the country would remain shut until further notice.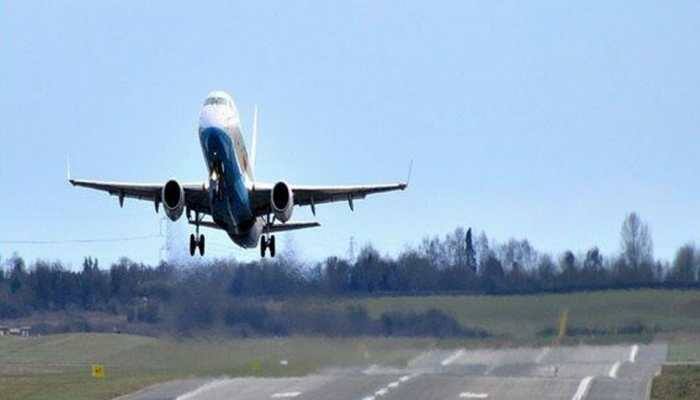 ISLAMABAD: Pakistan's Civil Aviation Authority (CAA) on Wednesday said that all international and domestic flights operations across the country will remain suspended on Thursday.
Quoting CAA, Pakistan-based ARY News reported that the flight operations in the country would remain shut until further notice.
"NOTAM is still in place and airspace over Pakistan remains closed. Apology for an earlier tweet that indicated the partial opening of our airspace for commercial aviation. Any further information will be shared accordingly," the CAA tweeted early on Thursday.
Qatar Airways on Wednesday issued a statement confirming that due to the heightened tension on the India-Pakistan border, its flights to Faisalabad, Islamabad, Karachi, Lahore, Multan, Peshawar and, Sialkot airports stand temporarily suspended.
Pakistani media reported that thousands of travelers were left stranded by affected airlines that not only land in Pakistan, but fly over its airspace.
Thai Airways announced that all its European routes "departing near midnight of 27 FEB through early 28 FEB" were canceled "due to closure of Pakistani airspace.
The airline said in a statement that there will be no Thai Airways flights between Bangkok and London, Munich, Paris, Brussels, Milan, Vienna, Stockholm, Zurich, Copenhagen and Oslo on Thursday.
All THAI flights from Bangkok to Europe departing near midnight of 27 FEB through early 28 FEB and from Europe to Bangkok departing on 27 FEB have been cancelled due to Pakistan airspace closure. More info, https://t.co/vurqfPKswg. — Thai Airways (@ThaiAirways) February 27, 2019
The sudden closure of airspace forced other airlines to divert or re-route their flights. Some airlines made stops to take on extra fuel to complete extended journeys without entering Pakistan airspace.
Singapore Airlines released a statement confirming some of its flights from Singapore to London would have to stop in either Dubai or Mumbai to refuel.
Flight tracking company Flightradar24 on Wednesday posted a map of flight paths in and out of Pakistan showing all flights to the country had stopped.
International flights that transit between Indian and Pakistani airspace now being affected. Some flights returning to origin, while others appear to be seeking alternate routing. https://t.co/sXbkX0qrGI pic.twitter.com/tojnJCii4w — Flightradar24 (@flightradar24) February 27, 2019
It may be recalled that flight operations were shut down for few hours across eight airports in India - Amritsar, Pathankot, Srinagar, Jammu, Shimla, Dharamshala, Kullu and Leh.
Flight operations, however, later resumed as normal in all the airports, PTI reported.
Meanwhile, Air Canada has decided to temporarily suspend its flight services to India, after Pakistan decided to shut its airspace.
Pakistan's decision to shut down its airspace comes in the wake of an Indian Air Force Wing Commander being taken in custody by Pakistan when three fighter jets of Pakistan Air Force violated the Indian air space Wednesday morning.
The morning raid was launched by three Pakistani F-16 fighter jets but Indian Air Force quickly reacted, forcing the Pakistani jets to return wothout casuing any damage inside Indian territory.
India has demanded that Pakistan must release the IAF Wing Commanded immediately, strongly underlining that "no harm comes to the Indian defence personnel in its custody."
The developments came a day after India bombed Jaish-e-Mohammed's (JeM) biggest training camp in Pakistan, 11 days after Pulwama attack that claimed the lives of 40 CRPF personnel.
(with ANI inputs)