Assam: 22 dead, dozens fall ill after consuming spurious liquor in Golaghat district
Assam state excise department PRO Sailen Pandey said the death toll has increased to 22.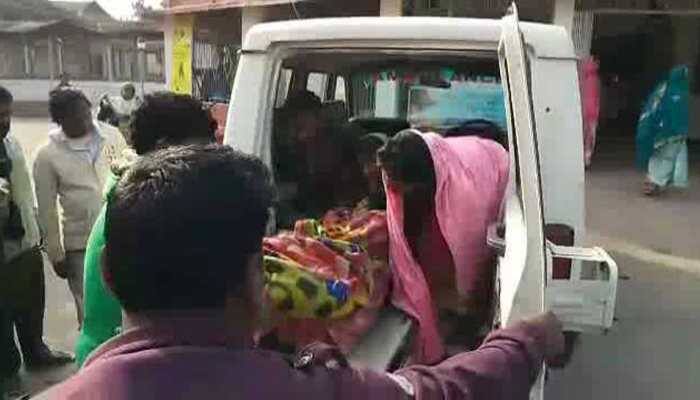 At least 22 people died and dozens are in a serious condition after consuming spurious country made liquor on Friday in a tea garden in Assam's Golaghat district. The labourers are from Gholaghat's Salmara tea garden.
Assam state excise department PRO Sailen Pandey said the death toll has increased to 22. Two state excise department officers have been suspended, said Pandey.
He added, "Excise minister Parimal Suklabaidya has asked a 4-member team to rush to the area and initiate an inquiry. The minister asked the probe committee to submit its report within three days."
The deceased has been identified as-- Draupadi Orang, Shanti Kujoor, Sunita Kujoor and Vinti Bhakta, Dulal Orang, Sanju Ghatvar, Bilo Bhoomij, Agni Gwala, Khooblal Kujoor, Bondiya Orang, Karkariya Gwala, Kartik Ghatwar, Bandhan Bawri.
All the ill people have been referred to Gauhati Medical College Hospital.
Additional District Magistrate has ordered an inquiry into the incident and also requested the government to provide help on a humanitarian basis to the families of those who were killed.
An investigation will be initiated only after the inquiry report.
Meanwhile, there have been clashes between Golaghat district police and local tea gardens workers and their families.
Locals are blaming the Excise Department and District Police behind the incident.
They are saying that if the Department and the police had taken action against those who sell such poisonous liquor then the incident could have been stopped.
However, the Excise Department had lodged a complaint against the seller and the makers of the country liquor.
This is not the first incident in the district. The locals allege that even after filing a complaint against the sale of spurious liquor the police or the district administration don't take any actions.