Encounter breaks out between security forces and terrorists in Jammu and Kashmir's Tral
Sources said that two to three militants are trapped in the area.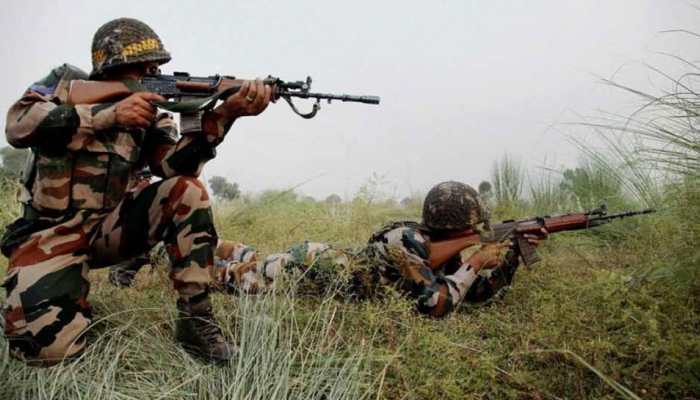 An encounter started between a joint team of security forces and terrorists at Midura Tral in South Kashmir on Sunday morning. Sources said that two to three militants are trapped in the area.
The terrorists reportedly opened fire on the security forces after being cornered forcing the security forces to retaliate.
Sources told IANS that personnel from Rashtriya Rifles (RR), Special Operations Group (SOG) of the state police and Central Reserve Police Force (CRPF) personnel launched a joint search operation in the area after receiving specific inputs about the presence of terrorists in the Kahilil forests of Tral.
"As the security forces tightened the cordon, the militants started firing which triggered the ongoing gunfight,"a police officer told IANS.
The security forces have launched search operation in the area and more reinforcement have been called in. Internet service has been snapped in the area as a precautionary measure.
On Saturday, two terrorists were killed in Imam Sahib area of Jammu and Kashmir's Shopian district and three terrorists were neutralised following an intense gunfight with the security forces in Keller area of Shopian district in the state. The encounter was carried out by a joint search party of the CRPF, Indian Army and the Jammu and Kashmir Police.
"The terrorists killed in the encounter in Shopian district, earlier today, have been identified as Sajad Khanday, Aqib Ahmad Dar and Basharat Ahmad Mir, all residents of Pulwama. It was a combined group of terror outfits Hizbul Mujahideen and LeT," a statement released by the Jammu and Kashmir Police over the Shopian encounter read.
Live Tv