Indian Navy chief raises concerns over growth of Chinese naval might
"No navy has grown so rapidly in the last 200 years as the Chinese Navy."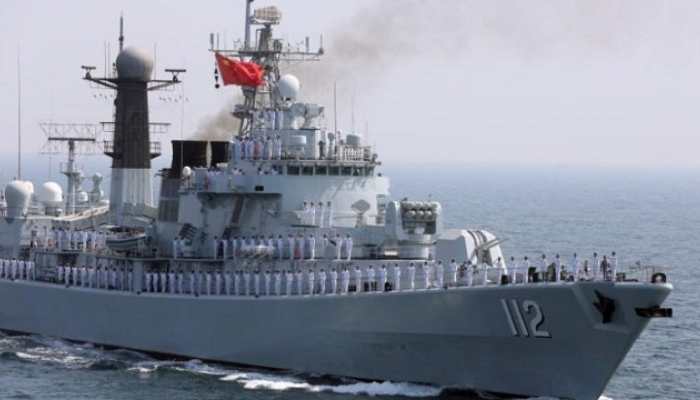 New Delhi: Raising concerns over increased Chinese presence in the Indian ocean, the Chief of Naval Staff Admiral Sunil Lanba has said that at any given time, there are six to eight Chinese navy ships in the northern part of the Indian Ocean and that no navy has grown so rapidly in the last 200 years as the Chinese Navy. "They are a force and they are a force which is here to stay."
Chinese have added 80 new ships in the last 5 years.
Elaborating, the Navy Chief said, "Since 2008 there has been a permanent presence of the Chinese Navy in the Indian Ocean region in the form of anti-piracy escort force. The 31st anti-piracy escort force is present in the Gulf of Aden."
Two years ago, China commissioned its first overseas facility in Djibouti. The stated aim of Bejing's deployment is to protect their trade from piracy in the region. Lanba said China has deployed submarines for anti-piracy operations "which is the most unlikely platform to be used for this role. "
He also expressed concern over China spending a huge amount on its military. He said, "There is no doubt they are spending a huge sum of money to develop military capabilities. They are modernising the forces, they are modernising command structure."
A Chinese submarine deployed in the Gulf of Aden since April 2015 undertook replenishment at Karachi in May and July of 2015, by transit through international waters.
India on its part does coordinated patrols and maritime exercises with foreign navies including those of island countries in the Indian Ocean. India has also been increasing its diplomatic engagement with Indian Ocean region countries and under the Indo Pacific concept calling for a rules-based approach in the region.
(This article was first published on WION)