Today's youth hate anarchy, instability and dislike casteism, nepotism: PM Modi in Mann ki Baat
In his last Mann Ki Baat of 2019, Prime Minister Narendra Modi addressed the nation where he discussed a wide range of issues.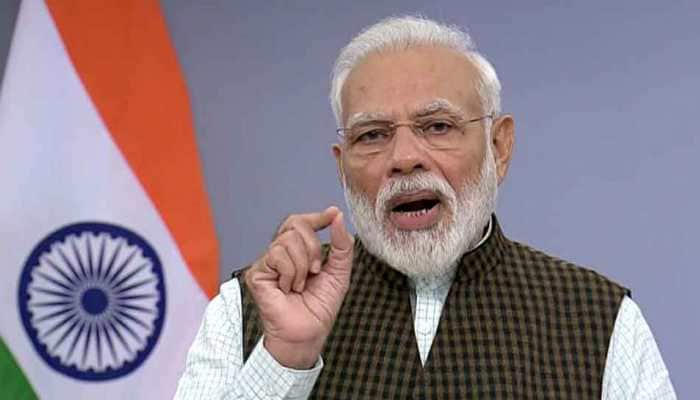 New Delhi: Prime Minister Narendra Modi on Sunday (December 29) addressed the 60th edition of his monthly radio programme 'Mann Ki Baat'. The programme broadcasted on the entire network of AIR and Doordarshan and Narendra Modi App at 11 am.
"The final #MannKiBaat of 2019 will be held tomorrow at 11 AM. Do join," the Prime Minister tweeted.
Here are his excerpts from his Mann Ki Baat speech:
First of all, I would like to give my best wishes to all Indians for the New Year.

The year 2019 is all set to take a farewell. We are all set to enter to not only enter the new year but also a new decade. People who are born in the 21st century will play an active role in accelerating the development of the country. These are people who are growing up, understanding the significant issues pertaining to this century.

Youth of today is known as social media generation. India has faith in the younger generation. All of us experience that this generation is extremely talented. It thrives on the dream to do something new, something different.

On the birth anniversary of Vivekanand on Jan 12, on the occasion of National Youth Day, every young person should give a thought to this responsibility, taking on resolve or the other for this decade. We are marking 50 years since the setting up of the Vivekananda Rock Memorial in Kanyakumari. Our Honourable President visited the Rock Memorial a few days ago. I urge youngsters to visit the Rock Memorial in this year.

In the coming decade, young India will play a key role. Today's youth believes in the system and also has an opinion on a wide range of issues. I consider this to be a great thing. What today's youth dislikes is instability, chaos, nepotism.

I believe, the coming decade for India will not only be for the development of youth but also the development of nation driven by capabilities of youth.

We study in different colleges, universities and schools, but after studying Alumni meet is a very good opportunity. On this occasion, all the youth cherish their old school or college memories. It is a different joy.

On August 15, I had made a request to the countrymen from the Red Fort and requested them to buy local, Made In India products. Today, once again I suggest that we should promote local products. Can we give priority to these local products? Can we become a medium to bring prosperity for these countrymen who are engaged in the trade of local products?

100 years ago, Mahatma Gandhi started a Swadeshi movement and started a mass movement. One of its main aims was to encourage Indian products. It showed us a path of self-reliance.

Can we take a pledge that by 2022, when 75 years of independence is completed, these 2-3 years, we buy only local, Made In India products? Can we insist on buying such things made in India, which has been built with the hard work of our countrymen?

It is very important for all of us that the citizens of the country become self-sufficient and lead their lives with respect. I would like to discuss one such initiative. That initiative is the 'Himayat' program of Jammu and Kashmir. The advocacy program is linked to skill development and employment.

You would be glad to know that under the 'Himayat' program, almost 18,000 youths have been trained in different trades in the last 2 years. Of these, about 5,000 people are doing jobs in different places and many are moving towards self-employment.

Aryabhata has explained in detail the solar eclipse, the lunar eclipse. His disciples like Bhaskar made efforts to further this knowledge. In Kerala's Sangam village, Madhav used Calculus to calculate the position of planets present in the universe.

ISRO has an astronomical satellite named ASTROSAT. To do research on the sun, ISRO is also launching a second satellite by the name of 'Aditya'. Regardless of our ancient knowledge or modern achievements regarding astronomy, we must understand these technologies.

In the last 6 months, both houses of the 17th Lok Sabha have been very productive. The Lok Sabha worked for 114%, while the Rajya Sabha did 94%. I would like to congratulate the Presiding Officers of both Houses, all political parties and all MPs for their active role.