New Delhi: Embassy of Mexico in India took the poetry of Octavio Paz (1962-1968) to the streets of the national capital to capture the faces of a new generation of potential readers of the Mexican Nobel laureate and Ambassador to India, 20 years after his death.
"The Delhi of Octavio Paz" is a programme conceived as a set of poetic interventions in those places to which he dedicated poems and thoughts to.
Santiago Ruy Sánchez, the newly appointed Head of Cultural and Tourism Affairs stated: "Even if he explored most of the country, an important part of his work on India gravitates around this mesmerizing city. The result is a poetic topography of places, especially Nizamuddin , Humayun's Tomb, Lodhi Gardens, Old Delhi."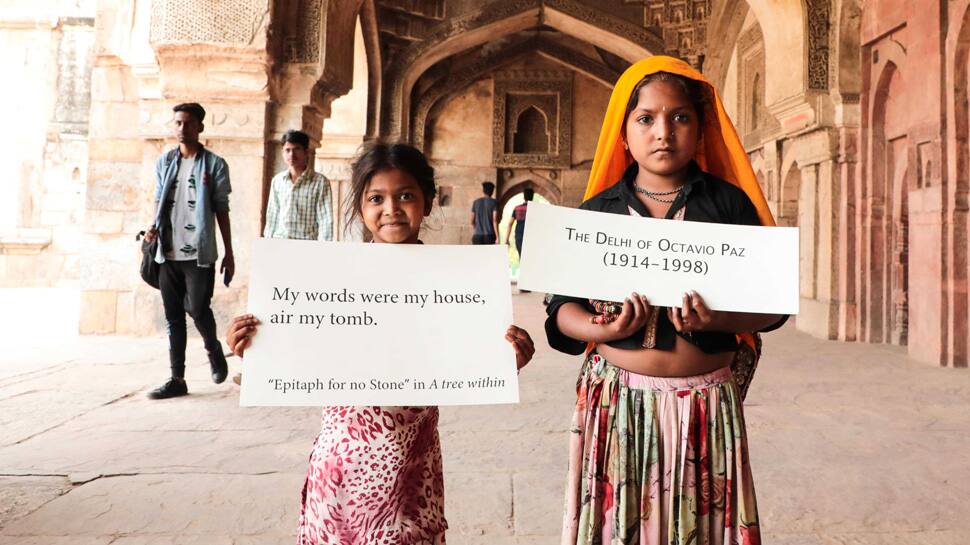 If Paz's exploration of Delhi has become one more of the multiple layers of urban history, time has come to make the poet unique views accessible to the young audiences and the uncommon readers.
"By approaching the wanderers of these sites, we intend to use the current popularity of portraits as a tool to outreach people that wasn't aware of Paz's contributions to the poetry of the city".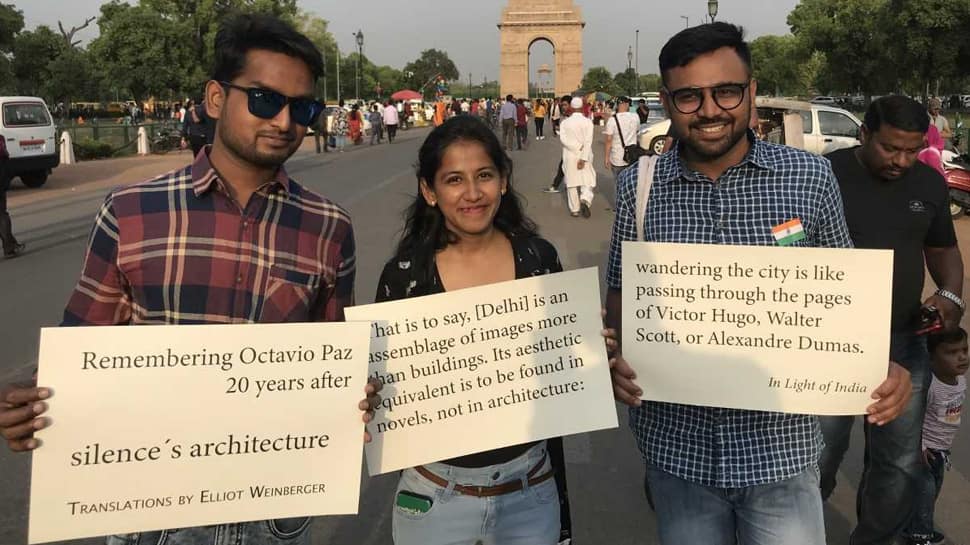 The photos can be seen in the social networks of the Embassy and will keep on growing.
Octavio Paz's poetic journey in India and many friendships have contributed to getting India and the Spanish speaking world closer.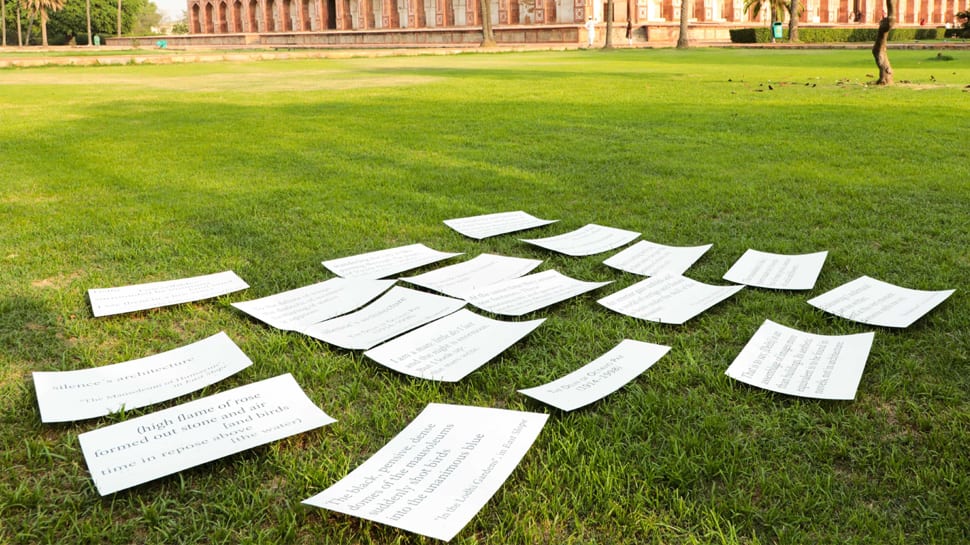 "His book 'In Light of India' is a window to the subcontinent and fundamental guide to any Latin-American interested in this diverse and fascinating country. It provides tools to imagination, sparks our perception. That is also to say about 'Grammarian Monkey' or 'East Slope'."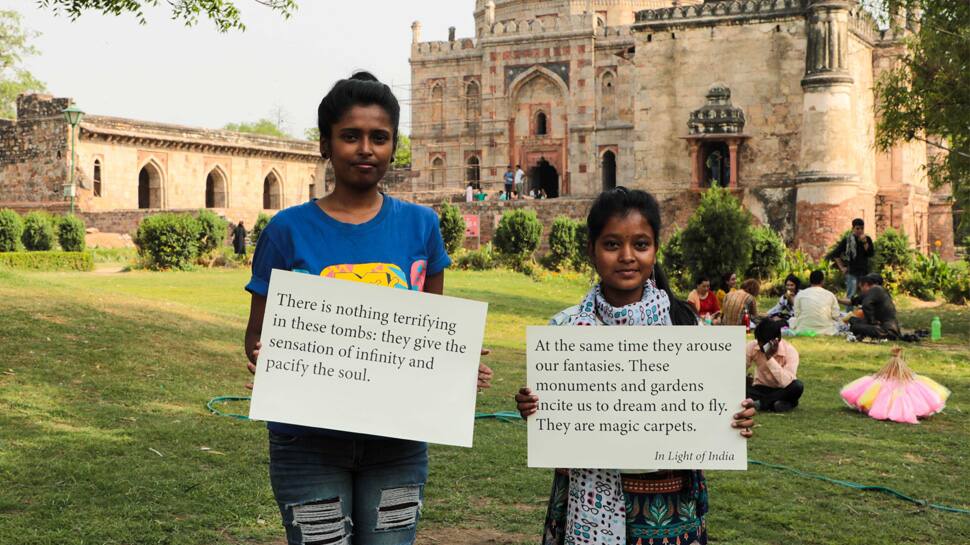 Besides his insightful and intimate works written about India, Octavio Paz also had a deep influence on several generations of artists, poets and intellectuals: M. F. Husain, Jagdish Swaminathan, Krishen Khanna, Ram Kumar, Himmat Shah, Sunil Gangopadhyay, Ashok Vajpayi and K. Satchidanandan.
The diplomatic mission has also launched a poster contest to create a dialogue between graphic and poetry around the work of the Mexican poet.
The best visual interpretations of Octavio Paz will be showcased in an exhibition of Indian and Mexican designers to be held in November this year along with other activities to commemorate one of the most outstanding representatives of Mexican poetry.