Two Pakistani Air Force jets go supersonic 10 km from LoC in PoK, IAF on high alert
All the Indian air defences and radar systems are on high alert.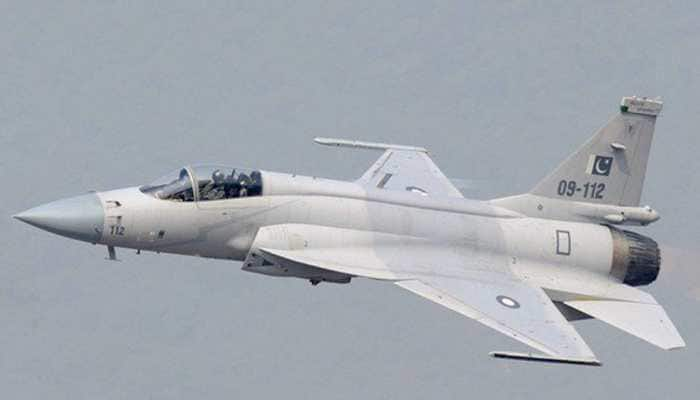 Two Pakistani Air Force jets were detected flying at a supersonic speed near the Line of Control (LoC) in Poonch sector of Pakistan-occupied Kashmir (PoK), as reported by news agency ANI on Wednesday citing government sources.
The defence radars of the Indian Air Force (IAF) on Tuesday night detected the jets around 10 km from the LoC. Loud bangs were heard in the area which was due to the sonic booms.
In the wake of the incident, all the Indian air defences and radar systems are on high alert.
This comes weeks after the Pakistan Air Force on February 27 had transgressed into the Indian air space in Jammu and Kashmir and tried to target Indian military positions before they were chased away. In the dogfight, one F-16 fighter jet of Pakistan Air Force was shot down by the Indian Air Force, which also lost a MiG-21 Bison plane. Subsequently, there have been a number of instances of Pakistani drones spotted in Rajasthan.
Wing Commander Abhinandan Varthaman was captured on February 27 by the Pakistan Army after his MiG 21 Bison was shot down and he ejected. He landed in Pakistan-administered Kashmir (PoK) across the Line of Control (LoC) where he was manhandled by local villagers. He was later rescued and taken into custody by the Pakistan Army. He was released and returned to India after being in Pakistan's custody for almost 60 hours.
On February 26, the IAF targetted the Pakistan-based terrorist group Jaish-e-Mohammad's (JeM) biggest training camp in Pakistan's Balakot in a pre-emptive strike.
Tensions between India and Pakistan escalated after 40 CRPF personnel were killed in a suicide terror attack by JeM on February 14.
Thirteen days after the cowardly attack, IAF's Mirage-2000 fighter jets bombed JeM's camp at Balakot.
The Markaz Syed Ahmed Saheed training Camp in Balakot was headed by Mohammad Salim alias Ustad Ghauri, the brother-in-law of JeM chief Maulana Masood Azhar. The terror camp was hit hard at between 3.45 am and 3.53 am by IAF's Mirage 2000 fighter jets in an operation which lasted around 21 minutes. The pre-dawn airstrikes by IAF destroyed at least three Jaish control rooms in Balakot.
Intelligence agency sources claimed that at least 42 trained suicide bombers, who were living in the Jaish's camp in Balakot, were completely destroyed during the IAF strike. As per sources, most of these suicide bombers were waiting at the launch pad to enter India and wreak havoc.