Nirmala Sitharaman lashes out at Congress, says 1st Rafale in India by September
Accusing Congress of not addressing Indian Air Force's needs when the party was in power, the defence minister said that China and Pakistan had bolstered their air forces when UPA was in power in India.
Defence minister says the previous government in power never intended to buy Rafale jets.
Sitharaman accuses Congress of filling its coffers at the cost of national security.
"Congress says price escalated. Will they not factor in exchange rate, time and difference between basic jet and fighter jet?"
"For every AA, there is an RV and a Q."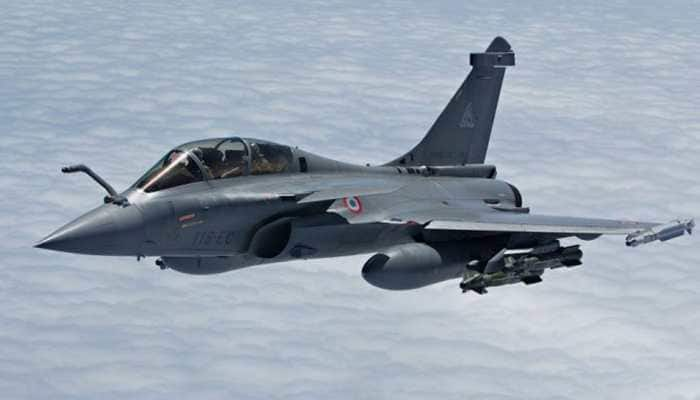 New Delhi: An aggressive Defence Minister Nirmala Sitharaman on Friday slammed Congress for questioning the Rafale deal by reminding the party of the state in which the Indian Air Force was in at the end of UPA's second term in power. Highlighting how China and Pakistan built their respective air forces, Sitharaman said Indian Air Force will get the first Rafale aircraft in September.
Sitharaman said that the Congress is questioning the Rafale deal without looking at the needs of national security and those of the Indian Air Force. "The environment around India is very volatile. India would want peace in our neighbourhood but it cannot be at the cost of operational readiness of our armed forces. Timely getting of equipment should be a priority for any government," she said in Lok Sabha.
"China added 400 aircraft between 2004 and 2015. Pakistan doubled their total number of aircraft. India had 42 squadrons in 2002, 36 squadrons in 2007 and 32 squadrons in 2014. Congress is shedding crocodile tears now that we, having come to power, have recognised the sense of urgency. Congress says we have reduced deal for 128 aircraft to deal for 36 but this is misleading the country. Even UPA was buying 18 jets in flyaway condition. We have, in fact, increased it from one squadron to two squadrons for a total of 36 jets in flyaway condition. Emergency purchases are always two squadrons. Also, Congress says price escalated. Will they not take into account time, exchange rate and difference between a basic jet and a fighter jet?"
Sitharaman also hit out at Congress for being frightened when facts are stated. "It is disheartening that Congress won't even listen to facts. The first aircraft (Rafale) will be delivered in 2019 and the final aircraft from the deal will be in India by 2022," she said, adding that negotiations were completed in 14 months whereas UPA held discussions over eight years. "There is a difference between defence dealings and dealing in defence. We don't do defence dealings. We deal in defence with national security as a priority."
Accusing Congress governments of years of filling its coffers, Sitharaman said that national security was often made to play second fiddle to the lure of money. She further said that Congress - in UPA - did not want to sign key defence deals which were not profitable for the party. When charged by Congress over why Rafale deal was awarded to a particular Indian company, Sitharaman hit back furiously. "There is an RV for every AA you mention. Then there's Q and let me remind you that we did not grow on the laps of Q," she said, referring to Robert Vadra, Anil Ambani and Italian businessman Ottavio Quattrocchi.
Sitharaman then slammed Rahul Gandhi and Mallikarjun Kharge for telling workers of Hindustan Aeronautics Limited that Rafale was their right. "They say we are ignoring HAL. They are shedding crocodile tears for HAL. Congress government gave 53 waivers to HAL. We have given contracts worth Rs 1 lakh crore. If you are so concerned about HAL, why did you not give them the chopper deal that you gave to AgustaWestland. It is because HAL can't give you what AgustaWestland could."