NEW DELHI: On September 2, 2015, the world came crashing around Sangeeta. Her husband Shishir Mal, a rifleman with the Indian Armed Forces, sacrificed his life, fighting terrorists during Operation Rakshak in Baramulla, Kashmir. 
Mall, a part of 3/9 Gorkha Rifles, was posted in 32 Rashtriya Rifles. Before dying, Mall eliminated one terrorist and injured another. 
Days after his death, Sangeeta plunged into depression. Eventually, with the help of her family and in-laws, she emerged out of her shell and decided to give life another shot. She appeared for competitive exams and was selected for service in the bank.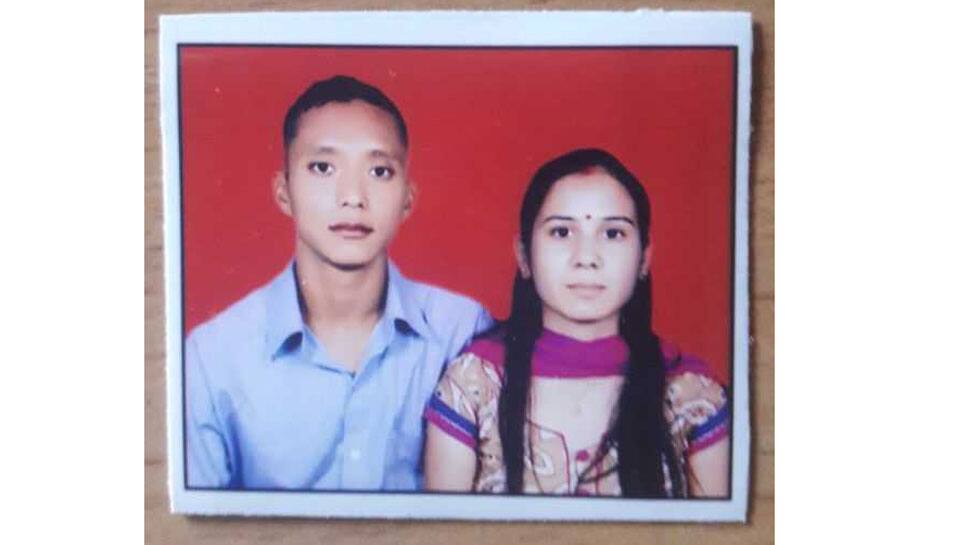 Sangeeta with her husband, martyred Rifleman Shishir Mall 
During that time, Sangeeta - who lived in Dehradun - received a call to attend an event at Central Command in Ranikhet. There, Mall's former colleagues and friends encouraged her to join the defence forces and guided her to become a part of  Officer's Training Academy.
Married into a family of soldiers, Sangeeta was inspired. She got in touch with Veer Nari Committee in Delhi and started focusing on cracking the entrance for OTA.
Nearly three years after Mall's death, Sangeeta cleared the examination for a Short Service Commission (SSC) and will be reporting to the Officers Training Academy, Chennai. 
After completing the OTA training, she will be the first person in the family of soldiers to join as a Lieutenant.
As she eagerly waits for her call to join the training academy, her mother-in-law Renuka Mall can't stop celebrating. "We supported her in every step. Feels wonderful to see her here," she says.
"We're proud of her. Our daughter is an Army officer now," said an emotional Bhagwan Singh Negi, Sangeeta's father.