New Delhi: Telecom operators are leaving no stone unturned to take on the stiff competition from new entrant Reliance Jio. In its bid to rival Reliance Jio's Rs 299 offer, Airtel has come up with a new plan offering unlimited calls,  2GB data per day for 28 days to pre paid subscribers at Rs 249.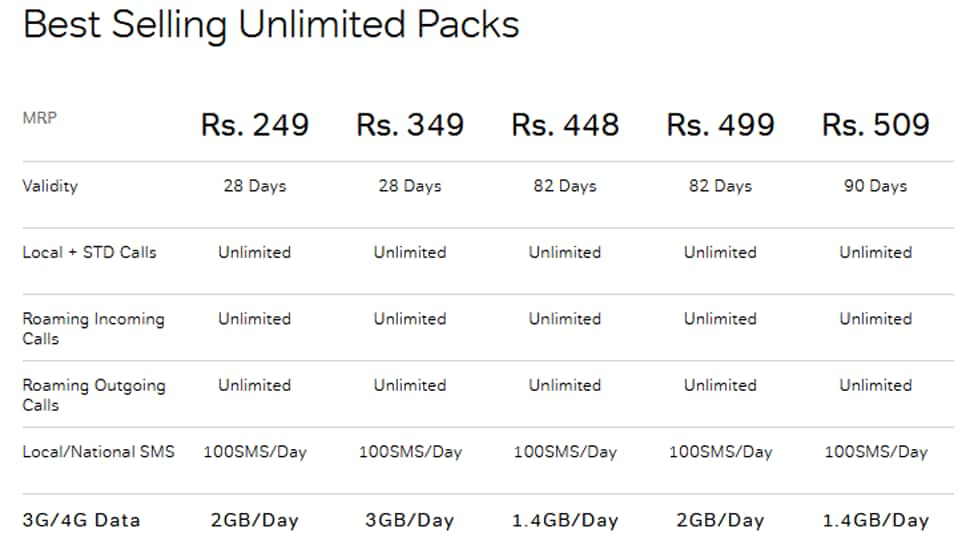 The package also provides unlimited local, STD, incoming roaming and outgoing roaming calls and 100 local/national SMS per day.
Check out the Reliance Jio offer at Rs 299 to compare it with that of Airtel.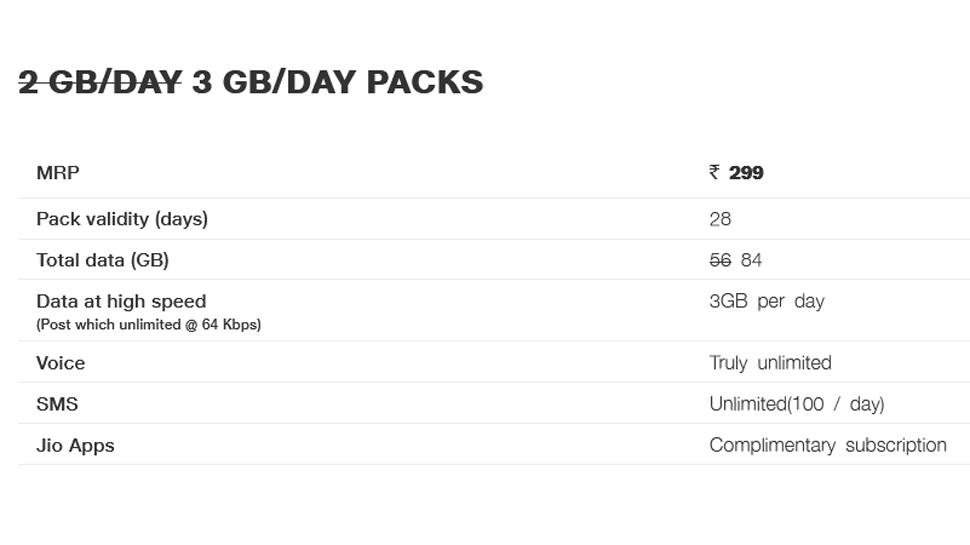 Large operators have been flagging pressure on revenue and profitability, blaming the rock-bottom data tariffs and free offerings of newcomer Reliance Jio for deteriorating financial health of the sector.
While on one hand Reliance Jio accuses incumbent operators of milking the sector using borrowed money, older players like Airtel, Vodafone and Idea blame free voice and data offering by the Mukesh Ambani firm for bleeding the sector.
Notably, in February, Trai said it will impose financial disincentive of up to Rs 50 lakh per circle on operators if their service rates are found to be predatory in nature.
A tariff will be considered predatory if in a relevant market, a telecom operator with over 30 percent market share offers services at a price which is below the average variable cost, with a view to reducing competition or eliminating the competitors in the relevant market.
The regulator has also said that telecom operators will have to provide services to all subscribers availing the same tariff plan in a non-discriminatory manner.