Centre approves 7th Pay Commission in Jammu and Kashmir, Ladakh; to benefit 4.5 lakh employees
The govt employees of new union territories of Jammu and Kashmir and Ladakh will now get salaries as per the recommendations of 7th Pay Commission.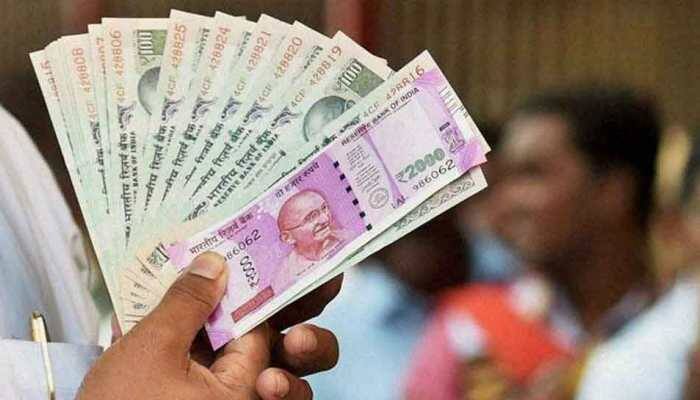 New Delhi: The Narendra Modi-led government on Tuesday approved the proposal of payment of all 7th Central Pay Commission allowances to the government employees of Union Territory of Jammu and Kashmir and Union Territory of Ladakh. The decision will come into existence on 31st October, 2019. The decision will benefit at least 4.5 government employees in these two territories.
Union Home Minister Amit Shah approved the proposal to provide allowance to all government employees in union territories - Jammu and Kashmir and Ladakh under the seventh pay commission. The decision of Centre will benefit at least 4.5 lakh government employees, who are currently working in the existing state of Jammu and Kashmir, and will become employees of union territories - J&K and Ladakh, on 31 October 2019.
The annual financial implication of it has been estimated to be around Rs 4,800 crore and will be in the form of Children Education Allowance, Hostel Allowance, Transport Allowance, LTC, Fixed Medical Allowance and others for the 4.5 lakh employees.
While Children Education Allowance is pegged to be at Rs 607 crore; Hostel Allowance is slated to be Rs 1,823 crore; Transport Allowance, Leave Travel Concession (LTC) and Fixed Medical Allowance will incur Rs 1,200 crore, Rs 1,000 crore and Rs 108 crore respectively. While Rs 62 crore has been kept for other allowances.
1 (a) Children education allowance: 607 crore
(b) Hostel allowance: 1823 crore
2.Transport allowance: 1200 crore
3.Leave Travel Concession: 1000 crore
4.Fixed Medical Allowance: 108 crore
5. Other allowances: 62 crore
6.Total: 4800 crore
(Further details are awaited.)