Stay away from rumours, J&K Police cautions public, issues helpline numbers for assistance
J&K Police has issued helpline numbers for the general public to report such incidents or contact the local police in case they need any assistance: 100 or 01942451515.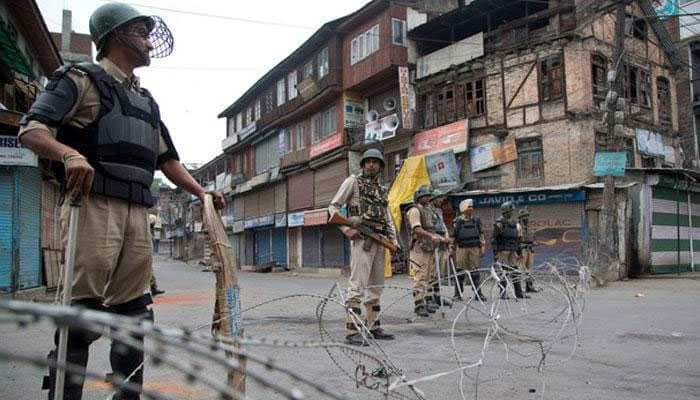 JAMMU: In the wake of escalating tensions between India and Pakistan over Tuesday's raids by the Indian Air Force (IAF) fighter jets on terror camps of Jaish-e-Mohammed in Balakot, the Jammu and Kashmir Police on Wednesday cautioned the general public to stay away from rumours being spread on various social media platforms.
Urging people to stay away from such rumours on its Twitter handle, the Jammu and Kashmir Police issued helpline numbers for people to report such incidents.
In its tweet, the J&K Police said, ''Stay away from #rumors. Certain #socialmedia platforms indulging in rumour mongering shall be dealt with strictly. For any assistance #Dail100 or 01942451515.''
The J&K Police warned that those people indulging and spreading rumours will be dealt with strictly.
In another tweet, it previously said, ''It has come to notice that some rumour mongers are spreading rumours of Band Call and Curfew in Jammu. People are requested not to pay any heed to rumours. The situation in Jammu is peaceful and there is no such Band Call or Curfew planned by the administration.''
Here are the helpline numbers issued by the J&K Police for the general public to report such incidents or contact the local police in case they need any assistance: 100 or 01942451515.
The warning from the J&K Police came at a time when Indian forces shot down a Pakistani jet but one of its MiG-21 pilots went "missing". Pakistan claimed that it was in its custody.
The External Affairs Ministry accused Pakistan of targeting Indian military installations in response to Tuesday's counter-terrorism action targeted at the JeM that had claimed responsibility for the recent suicide bombing of 40 CRPF troopers in Kashmir.
"Against this counter-terrorism action, Pakistan has responded this morning by using its air force to target military installations on the Indian side," MEA spokesman Raveesh Kumar told the media in the presence of an Air Vice Marshal.
He said the Indian Air Force (IAF) responded instantly and a Pakistan Air Force (PAF) aircraft was shot down by a MiG-21 Bison. "The Pakistani aircraft was seen by the ground forces falling from the sky on the Pakistan side," he said.
The statement did not say which Pakistani fighter jet was shot down although previous reports had suggested it was an F-16. The aircraft reportedly fell three kilometres inside Pakistan.
"In this engagement, we have unfortunately lost one MiG-21. The pilot is missing in action. Pakistan has claimed that he is in their custody. We are ascertaining the facts," said the MEA spokesman.
Earlier, the IAF fighters scrambled and pushed back Pakistani fighter jets which intruded into the Nowshera sector in Jammu and Kashmir.
An Indian military aircraft, however, crashed in Badgam in Jammu and Kashmir, 7 kilometres from the Srinagar International Airport, police said.
This and the Pakistani action led to the brief suspension of commercial flights across at least eight cities including Leh, Pathankot, Jammu, Srinagar and Amritsar. The flight operations were ordered resumed within hours.
Indian Air Defence Systems have been on maximum alert since Tuesday. Simultaneously, Indian and Pakistani troops traded heavy fire using mortars and small arms in Jammu and Kashmir`s Uri sector, Defence Ministry sources said.
The clash occurred in Kamalkote area. Intermittent heavy firing was also reported at 40 places on the LoC including Poonch, Rajouri and Jammu districts since Tuesday night.
The Indian attack on the JeM training camp came 11 days after a suicide bomber killed 40 Central Reserve Police Force troopers in the worst terror strike in Jammu and Kashmir since terrorism-hit the state in 1989.
(With Agency inputs)
Live Tv