BANIHAL: In an unfortunate incident on Monday, a bus carrying as many as 35 Indo-Tibetan Border Police (ITBP) personnel skidded off the road and fell into a gorge along the Jammu-Srinagar National Highway. One personnel was killed in the mishap while 34 others were injured in the mishap. The accident occurred near Khuni Nallah in Ramban district around 8.45 am on Monday.
However, the magnitude of the tragedy could have been much higher if it weren't for the trees lined along the highway. The trees prevented the bus from falling further down in the gorge. Due to the tree which was just 25 metres below the road, the bus got stuck and did not slip further deep into the 200-metre gorge with a river flowing in full swing. 
It is believed that the bus skidded off the highway due to a layer of snow on the roads. The driver lost control of the bus and it went off the road leading to the deadly accident.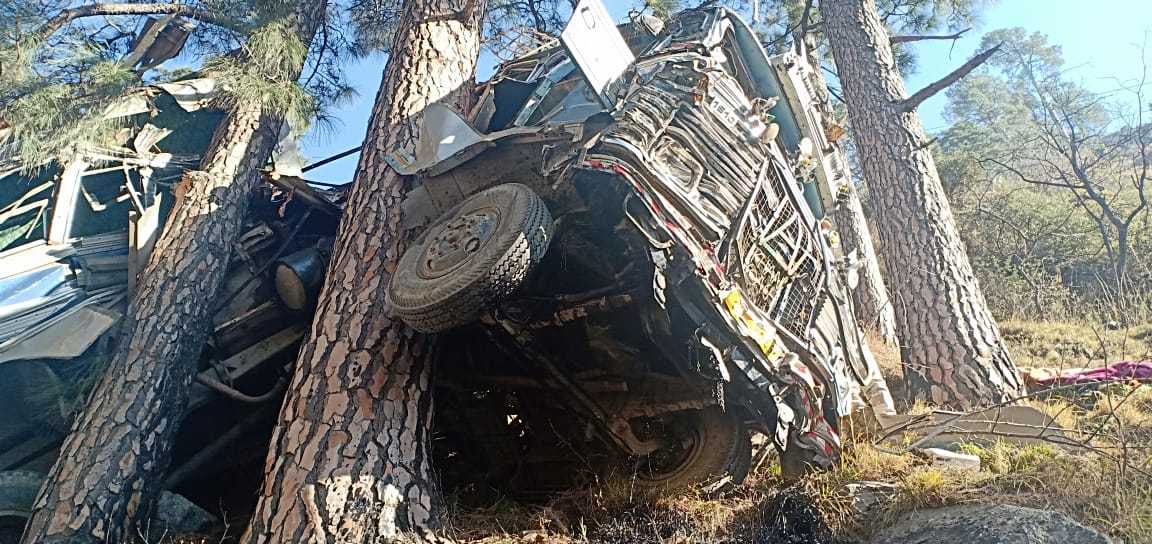 The ITBP personnel were in a vehicle which was part of a Jammu-bound convoy. The ITBP column was deployed in Budgam district of central Kashmir in connection with the recently held panchayat polls. The team was returning to their base outside the state when the accident occurred. Though there is no official word on the reason behind the accident, reports suggest that the vehicle was not in the best of conditions. 
Eight of the injured personnel are in a critical condition and have been flown to Jammu via chopper for treatment. The ITBP personnel who has lost his life in the accident has been identified as Mohammad Ali. 
"We have rescued 24 persons with injuries and one has been killed. We are evacuating seriously injured to Jammu via chopper. 35 persons were travelling in the bus," Ramban Deputy Commissioner Showkat Aijaz said on Monday.
A team of rescue personnel comprising of Army, police and local volunteers rescued the ITBP team from the spot.