Bengaluru: A JD(S)-Congress coalition government headed by HD Kumaraswamy will be sworn-in on Wednesday in Karnataka at a ceremony attended by a galaxy of opposition leaders and chief ministers.
Karnataka Congress president G Parameshwara will be sworn in as the Deputy Chief Minister, AICC general secretary in-charge of the state KC Venugopal said. Congress's Ramesh Kumar, a former minister, will be the next Speaker, while the Deputy Speaker's post will go to the JD(S), he added.
The Congress would have 22 ministers and JD(S) 12, Venugopal further said, as per PTI, adding they would be sworn in after the floor test slated for Thursday. A section of Lingayat MLAs of the Congress wanted a person from their community to be the deputy CM as Kumaraswamy belongs to another politically influential caste Vokkaliga. However, Congress president Rahul Gandhi approved the name of Dalit leader Parameshwara for the post, KPCC chief said.
DK Shivakumar, another Vokkaliga leader of the Congress, who emerged a key figure in keeping the party MLAs together before the trust vote, was also a contender for the deputy CM's chair but the party high command opted for Parameshwara.
Kumaraswamy will be the second CM to take oath in Karnataka within a week, after BJP state president BS Yeddyurappa stepped down without facing the floor test on May 19 in the face of imminent defeat. He said portfolio distribution will be discussed the day after tomorrow (Thursday) and a coordination committee will be formed to facilitate smooth functioning of the coalition.
Kumaraswamy, the third son of JD(S) supremo and former PM HD Deve Gowda, will be administered the oath of office and secrecy by Governor Vajubhai Vala at 4:30 pm in front of Vidhana Soudha, the seat of the government in Bengaluru. He has been quoted as saying that running the coalition government for the next five years will be a "big challenge" for him.
A huge stage has been erected in front of the majestic stone building for the ceremony. It will be Kumaraswamy's second term in office. He had earlier headed the JD(S)-BJP coalition government for 20 months between February 2006 and October 2007.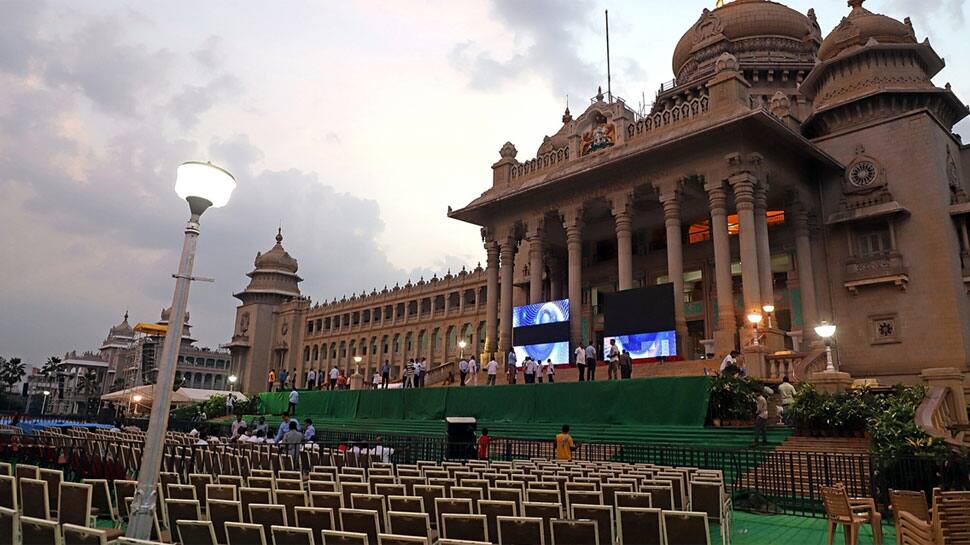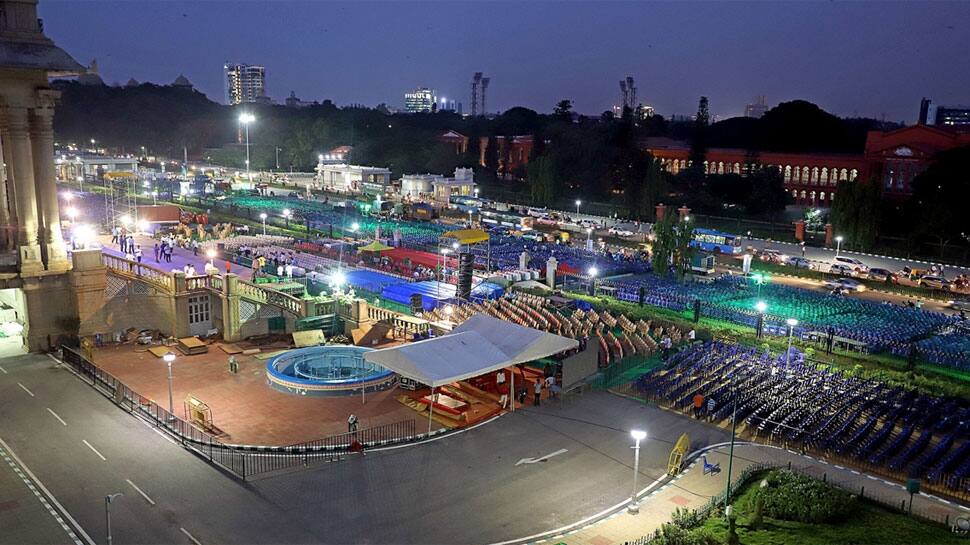 Who all are likely to attend Kumaraswamy's coronation:
Government officials and sources in the JD(S) was quoted as saying by PTI that Rahul, his mother and UPA chairperson Sonia Gandhi, West Bengal Chief Minister Mamata Banerjee, Chandrababu Naidu, Arvind Kejriwal and Pinarayi Vijayan, her counterparts in Andhra Pradesh, Delhi and Kerala, are among those likely to be present. So would be CPI(M) general secretary Sitaram Yechury, Tejashwi Yadav, the Leader of Opposition in the Bihar Assembly and National Conference leader Farooq Abdullah. BSP chief Mayawati and Samajwadi Party leader Akhilesh Yadav would also attend the ceremony.
DMK leader MK Stalin, who was also expected to be present, has cancelled his Bengaluru visit due to the violence in Tuticorin in Tamil Nadu.
(With PTI inputs)