Parents stage protest after Kolkata school 'accuses' 10 students of being lesbians
The school management claims fellow students have complained of being inappropriately touched by the ten girls in question. Parents of the girls though refute the charges.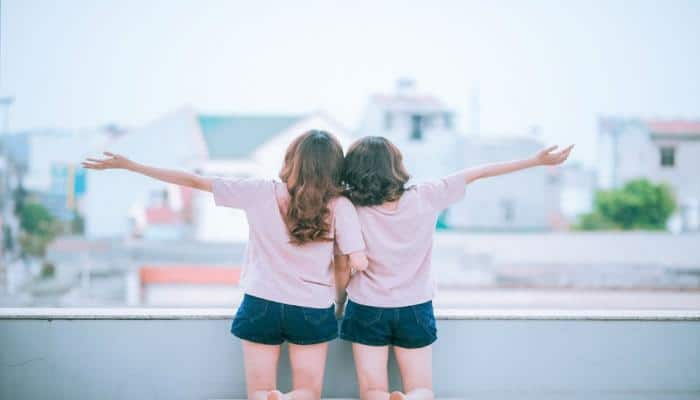 Kolkata: A group of ten girls have been 'accused' of being lesbians by a south Kolkata school, prompting their parents to stage a noisy protest within the institution's premises. While school authorities claim that they have a written admission from the 10 girls that they touched fellow classmates inappropriately, the parents have said it was obtained under duress.
Parents of the ten girls were reportedly summoned by the school authorities after several other female students reportedly claimed that they were being inappropriately touched by them. The parents were told that their wards have admitted their guilt in writing. "Some students had complained against 10 students of indulging in such behaviour. We called those students and they admitted it. Considering the sensitive nature of the issue, I asked them to admit it in writing. I have got written admissions from all 10 students," the acting headmistress of the school told news agency IANS. "Today (Monday) we called the guardians to apprise them of the issue. Our aim was to discuss the matter with them so that we can bring these girls on the right course through efforts both at home and in school."
Its a false allegation. We've not made any video. Students did something naughty for which guardian meeting was held. Internal matters have been escalated to authorities: Sika Sarkar,Headmistress, Kamala Girls'school on students allegedly made to write they are lesbians #Kolkata pic.twitter.com/ockgGfDVAk — ANI (@ANI) March 14, 2018
The parents though refuted the charges and entered into a verbal confrontation with school officials.
13-year old doesn't know meaning of lesbian. Those who wrote it were forced to do so by school. This is being done to suppress molestation case on one of their employees: Victim's father on students allegedly made to write they are lesbians by Kamala Girls' school #Kolkata pic.twitter.com/ZweRv6yfkw — ANI (@ANI) March 14, 2018
"If two persons hold hands, or put an arm on each other shoulders, that does not mean they are lesbians," a parent told mediapersons after the incident.
Live Tv