New Delhi: Benchmarks Sensex and Nifty opened flat on Thursday ahead of the January derivatives expiry.
The BSE Sensex opend 46.75 points up at 36,208.39 but minutes into the trading it fell into negative zone. At the National Stock Exchange (NSE), the broader 51-scrip Nifty was quoting at 11,087.55 points, up by 1.55 points or 0.01 percent.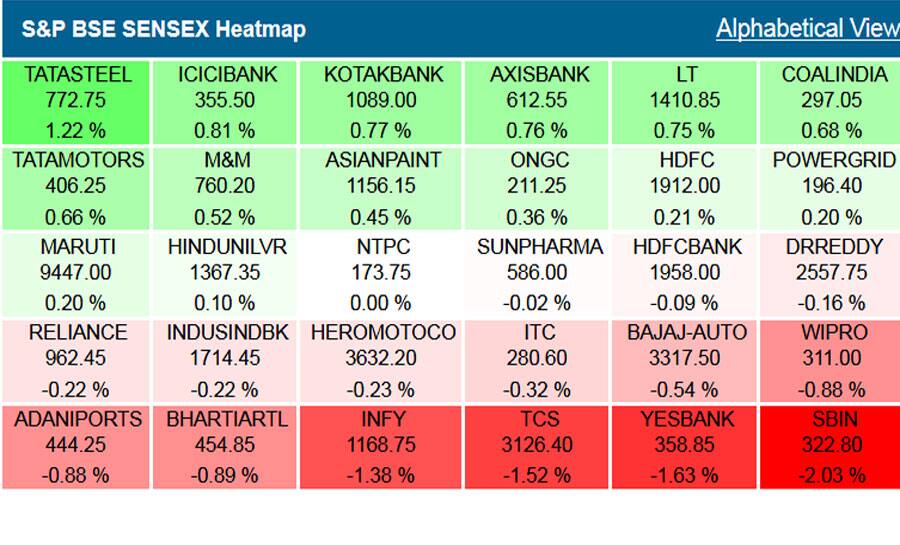 Sensex and Nifty ended at fresh lifetime highs for yesterday, powered by unabated buying by participants and healthy corporate results. After hitting a fresh intra-day record of 11,110.10, the 50-share NSE Nifty ended at 11,086, recording a modest rise of 2.30 points, or 0.02 percent. 
Caution ahead of January F&O expiry on Thursday, along with subdued global cues, added to the volatility in the equity markets.
Asian indices were mostly showing a negative trend. Japan's Nikkei 225 was trading in red, down by 0.93 per cent, Hang Seng down by 0.26 per cent while South Korea's Kospi was up by 0.87 per cent.
China's Shanghai Composite index was also quoting in red, down by 0.16 per cent.
Nasdaq closed in red, down by 0.61 per cent while FTSE 100 was down by 1.16 per cent at the closing on Wednesday.