MUMBAI: Solomon Deksisa and Amane Gobena made it a double delight for Ethiopia in the USD 405,000 Tata Mumbai Marathon here on Sunday by clinching the respective men's and women's races.
Twenty-two-year-old Deksisa broke away from the rest of the field at the 35-km mark and kept his nose ahead for the remainder of the 42.195-km men's event to lead a 1-2 finish for Ethiopia ahead of 29-year-old compatriot Shumet Akalnaw. Deksisa clocked 2 hours, 9 minutes, 34 secs, off the course record of 2:08:35, while his compatriot Shumet crossed the finish line in 2:10:00 after being in hot pursuit of the lead runner over the last seven kms without being able to catch up.
Gobena made the women's race her own to win by a comfortable margin and won in 2:25:49 ahead of defending champion Bornes Kitur of Kenya who clocked 2:28:48 with male pacer Bernard Soi of South Africa helping her maintain her speed.
The Mumbai Marathon, is an annual international marathon held in Mumbai, India, on the third Sunday of January every year. As the Mumbai Marathon 2018 kicked off, from Bollywood celebrities to city's dabbawallahs to several foreign nationals were seen taking part in the event. 
Here, we take a look at some of the pics from the marathon: 
Several people participating in Mumbai Marathon holding banners and cutouts urging people to donate blood, raising awareness regarding Parkinson's disease and highlighting hazards of polythenes.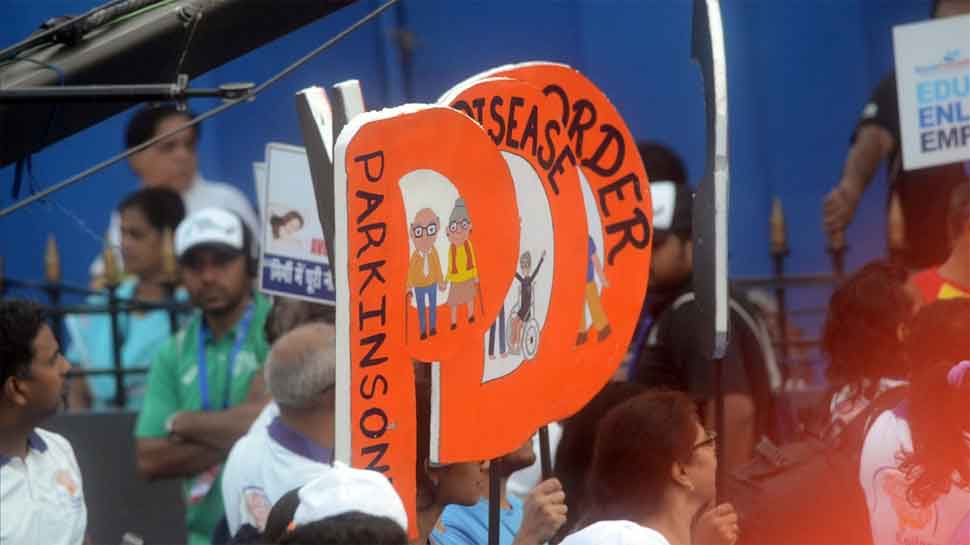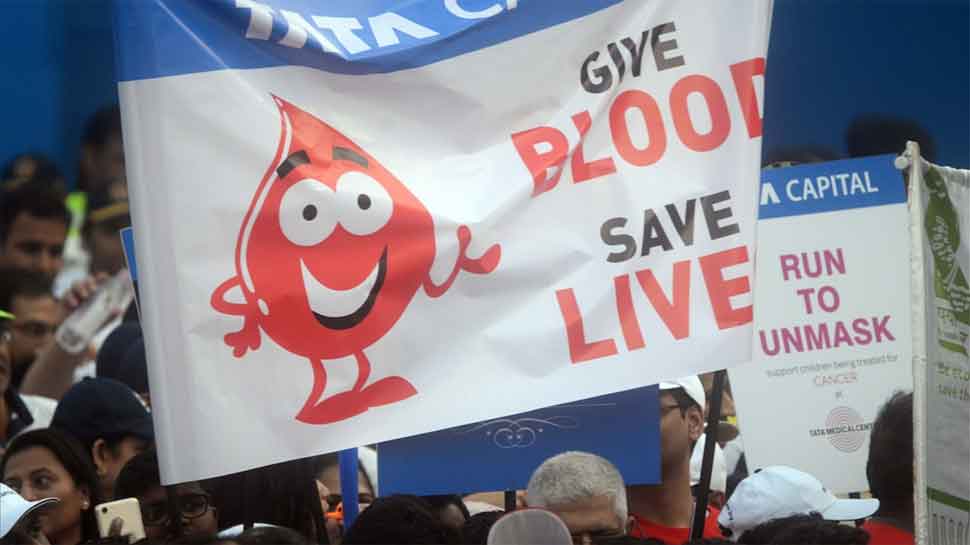 One participant was seen highlighting issues of women at the event. Another man participated with a placard reading 'Meri Beti Mera Abhiman' -My Daughter My Pride.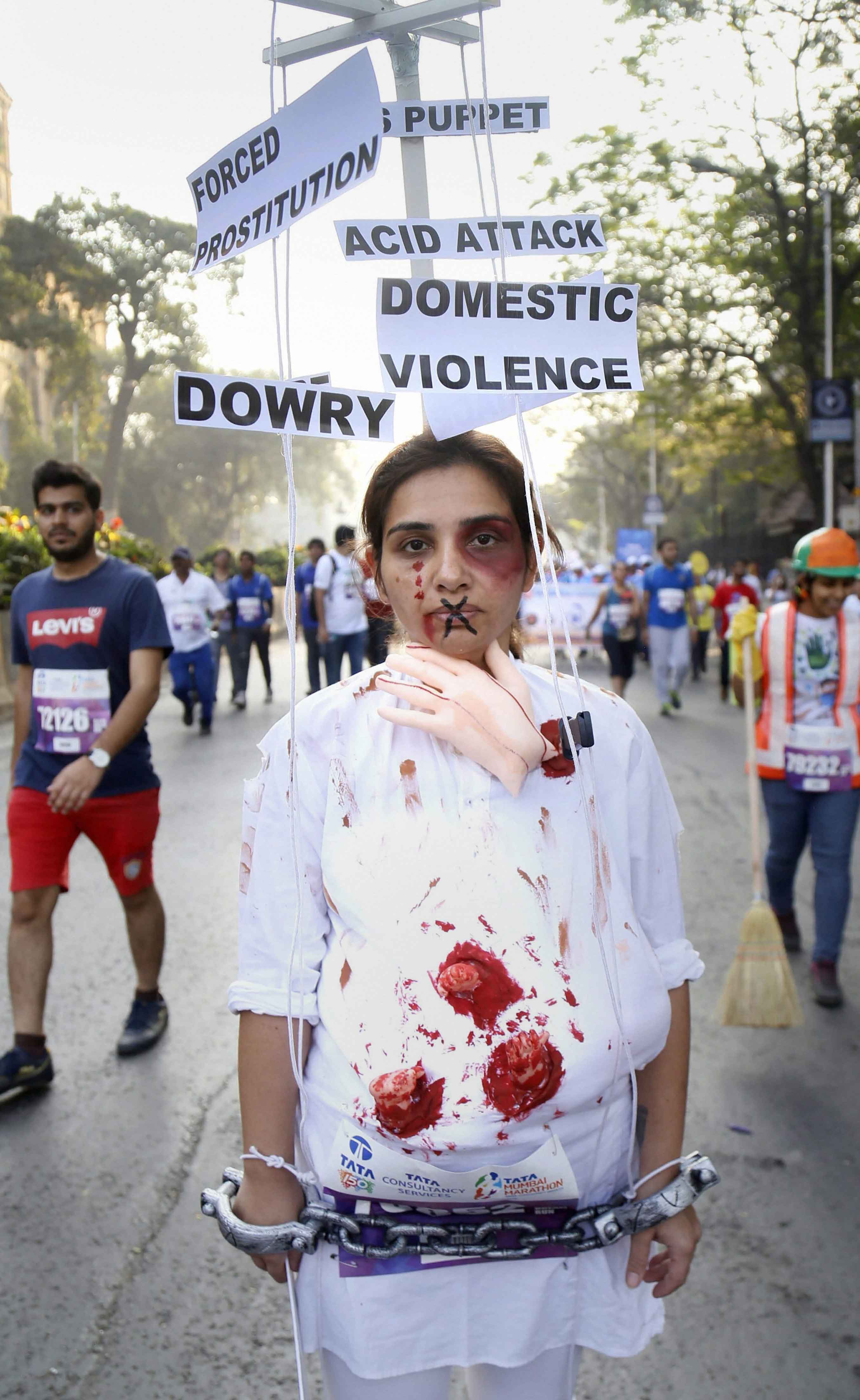 An elderly man was seen participating in the marathon wearing tricolour turban.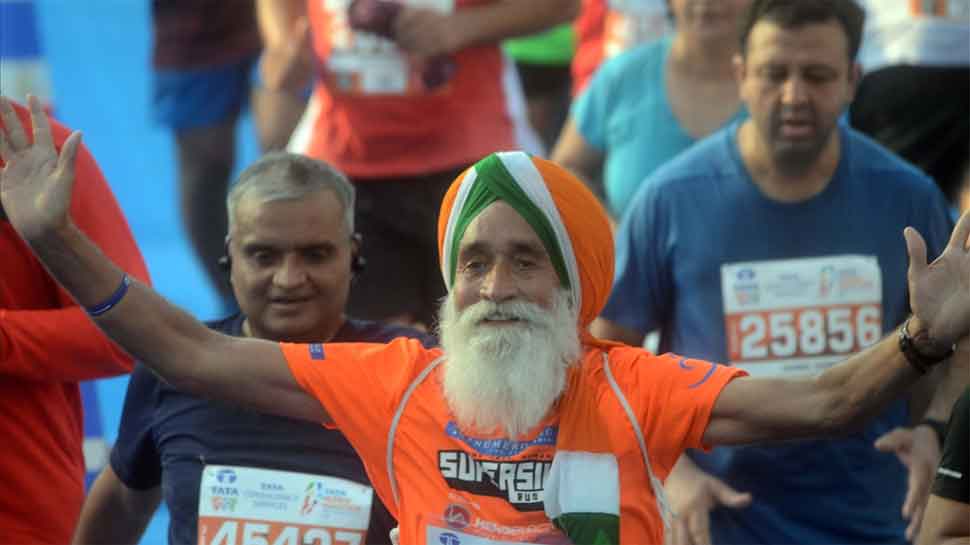 Several foreign nationals also participated in the marathon.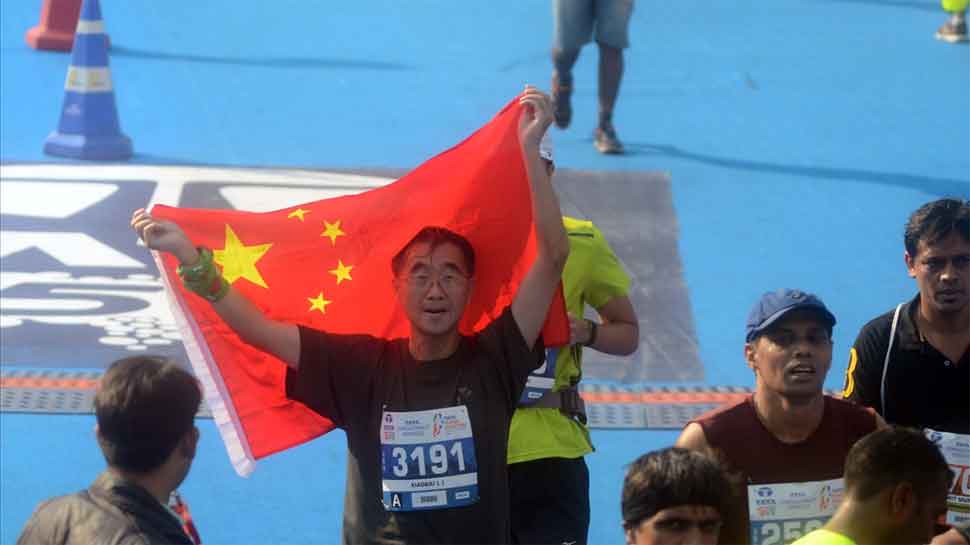 From the Bollywood fraternity, celebs like Tara Sharma, Rahul Bose, Saiyami Kher, Mandira Bedi, Kajal Agarwal and Milind Soman participated in the sports event. 
Differently-abled people participate in the Tata Mumbai marathon 2018 in Mumbai.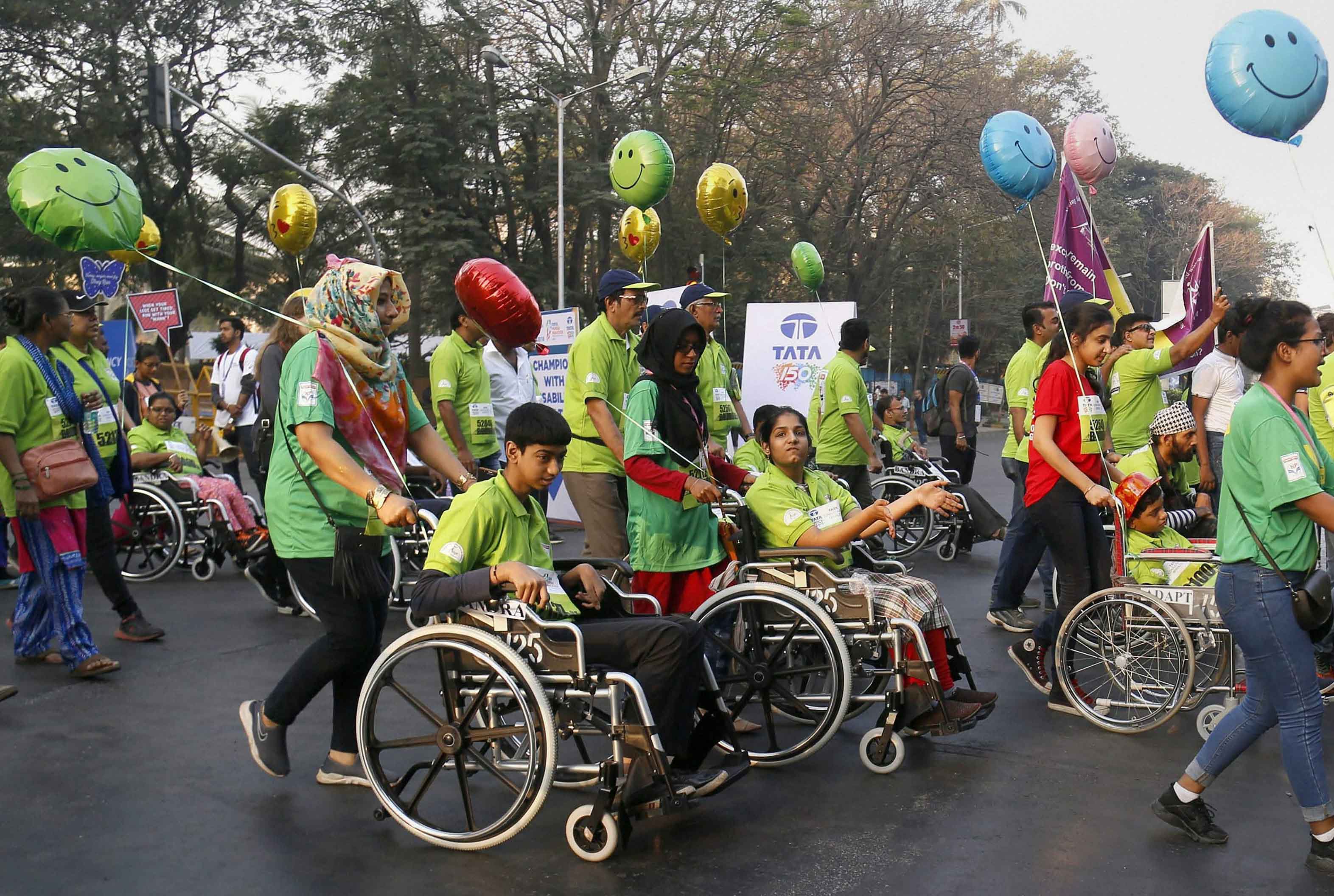 The city's famed 'dabbawalas' also participated in the Mumbai Marathon to promote their recently launched 'Roti Bank' initiative. "Roti Bank" is an initiative by the dabbawalas to avoid food wastage.
Under it, the dabbawalas have set up a dedicated call centre where people can inform if they have excess food. It would be collected and distributed to homeless people who otherwise would have starved on that day.
(Pic courtesy: IANS, PTI)