There are plenty of factors that compel our skin to lose its natural shine and luster. Sun exposure, acne, or just getting older can leave your skin tone uneven, wrinkled, spotted, blemished, scarred and even more. All these become a hurdle in a woman's beauty while making her lose her confidence. But, modern technology has endowed us with ample techniques to keep such skin problems at bay. One such problem is skin peeling – which means removal of old and damaged skin layer while revealing an all-new replenished skin. Renowned Cosmetologist & Aesthetician and Founder-Director of ALPS Beauty Clinics, Ms Bharti Taneja, shares all what you wanted to know about skin peeling for you to catch hold of a better skin!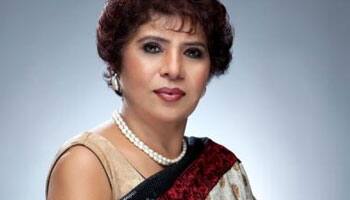 What is Skin Peeling?
Although a natural process itself, peeling is now being implemented as a skin treatment technique to improve and smoothen-up the texture of the skin using chemical or herbal formulation – rather, called a peel, which helps remove the dead skin while revealing a smoother complexion. After the process, the regenerated skin appears smoother and less problematic than the older skin.
Herbal Peels
A peel containing all-natural ingredients; essentially, vegetables or fruits which is used for removing the dead follicles off your skin can be said as Herbal Peel and is classified as below:
Vegetable Peels
Our skin becomes a reason of woes by exhibiting blackheads, whiteheads, signs of ageing as time passes. In order to do away with these we have to choose a peel that works superbly on the surface of the skin and veg peels give a reason to smile by doing just the same for you. This peel contains hard veg particles that help to remove the stubborn impurities like blackheads from our face while the fresh vegetable juices infuse an instant glow to the skin. Apart from vegetables, the base of this peel also includes grounded rice and pulses, which acts as a great scrub. Hence, all those who have oily skin can go for this one to wave off their worries and reveal a smoother, less oilier skin. Also, others who do not have severe acne issues might opt for a veg peel.
Fruit Peels
As the name suggests, this peel is totally enriched with fruits and their goodness. It is filled with fruit acids called Alpha Hydroxy Acids (AHA's), considered best for all types of skin –be it oily, combination, dry, ageing and other types of skin. This peel not only works on the surface of the skin but stimulates the inside to treat skin issues of all sorts while infusing the fresh fruit juices/pulps deep. This one is also perfect for those who have an acne-prone skin and have a texture of skin, which is dry and delicate.
Fruit Bio Peels
Go for a Fruit Bio Peel to give your skin a new life – prevent acne, get rid of sun spots, attain a better complexion and a lot more. This peel is enriched with papaya extracts known for its fairness properties due to existence of papain enzyme – a bleaching agent. It aids in rejuvenating the skin and would actually work like a tonic on your skin by replenishing it like never before.
Chemical Peels
A chemical peel is often done using active ingredients and skin-exfoliating equipment, essentially to remove the dead follicles of the skin. During this, these ingredients penetrate deep inside and remove the dead skin layer while revealing an all-new, fresh face.
Glycolic Peels
Glycolic acid peel is among the mildest and is devoid of any side effects. That's largely because glycolic acid is considered to be all-natural which is derived from sugar cane and belongs to a family of acids called alpha-hydroxy acids. So, this peel can be called semi-natural that is capable of delivering faster results due to the usage of equipment.
RG Peels
This peel is very mild and is best suited for the area around your eye. Done after neutralizing that area, these are very effective for removing dark circles, puffy eyes and wrinkled contour. So, why are you waiting? Shed off your eye woes by opting for an RG peel.
So, if you wish for a better looking skin, peeling genie grants is just for you!