Amid growing tension between India and Pakistan over the Uri terror attack, here's a look at the comparative strengths of the hostile neighbours.
The figures mentioned in the chart have been compiled by globalfirepower.com. The website claims to have sourced the numbers from official records of CIA among other sources.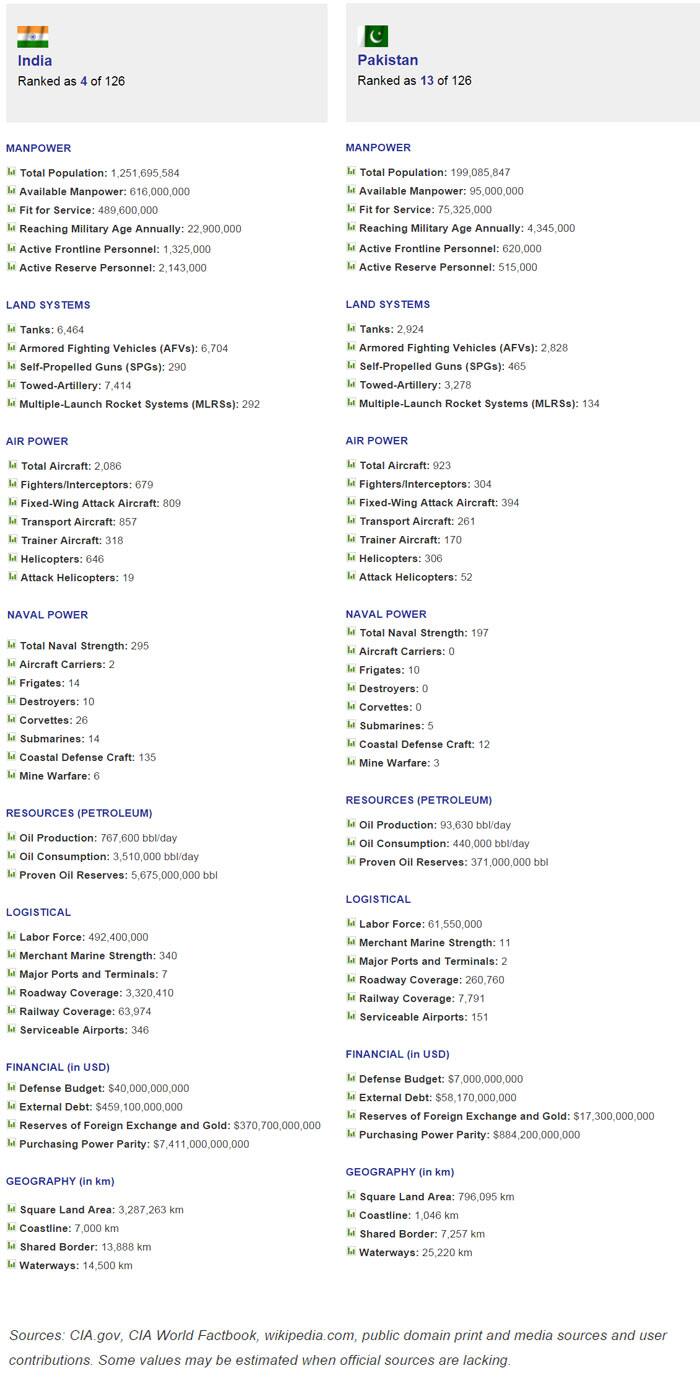 Zeenews.com does not vouch for the authenticity of the data provided in the above slide.