Ahmednagar: The police detained at least 300 women activists along with Bhumata Ranragini Brigade chief  Trupti Desai, who were on their way to the Shani Shingnapur temple to break the centuries old tradition of not allowing the feminine gender to enter the sanctum sanctorum, here on Tuesday. 
However, all of them were released after a short while, media reports said.
The activists who had left from Pune earlier in the day for the Shani Shingnapur temple, were stopped by the police near Supa in Maharasthra.
Supa is situated around 70 kilometers away from the Shani Shingnapur temple.      
According to media reports, tension prevailed in the area after the activists were detained by the police.
The protesting women broke the police barricade and clashed with the security forces. Later, after a brief argument and jostling with police, many women squatted or lay on the road shouting slogans condemning the police action and calling it a 'Black Day' on the occasion of India's Republic Day when the constitution granting equal rights to men and women came into force, as per ANI.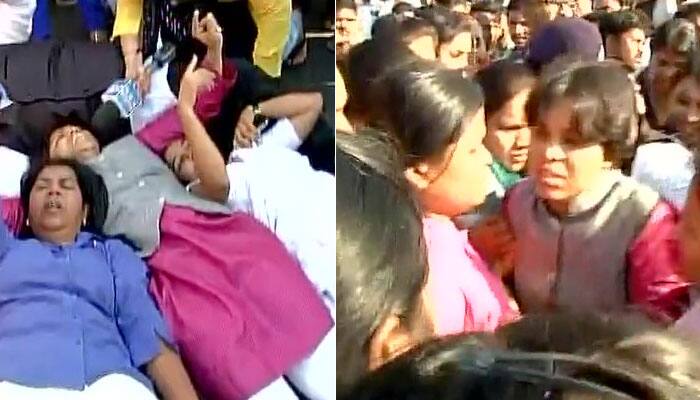 Police had earlier confirmed that Trupti Desai chief of Bhumata Brigade, which is leading the protest, was detained and taken to Supa Police Station.
Pune-based women's outfit, Bhumata Ranragini Brigade today went ahead with its plan to offer worship at the Shani Shingnapur temple, defying strong local opposition and administrative diktat.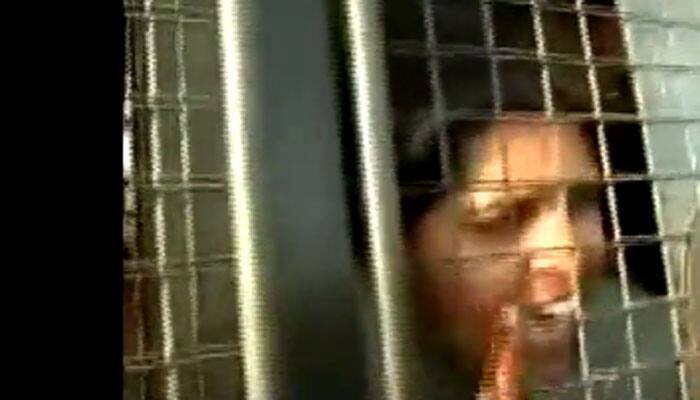 Scores of women across the state had assembled here as a symbolic gesture to break the gender barrier at the shrine's sanctum sanctorum.
To prevent any violation of law and order, the police and temple authorities have put up three levels of barricades, deployed women constables and village volunteers to guard the temple.
Around 1,500 women from all over Maharashtra had gathered here today to troop down to the temple and perform prayers at the temple, dedicated to Lord Shani -- the personification of planet Saturn.
The uniqueness of the temple is that it has no walls or roof. A self-emerged (svayambhu) five-foot-high black stone stands on a platform and is worshipped as Lord Shanidev.
The temple platform stands in the centre of the small village, also known as Sonai, and attracts millions of tourists and devotees from across the country and abroad.
However, barring the temple priests, none is permitted to climb the nine steps up to the actual stone idol that represents the deity. Everybody must only offer prayers from below the platform.
Shani Shingnapur is globally known as the only village where houses do not have doors and locks, and the village remains theft-free.
Even the nationalised UCO Bank's branch in the village does not have locks on its doors.
Belief has it that thieves cannot steal or burgle in the village which is protected by Lord Shani, and misfortune and divine punishment would befall anyone who attempts to steal.