Dhenkanal: The Odisha Chapter of Indian Institute of Mass Communication Alumni Association (IIMCAA) on Monday organized 'Connections Dhenkanal-2016', the annual alumni meet of the IIMC. 
The meet saw the felicitation of emerging communication professional Sukanya Jena (Odisha Livelihoods Mission) who was given IFFCO IIMCAA Awards, 2018 in the Advocacy category.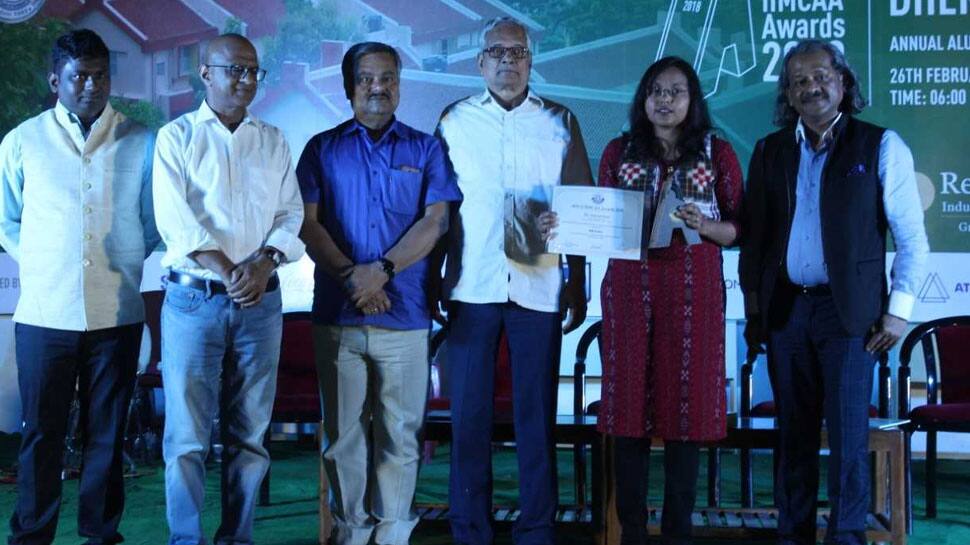 The event was organized by the Odisha Chapter of IIMCAA here at Prangan open-air auditorium in IIMC, Dhenkanal campus. 
Regional Director of IIMC, Dhenkanal and Odisha Chapter Patron of IIMCAA, Dr. Mirnal Chatterjee along with Professor Subir Ghosh (Bharatiya Vidya Bhavan, Kolkata), Professor Bijoy Parmar (IIMC Delhi), and Kalyan Ranjan. Associate Vice President, Public Affairs & Communications at Hindustan Coca-ColaBeverages Pvt. Ltd. graced the event and enjoyed the cultural programme with former and current students.
Former student of IIMC Itishree Singh Rathaur welcomed the dignitaries and laid out the agenda of the meeting which was followed by a cultural event. Delegates of IIMCAA Central Committee were also Kaushal Viswakarma and Shivendra Madhusudan were also present at the event. 
Presiding over the meeting, Odisha Chapter president Sanjay Sahoo reflected upon the significance of convening such meetings and sought participation from members in organizing seminars in future.
With the motto of communicating through its annual meet, the IIMC Alumni Association emphasizes on creating a bond between the ex-students, current batch and the faculty.