New Delhi: The men won two consecutive silver medals in the 2010 and 2014 Commonwealth Games (CWG). In the same editions, women's hockey team ended up fifth. It extended their wait, wait for the first CWG medal since the silver in Melbourne 2006. Incidentally, the coming edition of the CWG is in Australia as well. But that's not the reason why the team is gung-ho about ending its 12-year hoodoo. There's a lot that went into fueling their searing desire to be at the podium in Gold Coast.  
In November last year, it had been 13 years since India had won the Asia Cup when the team travelled to Kakamigahara with its new coach, Harendra Singh. Singapore, China, Malaysia, Kazakhstan, hosts Japan and then China again - all were swept aside as India returned home unbeaten with its arm around the trophy.
But it wasn't easy, nothing is, as Harendra puts it. 
"One thing I am really pleased about is that after winning the Asia Cup, the team's body language has improved. They now want to be part of historic moments at the world stage, want people to talk about them when they end their careers. It has made them work harder," he told Zee Media.
The switch from coaching men to coaching women required Harendra to make minor adjustments as well. But his bigger concern was the missing emotional connect within the team, which, surprisingly, he spotted whenever the team scored goals. 
'WHY DON'T YOU CELEBRATE'
"I asked one or two players: 'I feel very bad that you score goals but don't celebrate. Why? I want you to change this," the coach said, to which team's captain Rani responded with a statement that led to an awakening.
"Rani came up with a very honest reply, which forced me as well to think," Harendra recalled the conversation. "She said, 'Sir, we already have 3-4 goals against us when we score one; what's there to celebrate in that," she said. 
Coming from a player, who is also the team's leader, it was a very big statement for the coach. 
"I told her what if we score that goal first. Rani said, 'The thought process needs to change'. I agreed and replied, 'Let's change it then. You score; I will tell you how to'," Harendra narrated. 
Since that conversation, India have played two tournaments and scored first in every single match. 
"Now I could see the celebration that was missing," a beaming Harendra added.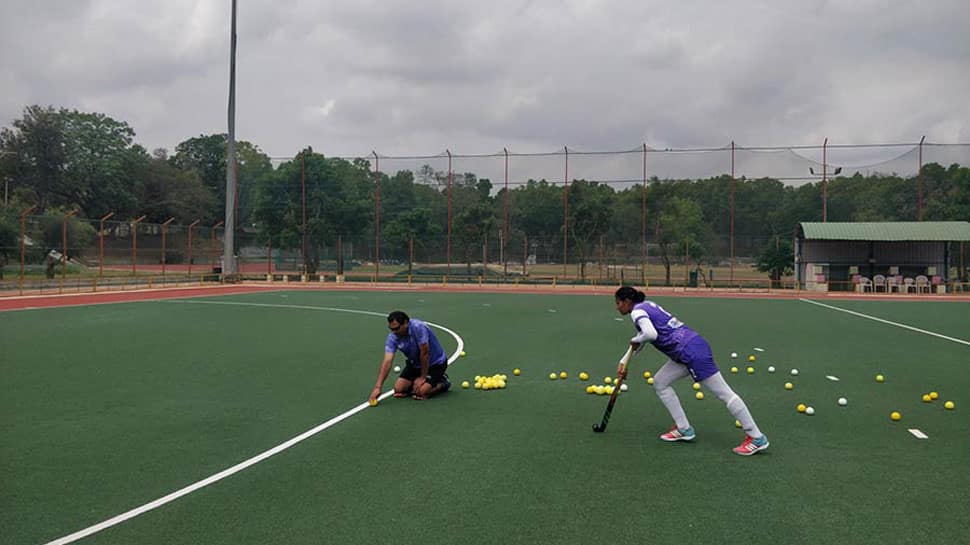 THE AWAKENING
The philosophical side of Harendra's coaching gets further highlighted in his theory of 'abhaas' (Hindi for 'awareness').
"What we do is in front of us but there are a lot of qualities in a player that needs to be awakened. If your subconscious mind starts working, then you are aware of what's happening around you. There's awakening," he said. 
"There is a word in Hindi, 'abhaas'. It improves your decision-making in the present. The girls started realising that there's a lot in them, which, for no reason - possibly because of thinking about the opposition - slipped into the subconscious. The awakening ended all the negativity." 
THINK ABOUT FAMILY
The emotional connect Harendra talked at the start of this conversation got reflected when he mentioned about the role of family to the players and how everything they do as a player had a direct effect on family back home.
"For me, the family contributes 40 percent to whatever a player achieves in his career. If any sportsperson and his or her family are not talking to each other, have no emotional connect, then no player can give 100 percent on the pitch, never," the coach said.
And he explained the players further, keeping the focus on the year 2018 that includes the World Cup in the UK and the Asian Games in Indonesia.
"In the Indian society, we are always family-conscious, girls even more than boys. When I had a one-to-one meeting with them, I told them that in 2018, you can bring a lot of happiness to you and your family. Just visualise yourself standing in the centre of the podium. That's a gift you are giving your family," Harendra told the team.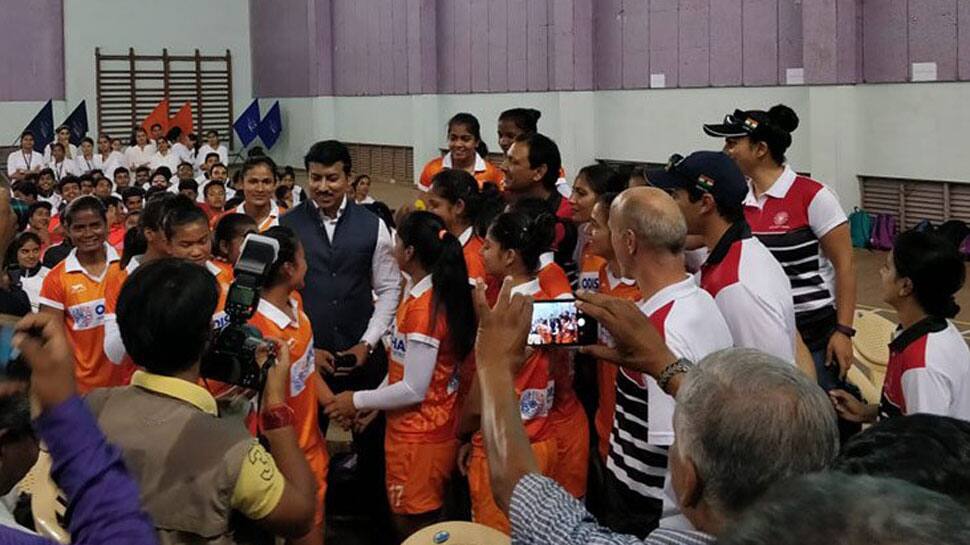 AT EASE
Nothing makes a sportsperson feel better than winning. The last tour of Korea continued India's winning run. The five-Test series ended 3-1 in India's favour, saddling up the team nicely for the bigger Test at CWG beginning April 5, when India play their first match against Wales. 
In toto, a winning atmosphere has eased the team's nerves.
"At a team dinner, the support staff told me that they have been with the team for 2-3 years but never saw the players at ease like now. It felt good hearing that," Harendra said. 
"The most important thing is that the Indian women's hockey team has understood what is required to win and now has the self-confidence to do it consistently."