Mumbai: There were reports suggesting that Aishwarya Rai Bachchan will make her social media debut by making her presence felt on Instagram. 
"Aishwarya Rai Bachchan has always been a private person and her presence on the social media platform is basically her way of thanking all her well-wishers who have been hiving her so much love through the start of her career; a way to directly connect with them," a press release from the actor's PR team stated.
And accordingly, a page by the name aishwaryaraibachchan_arb came into being on the photo-sharing site.
However, it has been a while but the page hasn't been verified ( a blue tick that authenticates the page as original) and has gained only over 62.8k followers so far. Aishwarya is an internationally renowned personality and it is quite surprising that the follower count hasn't crossed an impressive figure.
A collage of 5 photographs has been posted with a caption that reads: "And I was born...again...(sic)."
In the pic, we can see a silhouette of a mother and a baby. 
Check it out here: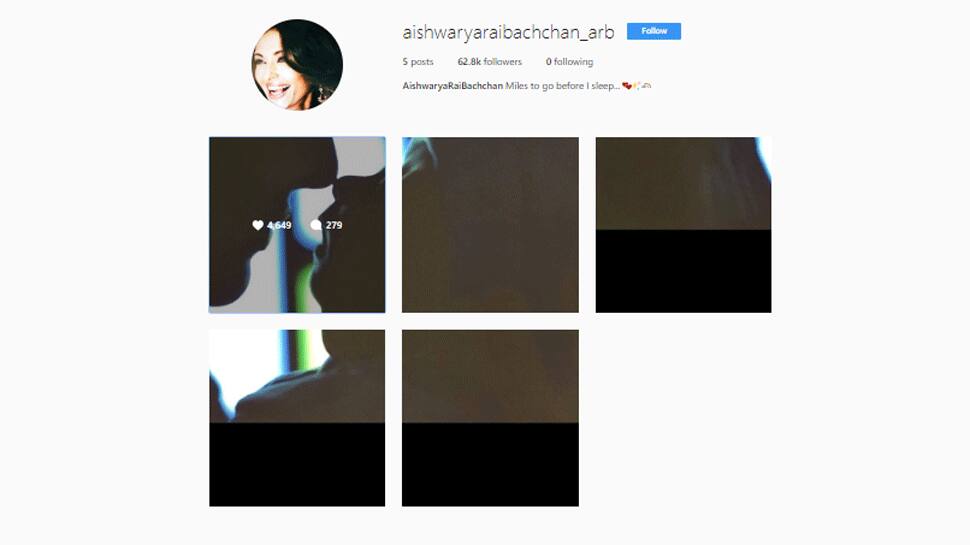 Probably the pic was taken when Aaradhya was born. 
Surprisingly, neither her husband Abhishek nor her father-in-law Amitabh Bachchan (both who have been on social media for many years now) introduced her Instagram page to their followers. And this has created more doubts regarding the authenticity of the page. Probably, only once the page gets verified or validated by either Sr or Junior Bachchan, the doubts will get eliminated. 
There are a number of fake pages run by imposters and hence the ambiguity.
The former Miss World and actress, who has been a part of the Cannes Film Festival for over a decade, will be seen at the gala event soon once again.
On the work front, the actor will be seen in Fanne Khan opposite Anil Kapoor along with Rajkummar Rao in a pivotal role. 
(With PTI inputs)