Aishwaryaa Rajinikanth's Diamond, Gold Jewellery Stolen From Chennai Home, Filmmaker Files Police Complaint
Veteran actor Rajinikanth's daughter, filmmaker Aishwarya Rajinikanth has filed a police complaint claiming that 60 sovereigns worth gold and diamond jewellery have gone missing from her Chennai home.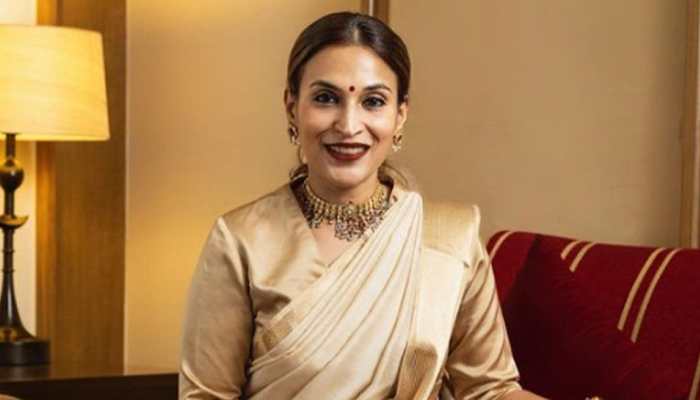 Chennai: Tamil megastar Rajinikanth's daughter Aishwarya Rajinikanth (41) has lodged a complaint with the police that her gold jewellery and ornaments were missing from the locker in her residence. She has named three of her servants to be behind the burglary at the residence. Aishwarya is living with her two sons, and the jewellery was kept in the locker at her home.
In her complaint with the Teynampet police station in Chennai, Aishwarya said that she was not staying in the home for long stretches and the house servants were frequenting the place. She said that the ornaments were worth Rs 3.6 lakh, but the value of the jewellery could be much more. The police are currently investigating the matter under Section 381.
As per Pinkvilla, Aishwaryaa told the police that the missing jewelleries include diamond sets, antique gold pieces, uncut diamonds in temple jewellery, navaratnam sets, Aram necklace, bangles, and full antique uncut diamonds. She said that she had last used them for her sister Soundarya's wedding in 2019, and since then, they were kept inside a locker. She also mentioned that in the last few years since her sister's wedding, the locker got shifted to several places. Last year, the locker was shifted to her father and superstar Rajinikanth's residence.
Aishwarya, who is a film director and producer, who predominantly works in the Tamil film industry. She is currently directing the movie, 'Lal Salam' with Vishnu Vishal and Vikrant in the lead roles. Aishwaryaa's father Rajinikanth will be playing an extended cameo in the movie. The film went on floors earlier this month. It has music by AR Rahman.