New Delhi: After being named as an alleged accomplice in the Vikas Bahl sexual harassment row, filmmaker Anurag Kashyap on Wednesday announced to step down as the MAMI board member. 
In a series of posts shared on his Twitter handle, Kashyap said that he will be stepping down from his duties at MAMI until the issue is cleared and sorted out. 
Take a look at his posts below: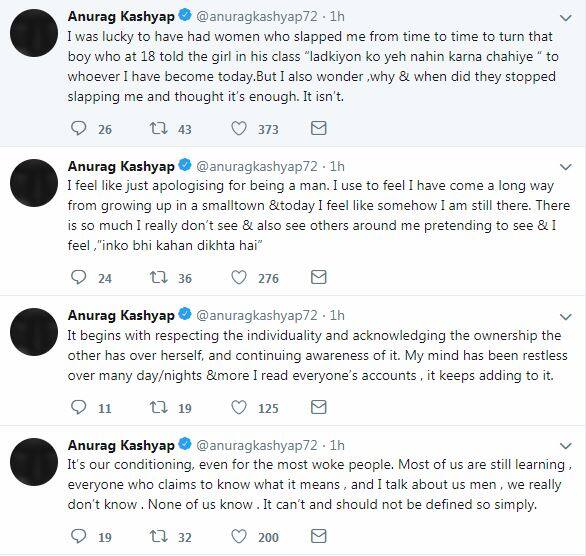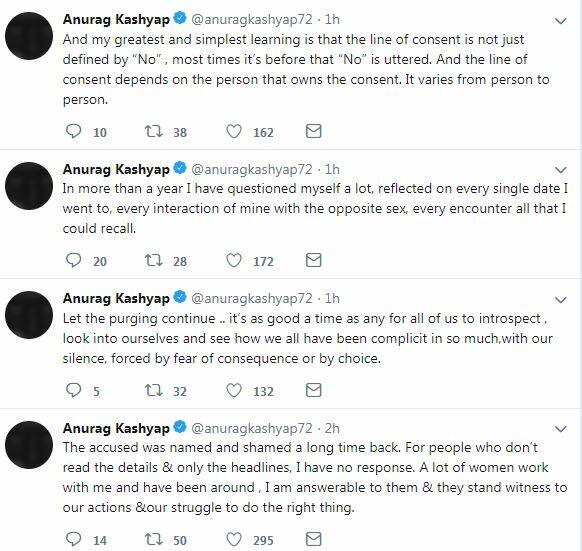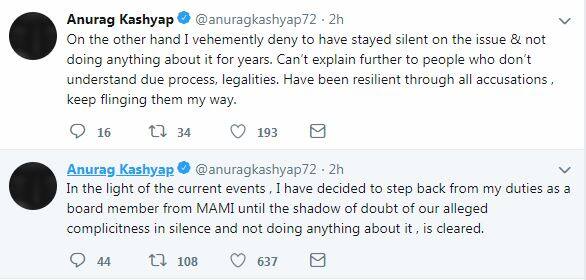 Kashyap has been in the limelight for not so good reasons for a couple of days. Last week, the news of the dissolution of Phantom Films first left everyone wondering. Then a former female employee, who worked at Phantom Films, levelled serious allegations of sexual harassment against Bahl. The victim said that Bahl, after offering to drop her to her hotel room, pretended to be drunk and refused to leave back. He later masturbated on her.
The victim also alleged that despite her verbal complaint, no action or support ever came from Kashyap or other two partners.